Only halfway through January, we still have a solid 351 (it's leap year!) days to try out any trends to our heart's content. And the Pantone Colour(s) of the year is no exception. Rose Quartz and Serenity are delicate hues that can be flattering for just about everyone, regardless of skin and hair colour, and more importantly, personal style. Today we present you five items, with each style featured in both hues, so you know which exactly to add to your shopping list.
And if you can't get enough – ClozetteSHOPPE has rounded up the prettiest styles in
Rose Quartz and Serenity
to make those 351 days even sweeter and your style on point.
--------------------------
Casual Dress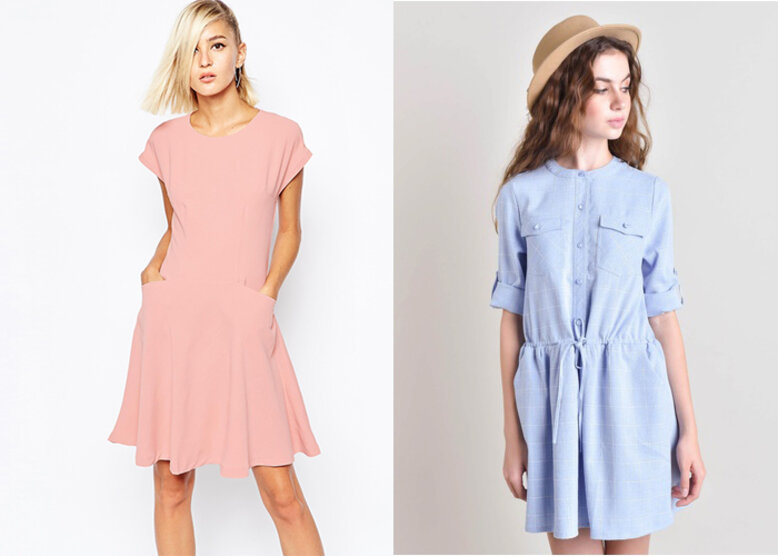 (Rose Quartz - Get It Here) ; (Serenity - Get It Here)
A classic dress is foolproof, but a simple standout piece in rose-pink like this tea dress from ASOS or the light blue shirtdress from ZALORA, allows you to incorporate the color trend without straying too far from your chic style.
Super-soft Tee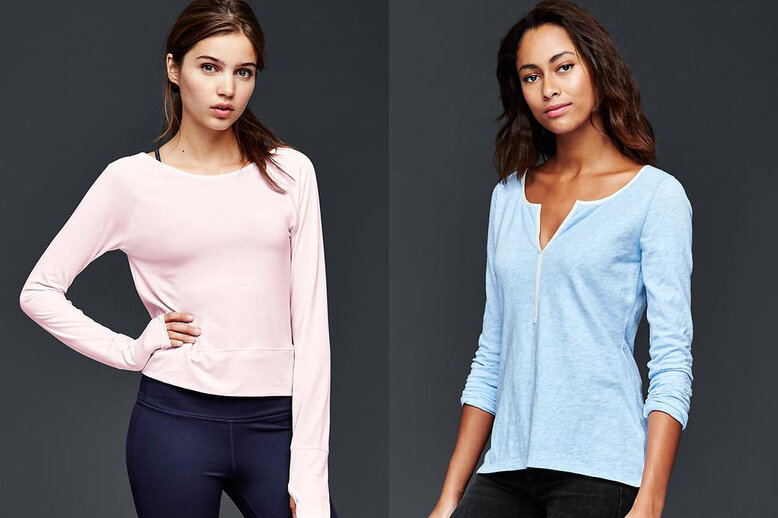 (Rose Quartz - Get It Here) ; (Serenity - Get It Here)
Whether you like it in pink or blue, Gap tees are known to have the softest and most lightweight material in the market so they're great for workout or just hanging out. Pair your chosen top with a saturated hue (hot pink or royal blue!) for a colour block outfit.
Pajama Bottoms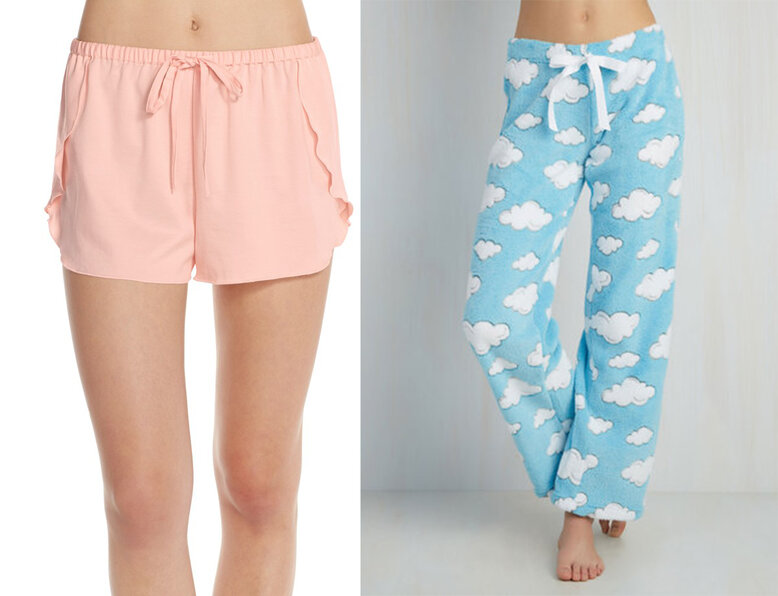 (Rose Quartz - Get It Here) ; (Serenity - Get It Here)
Don't you just love to wear these dreamy shades to sleep? If you're feeling flirty, opt for a pair of silky lounge shorts from Nordstrom, and if you want visions of fluffy clouds at night, slip in this pair of cotton cloud- print PJ pants from ModCloth.
Feminine Purse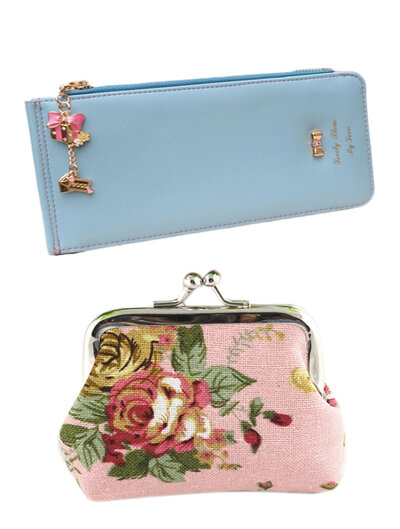 (Rose Quartz - Get It Here) ; (Serenity - Get It Here)
Being organized is right up your alley. With feminine iterations such as rose-printed canvas fabric or calming blue pleather, these wallets from Lazada can hold your loose change and receipts, and give your whole look an extra girly appeal.
Oversized Watch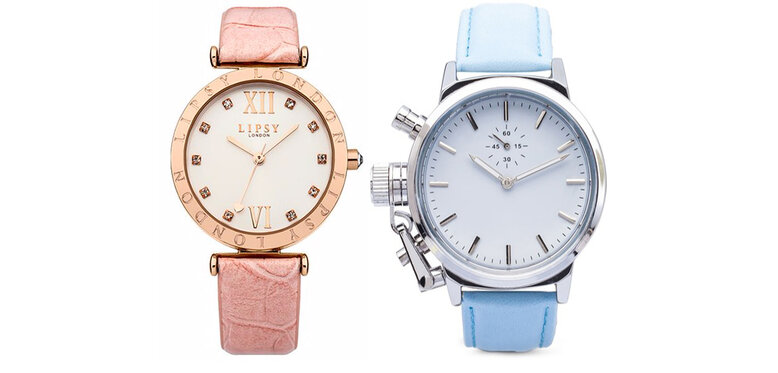 (Rose Quartz - Get It Here) ; (Serenity - Get It Here)
Shove over neutrals, and take a break from gold, because a pop of pastel on the wrist also throws a bit of unexpected into your style. The Lipsy watch from House of Fraser features a stylish pink strap and white sunray dial while the ZALORA watch features a silver chrono face and blue leather-like material.
--------------------------
Have other ways to wear Rose Quartz and Serenity? Share your ideas with us in the section below!