Did you know that breast cancer is the most common cancer among Malaysian women? This is why Estee Lauder Malaysia has been active in spreading the cause even further--by taking action. Aside from Estee Lauder's Limited Edition Pink Ribbon products, they also have a roster of events in Malaysia to support the cause. Because Every Action Counts, and it starts with you.
2 years ago, there was the KLCC Pink illumination event wherein the Twin Towers were lit in Pink as part of Breast Cancer Awareness campaign.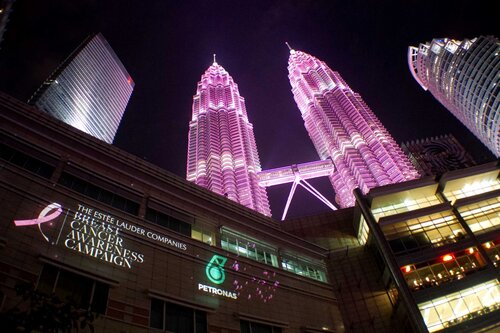 Last year alone, 3 events commenced: "Feel Better" Workshop in Penang, Pink Ribbon Charity Golf, and Pink Charity dinner to raise funds, spread awareness, and have one-on-one time with women with breast cancer.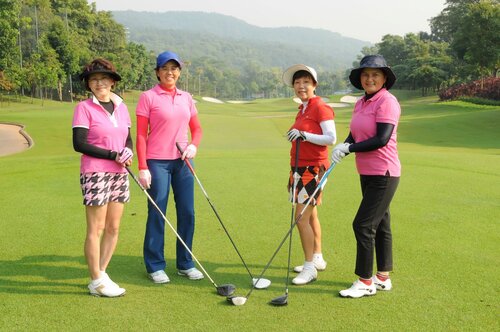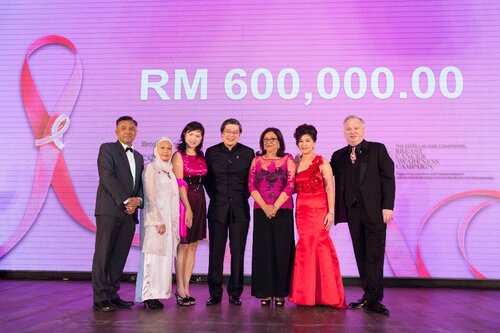 If you're from Malaysia, here are 2 events you can participate in for the Breast Cancer Awareness Month.

BCA Pink Charity Ride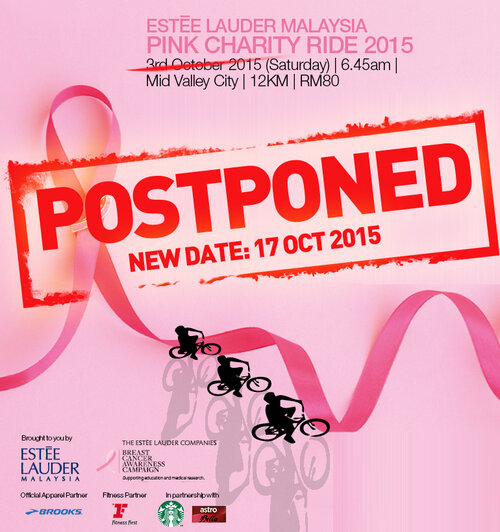 Join Estee Lauder for a fun time at the Pink Charity Ride organized in conjunction of the Malaysia Breast Cancer Awareness (BCA) campaign! Cycle for a cause and touch the lives of those affected by breast cancer!

Share your #BCAstrength story online
Continue to support the cause online by posting pictures of your action such as wearing a pink ribbon, visiting a friend or relative with breast cancer, or even by wearing pink lipstick and share it to Instagram or Estee Lauder Malaysia's Facebook page and use the hashtags #BCAStrength #EsteeLauderMalaysia to show your support!