(cover photo from maybelinesim)
Not all skin care products are created equal. There's a reason why the ingredients of each skincare product is different as they are each formulated to adhere to a certain skin type--addressing the specific concerns and needs. After all, the skin needs of someone with dry skin highly differ from those with oily skin.
Watch this skin tip video to learn more from skin expert Dr. Melvin Ee as he talks about the first step in deciding your skincare regimen.
Click next for more tips on creating a skincare regimen >>
Research & Determine Your Skin Type
Before you buy your skincare products, research and consult with a dermatologist first to know your skin type.You can also identify your skin type based on certain factors. Normal skin type is not too dry and not too oily and has no or few imperfections. Combination skin type can be dry or normal in some areas and oily in others such as the T-zone. Dry skin types have a dull and rough complexion. Oily skin type has large pores, blackheads, pimples, or other blemishes.
Choose Products Based On Your Skin Type
After identifying your skin type, decide on a correct skin regimen. If you have oily skin, choose a cleanser that will significantly reduce the level of sebum on your skin but at the same does not make your skin dry. If you have dry skin, choose a moisturiser that locks in moisture throughout the day. Seek professional advice from skin experts if you want to dive in deeper into proper skincare.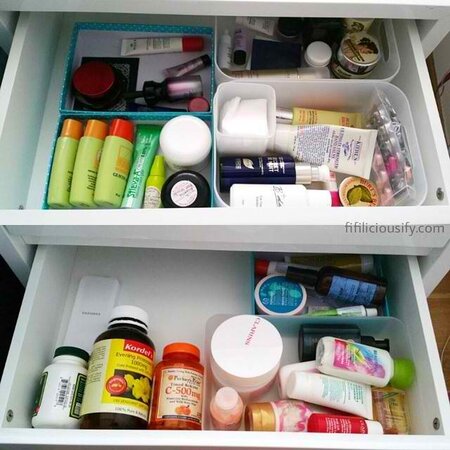 Once you have your go-to products (cleanser, toner, and moisturiser), stick to a regular regimen once on the morning and once at night before you sleep. You'll be a step closer to getting that healthy and radiant skin you deserve!
What's your current skin care regimen? Let us know in the comment box below!