The year is finally coming to a close. Time may have gone by like a blur to us all, but there's no denying that a lot has happened in the past 12 months of our lives. The year 2019 was a rollercoaster, with each of us having our own share of desolate downs and exciting highs. Some nights might have been sleepless and stressful, but no doubt, there were bright and happy days to look back on. However it was, each of the successes and failures we had this year brought us to where we are now. There are lessons learnt and memories to be shared. To celebrate the end of the year, a few members of the Clozette Community and Team Clozette share words of wisdom gathered from their experiences this year, and we might just learn a thing or two as we start afresh this 2020.
Campaign Manager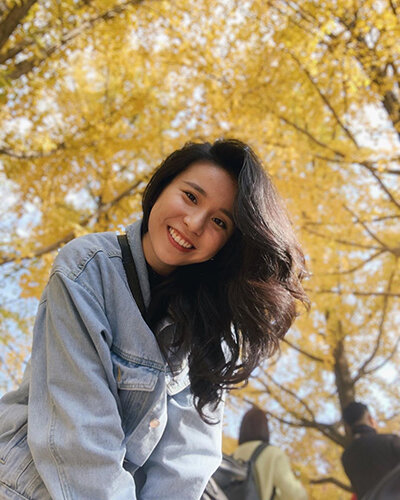 Eunice in one of her exciting trips this year (Photo from: @vogueeunice)
"Self-love and courage are important! I've learnt to love myself a little more and be a bit more courageous to step out of my comfort zone."
Clozette Ambassador
"Learned the hard way that not all those whom I value values me. And my loyalty belongs to those who never made me question theirs."
Clozetter
"When you start taking care of yourself, you start feeling better, you start looking better, and you start to attract the better. It all starts with you."
Content Solutions Director
"This year, I learnt the value of being in the moment. You don't want to miss precious memories just because you were looking at your phone all the time!"
Star Clozetter
"Everything has a bright side, so always focus on that. This practice helps me stay grounded and grateful for all the blessings I may have taken for granted."
Clozette Ambassador
"Being a mum of two, I have come to expect the unexpected. Time with them is a long learning process and I've learnt to be patient because patience is the level of endurance one can have before being filled with negativity."
Tech Director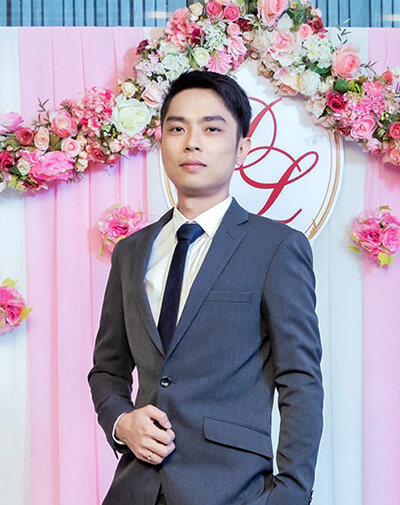 Daryl looking smart in a suit
"Never give up on something you really want. It's difficult to wait, but it's more difficult to regret."
Star Clozetter
"This year, I learnt to look at the bright side even on the darkest moments. And to reach my goals, I have to take the first step and continue moving one step at a time."
Clozette Ambassador
"Because of my pet bird Charizard, this year, I learnt to forgive quickly and focus on the moment. Nothing matters more than being happy."
Community & Creators Manager
"This year, I learnt about the importance of listening to myself - this extends not just to paying attention to my own needs and tending to them, but also being more intentional and courageous in sharing compassion and reaching out to others when I sense that they need it."
Star Clozetter
"Do not fear being misunderstood and do not waste a minute thinking about your enemies. Keep your mind on the great and splendid things you would like to do."
Clozette Ambassador
"I have learnt to have an open heart and an open mind. Embracing new things may sound scary at first, but they may lead to wonderful things later."
Chloe
Regional Integrated Solutions Manager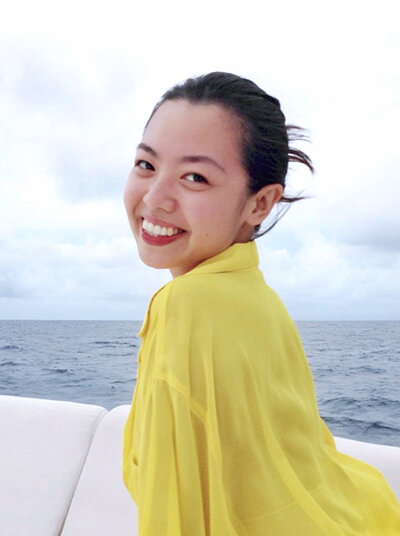 Chloe enjoying the sea breeze
"Live lightly and just enjoy the process. Don't take life too seriously because we'll all meet the same end after all."
Clozetter
"Completely let go, come out of your shell and out of your comfort zone! No more hiding, just sharing — it's fun! Be free and you'll learn lots of things, with more positive things will come in your way!"
Clozette Ambassador
"You have to forgive yourself for not doing as 'good' as what others can do. Be patient and never lose trust in yourself that you can do it, maybe not now — but someday you will."
Digital Imagery Creative
"I learnt that patience is a powerful tool for success. It allowed me to overcome challenging situations and flexibility to adapt life inevitable curveballs."
Clozette Ambassador
"Good things will come to an end, but so will bad things. I've learnt to be more positive when bad things happen because nothing lasts forever, and that has made me a happier person this year."
Clozetter
"Being a victim of deceit and manipulative people is not quite easy. So next year, I'll trust my instincts and myself to bring out the best in me. "
Digital Imagery Creative
"I have been always a people pleaser, always saying yes even though my heart says otherwise. I came to a situation that I couldn't bear anymore, and I finally learnt to say no. It is really important to be honest and to love yourself more."