Courage, renewal, and purity -- what do you get when you put these three big words alongside beauty?
This holiday, SK-II dressed its iconic
Facial Treatment Essence
up in three colours -- red, blue, and green -- to symbolise these three qualities with its Suminagashi art-inspired pattern. Each artful dot and swirl creates a unique, one-of-a-kind masterpiece, much like the FTE, where every drop delivers a nourishing glow to reveal crystal clear skin every day.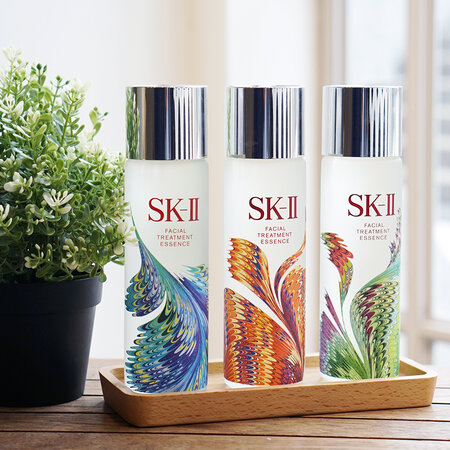 There is no question why the FTE remains as the Holy Grail skincare product up till this day. Along with their FTE festive bottles in tow, we sat down with three of our Clozette ambassadors and beauty insiders --
Sydney
,
Everest
, and
Celine
-- to hear them weigh in on the Holy Grail gift that keeps on giving.
--------------------------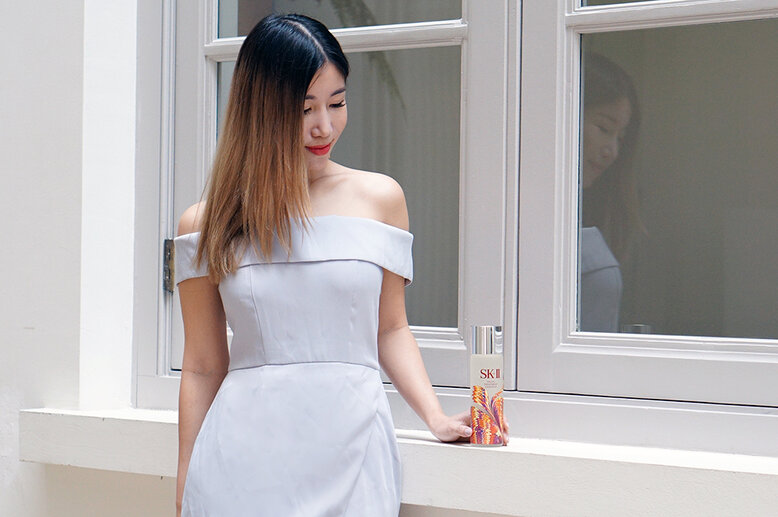 Fill in the blanks: In 2016, I _________________.
"I finally completed an intensive three-month fashion design course. All my life, I wanted to pursue my passion -- and I finally did it. The next step is to go forward and build my brand bigger and better."
What does the word "courage" mean to you?
"Courage is when I took the leap of faith to go into my fashion retail business without any know-how or prior experience."
How has the SK-II FTE changed your beauty experience?
"To me, SK-II has always been a premium brand. My mum uses it, along with my other friends who had just entered into their adult years. I don't know why, but most people I know always reached out to SK-II eventually. When it was my turn, I wanted to try it as well.
When I want to achieve "that glow", I'll go for SK-II's FTE. It replenishes my skin's moisture, smoothens my skin's texture, and has given me more confidence and assurance in my skin's condition. I also thought that it helped make my skin more translucent. The FTE just boosts my confidence even without makeup. Ultimately, it just gives that natural glow."
FTE as a gift for the festive season -- yes or no?
"Definitely. We all deserve the best. If you love someone enough, you'd want the best for her, right?"
--------------------------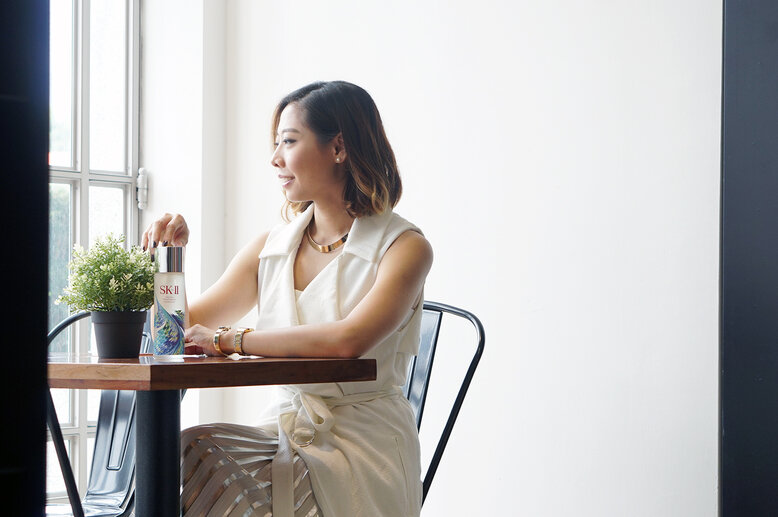 Fill in the blanks: In 2016, I _________________.
"I travelled and visited a lot of magical places. Travelling allows me to see different places, views and cultures. I got to see Santa Claus at the Santa Claus village and I managed to catch the Northern lights.
On the fashion front, I got to walk my first ever runway show at the
Clozette Style Party 2016
. I had more opportunities to work with homegrown brands and had fun collaborating with fellow fashion bloggers to showcase our National Day outfits."
What does the word "renewal" mean to you?
"It's quite simple and something that we already embrace every day. It's very important that we have adequate rest so we can rejuvenate and recharge ourselves. This to me is renewal. It's something we do on a daily basis."
How has the SK-II FTE changed your beauty experience?
"The FTE was recommended to me by an aircrew friend. Her skin is always glowing even though she goes through late nights, odd hours and terrible in-flight conditions. "How do you maintain your skin?" I'd ask her. That's when she told me about SK-II and how she has been using it even before she began flying. I think the FTE really helped preserve her skin and give her a plumped up look.
I have been using the FTE for close to five years now. It actually made me stay loyal to a brand. Previously, I was changing product after product because I couldn't feel that I could really trust [a brand]. I think that's why SK-II is so confident of calling the FTE a miracle water."
FTE as a gift for the festive season -- yes or no?
"I would recommend the FTE to anyone who wants beautiful skin. To give a bottle of FTE at the end of the year for them to start using it for the New Year is like starting afresh. Maybe at the end of next year, they'll be hoping to receive another bottle of the FTE!"
--------------------------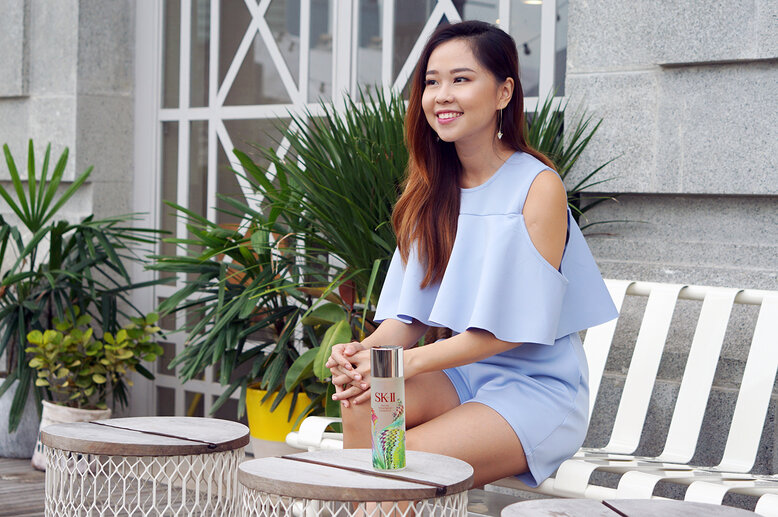 Fill in the blanks: In 2016, I _________________.
"I managed to juggle my full-time job and my blogging career enjoyably well. I always get the question on how I manage blogging along with my full-time job. A lot of times people think that I have so much time. But it's all about the passion. If you have the passion, anything can happen. Anything can motivate you to do the things you do."
What does the word "purity" mean to you?
"To me, purity is honesty and integrity. When you handle relationships and meet people, you want people to treat you like how you want to be treated. I enjoy treating people with integrity, so that the friendship is a pure and honest one."
How has the SK-II FTE changed your beauty experience?
"I got the SK-II FTE as a gift. Before I received it, I already heard so much about this SK-II essence and had a hopeful image of the product. When I got it, I felt so excited about trying it. I like to use the FTE before my other skincare products to prep my skin. You just need a few drops and it's enough for your entire face."
FTE as a gift for the festive season -- yes or no?
"I believe that all women have probably heard of SK-II's FTE. It's such an iconic product that every woman should try it at least once in a lifetime. If you are a new user, you should try it. If you're already a fan, you should collect it!"
--------------------------
Looking for more gift-giving ideas? We got digital beauty influencer Leanne to share her holiday faves with us.