Courage, renewal, and purity -- what do you get when you put these three big words alongside beauty?
This holiday, SK-II dressed its iconic
Facial Treatment Essence
up in three colours -- red, blue, and green -- to symbolise these three qualities with its Suminagashi art-inspired pattern. Each artful dot and swirl creates a unique, one-of-a-kind masterpiece, much like the FTE, where every drop delivers a nourishing glow to reveal crystal clear skin every day.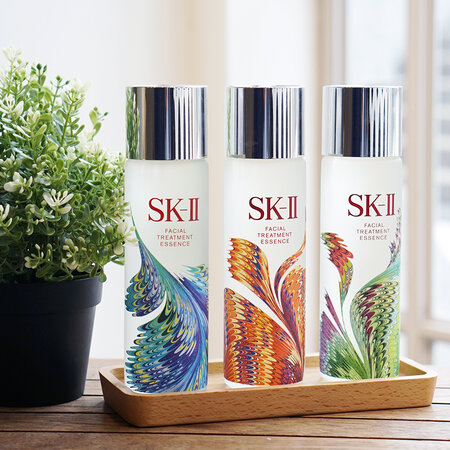 There is no question why the FTE remains as the Holy Grail skincare product up till this day. Along with their FTE festive bottles in tow, we sat down with three of our Clozette ambassadors and beauty insiders --
Sydney
,
Everest
, and
Celine
-- to hear them weigh in on the Holy Grail gift that keeps on giving.
--------------------------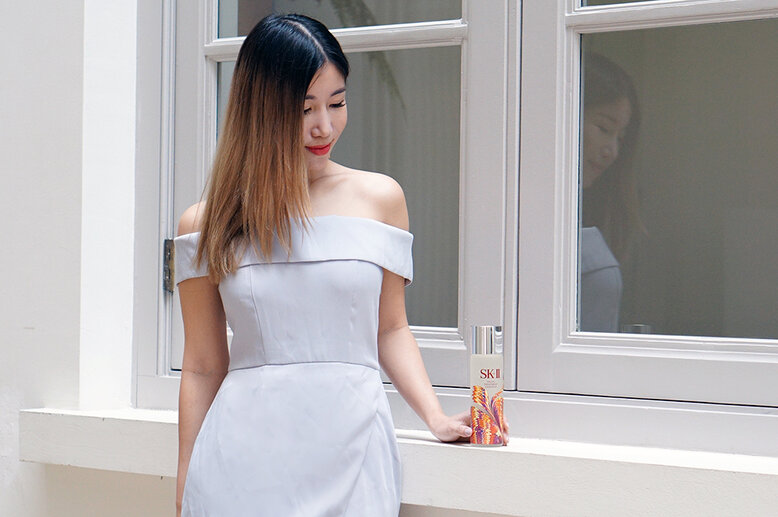 Fill in the blanks: In 2016, I _________________.
"I finally completed an intensive three-month fashion design course. All my life, I wanted to pursue my passion -- and I finally did it. The next step is to go forward and build my brand bigger and better."
What does the word "courage" mean to you?
"Courage is when I took the leap of faith to go into my fashion retail business without any know-how or prior experience."
How has the SK-II FTE changed your beauty experience?
"To me, SK-II has always been a premium brand. My mum uses it, along with my other friends who had just entered into their adult years. I don't know why, but most people I know always reached out to SK-II eventually. When it was my turn, I wanted to try it as well.
When I want to achieve "that glow", I'll go for SK-II's FTE. It replenishes my skin's moisture, smoothens my skin's texture, and has given me more confidence and assurance in my skin's condition. I also thought that it helped make my skin more translucent. The FTE just boosts my confidence even without makeup. Ultimately, it just gives that natural glow."
FTE as a gift for the festive season -- yes or no?
"Definitely. We all deserve the best. If you love someone enough, you'd want the best for her, right?"