Chinese New Year is one of the biggest celebrations we look forward to every year. In honour of the new year, most opt to wear new clothes to celebrate the birth of fresh, new energy. While the colour combination of Red and Gold has been a mainstay in Chinese New Year fashion, if you're tired of the usual colour combination, here are 3 outfits you can wear!
--------------------------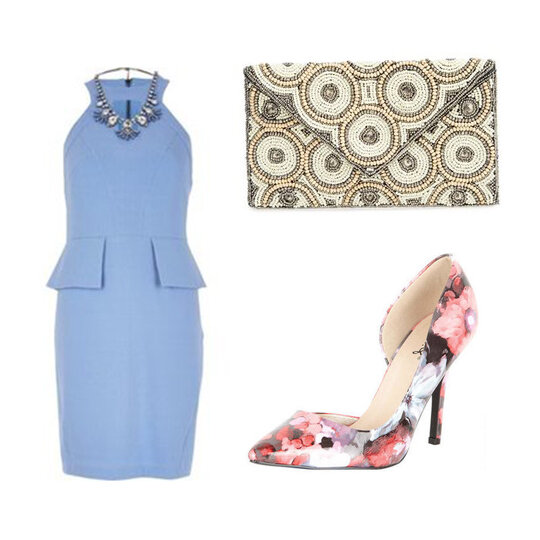 (Get The Look Here: Dress, Bag, Shoes)
Blue has been quoted as one of the 5 lucky colours to wear this New Year because it symbolizes the Feng Shui water element. For this particular light blue dress from River Island one can expect "harmonious expansion and gentle growth" (yes we did our research!) and it perfectly complements this earth-toned, bejewelled clutch from Natasha Couture. Cap it off with this floral heel from Alloy Apparel for added colour.
Dainty Skirt and Top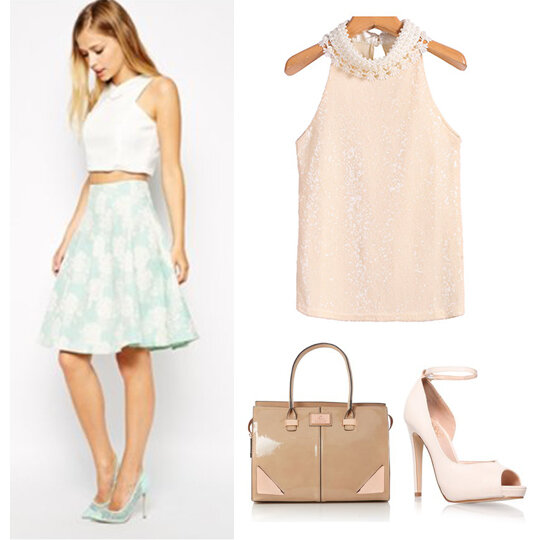 Get The Look Here: Skirt, Top, Bag, Shoes)
For more intimate celebrations, opt for something sweet and dainty such as this skirt and top combination from ASOS and SheInside. Pink is actually a lucky colour for those who belong to the Ox and Rooster zodiac signs. The pink in the Juni bagand Lipsy peep-toe shoes would also add more luck to your year.
Sparkling Dress and Heels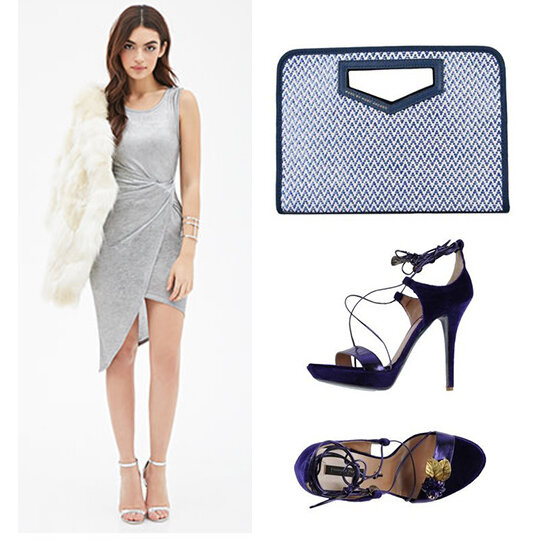 (Get The Look Here: Dress, Bag, Shoes)
Attract the luck and prosperity once more in this sparkling metallic dress from Forever 21. We love that it's bodycon and has an asymmetrical cut and knot at the waist to make it look unique. The blue clutch from Patrizia Pepe Sara and heels by Marc Jacobs perfectly complement it as well, making it a great wear for Chinese New Year parties that last the whole night.

Which outfit would you like to wear? Tell us in the comment box below.