Chinese New Year is one of the biggest celebrations we look forward to every year. In honour of the new year, most opt to wear new clothes to celebrate the birth of fresh, new energy. While the colour combination of Red and Gold has been a mainstay in Chinese New Year fashion, if you're tired of the usual colour combination, here are 3 outfits you can wear!
--------------------------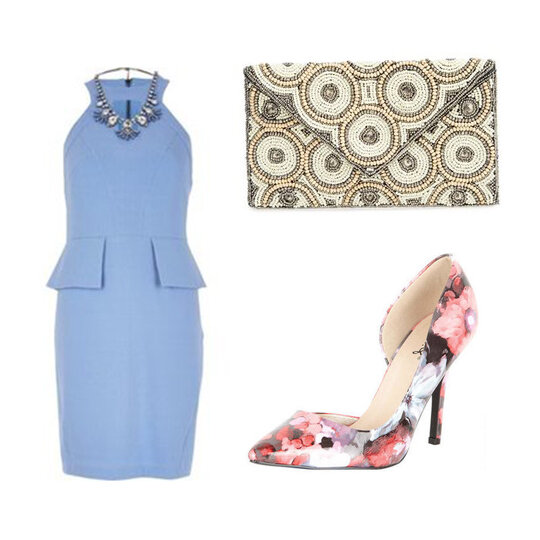 (Get The Look Here: Dress, Bag, Shoes)
Blue has been quoted as one of the 5 lucky colours to wear this New Year because it symbolizes the Feng Shui water element. For this particular light blue dress from River Island one can expect "harmonious expansion and gentle growth" (yes we did our research!) and it perfectly complements this earth-toned, bejewelled clutch from Natasha Couture. Cap it off with this floral heel from Alloy Apparel for added colour.