Stressed out: checked. Lack of sleep: checked. Eating out way too much: checked. Thinning hair: checked. The on-the-go lifestyle of the modern woman can heavily contribute to some major beauty woes, including serious hair issues. The most common hair problem of all? Thinning hair. Yes ladies, thinning hair is no longer a problem for the more matured crowd.
Whether you're 25 or 45, thinning hair can be a result of several common lifestyle habits we expose ourselves to. With this budding concern in mind, three modern women –
June
, Winnie, and myself – headed down to the
TK TrichoKare
, the very first Trichological Centre in Singapore that offers customised European herbal hair remedies. We consulted a Trichologist (think a doctor who specialises in hair and scalp issues) and got to the root of the problem.
--------------------------
Thinning Hair Cause 1: Diet
We know how it goes: our hands reach out for just about anything – usually a quick, unhealthy snack high in sugar and fats, and low in vitamins and zinc – on the way to our 10th appointment of the day. Insufficient nutrition in our diet can cause sebaceous glands to become overactive, leading to a greasy scalp, which can potentially cause hair loss.
The first thing to do is, of course, load up on hair-loving protein, iron, zinc and vitamin B with lean meats, leafy greens, nuts, beans and fish. For June, her Trichologist recommended the TrichoKare's award-winning Hair Fall Preventive Treatment on her greasy scalp.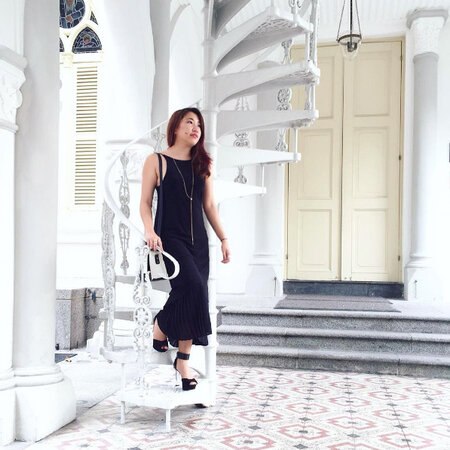 "I was mortified to find out that I have oil-clogged hair roots! Thankfully, I had the chance to experience the award-winning Hair Fall Preventive Treatment. A herbal-blended essence and a follicle serum were used to balance my scalp's sebum level and strengthen the strands before undergoing this futuristic-looking infra-red light treatment.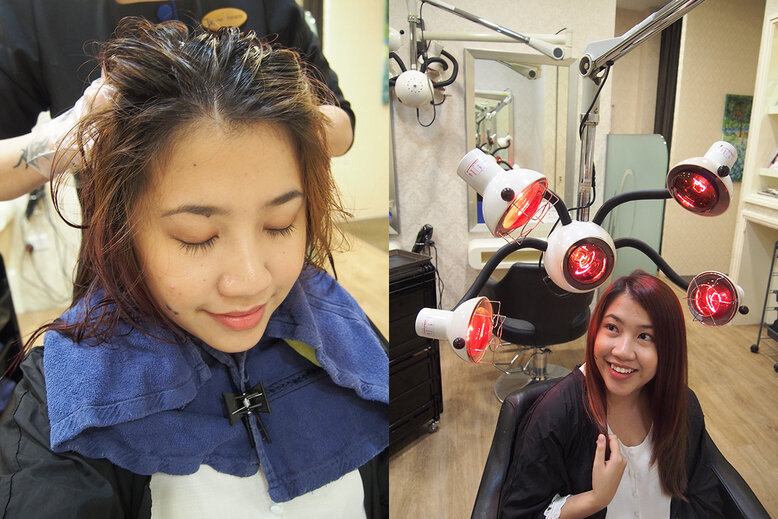 The result? No more need for styling products when your hair looks and feels this great. I used to have slight itching due to my greasy, sensitive scalp, but it felt so clean and airy after the treatment. I also feel that there was more volume to my hair, giving it bouncy and texture unlike before."
Thinning Hair Cause 2: Stress
Stress is a silent killer when it comes to hair health. There are several types of stress-related hair loss, with the most common type being a break in hair follicle production. It's official: you're figuratively and literally tearing your hair out.
When stress gets out of control, so do our tresses. Don't forget to periodically switch off from anything that is stressing you out, and indulge yourself in some stress-relieving activities and hobbies. For Winnie, she mistook her clogged pores for dandruff and received the correct TrichoKare treatment for her greasy, sensitive scalp.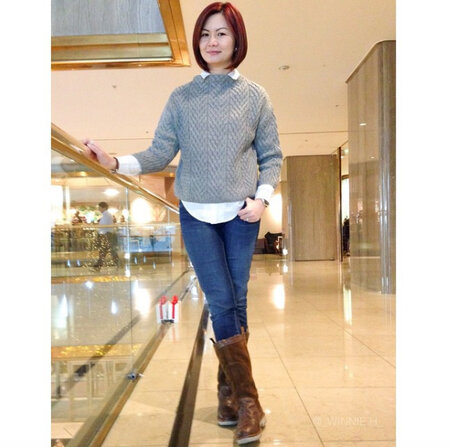 "The results showed I had clogged pores instead of dandruff, which was my initial erroneous belief. (This explains why all those anti-dandruff shampoos weren't working!) After my purifying treatment, we did a scan again to find out the extent of the improvements the treatment had achieved. The results were indeed encouraging. The purifying mask had helped to clear up some of my clogged pores and greasiness. I could see the improvement in my scalp after the treatment. It was less greasy and my scalp looked clearer and healthier.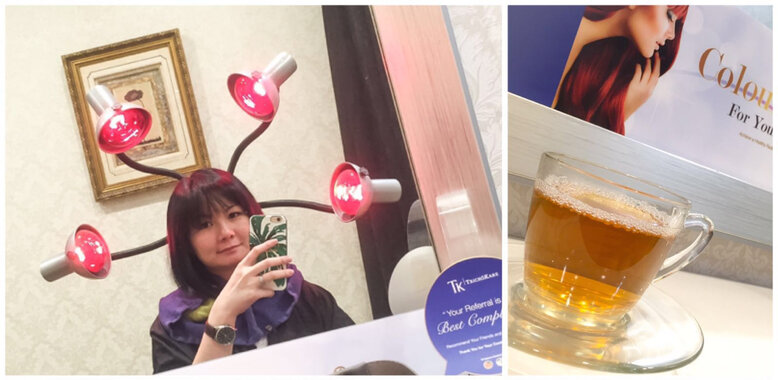 It's a very educational session. My confidence was raised after I learnt the proper ways to take care of my scalp and what the probable reasons were that caused my condition. As they say; if one knows thyself and know thy enemy, one is guaranteed 100% victory in the battles."
Thinning Hair Cause 3: Lack of Sleep
Don't we all wish that we had more than 24 hours a day? Sleep plays a vital role in letting your body rest and repair itself, so sleep deprivation is not only reflected under your eyes – it can show on your hair too.
The solution is pretty simple – time to put in those extra hours tucked under your blanket. As for me, my Trichologist recommended a Rebalancing treatment that calmed me down inside and out.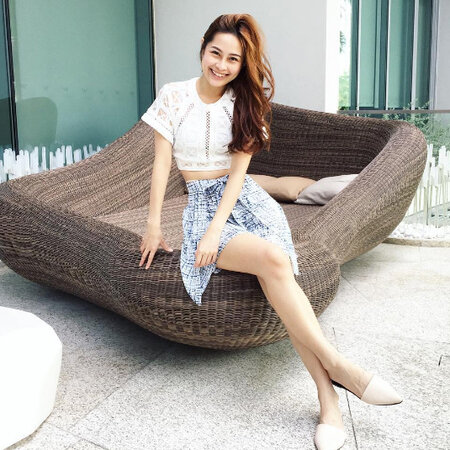 "After going through the Trichoscan, which magnifies the scalp up to 200 times, I discovered that I have a sensitive scalp with a minor case of dandruff. My Trichologist put me on a Scalp Rebalancing Treatment Mask for deep cleansing and exfoliation; followed by a Follicle Maxicare Ampoule for hair loss prevention, and finished off with an anti-inflammatory Infrared Therapy for deeper product penetration.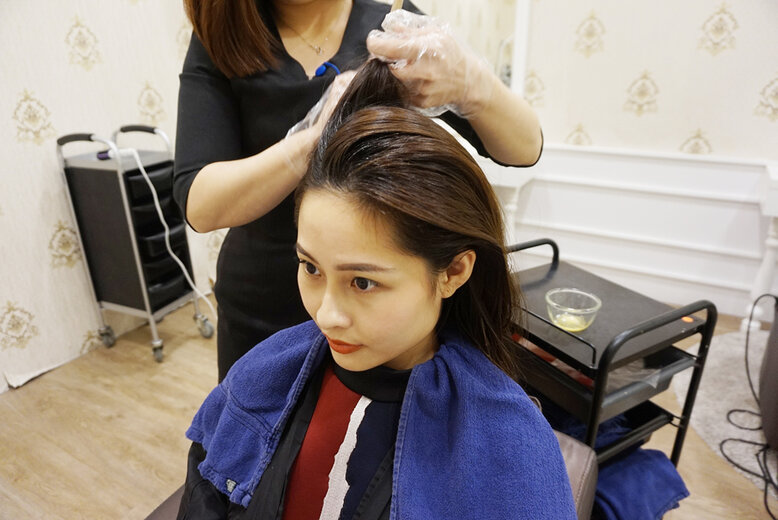 The entire session felt like a nourishing spa experience with the infusion of soothing scents like Lavender and Rosemary from the products – paired with a scalp, neck and shoulders massage – making me feel calm, relaxed, and perfectly comfortable. Exactly what I needed to help me (and my hair) get a long overdue rest. After the session, I ran my fingers through my hair and my strands felt surprisingly softer, smoother and lighter than before! Days after the session, I even had people asking me about the improved condition of my hair. Manageability also improved, so I'm completely getting used to enjoying good hair day every day!"
If you have a budding scalp issue, we say try TrichoKare's award-winning
Hair Fall Preventive Treatment
. Here's what it does:
- It regulates scalp sebum production and deeply cleanses your scalp.
- It strengthens your hair shaft and follicles.
- It densifies by stimulating new hair growth.
--------------------------
Not sure where to begin? Try TrichoKare's award-winning Hair Fall Preventive Treatment at SGD39 (RRP SGD138).

Click here to redeem now!