Are you one of those people who has a ton of clothes but "doesn't have anything to wear"? We know how you feel, especially this time of the year when parties and celebrations are popping up everywhere. We all want to wear gorgeous outfits to these events, but we don't really want to spend a ton of money, right?
Which is why we have 3 styling hacks that will turn all of your holiday party OOTDs from bland to grand! All you will need are the three Ts — tights, T-shirts, and trousers — to turn into a trendy, fashion-forward style icon!
--------------------------
Get tight with Tights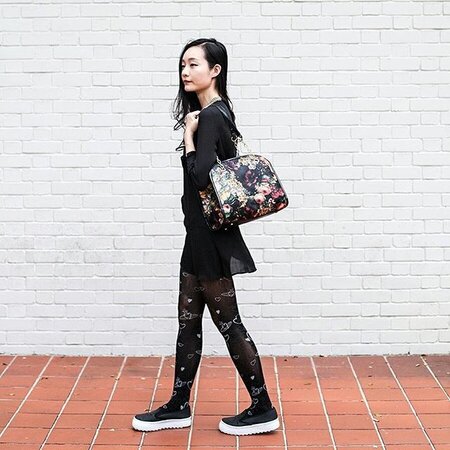 (photo from pupuren)
Before you declare your disgust for tights, don't because this stretchy fabric can actually make or break an outfit. Adding tights to a simple dress is life-changing, especially when you want to add something special to your outfit. It's perfect to keep yourself warm during the cold nights and it can double up as accessories with its different prints! Pair your dress and tights with some closed-toe heels or boots for an easy, chic look!
And the best part? This can always be dressed up or down, so you can wear this to
all
holiday parties and celebrations you're attending!