From short but sweet private conversations to a long and heartfelt letter that chronicles love transcending time, it's always so interesting to see how someone uses unspoken words to explain their feelings. And as we're about to put a close to this year's love month, we had three guys pour their hearts out on their own modernised version of love letters, addressed to their lady loves.
Fair warning before you start scrolling: get ready to swoon like crazy!
Charles to his girlfriend, Charlene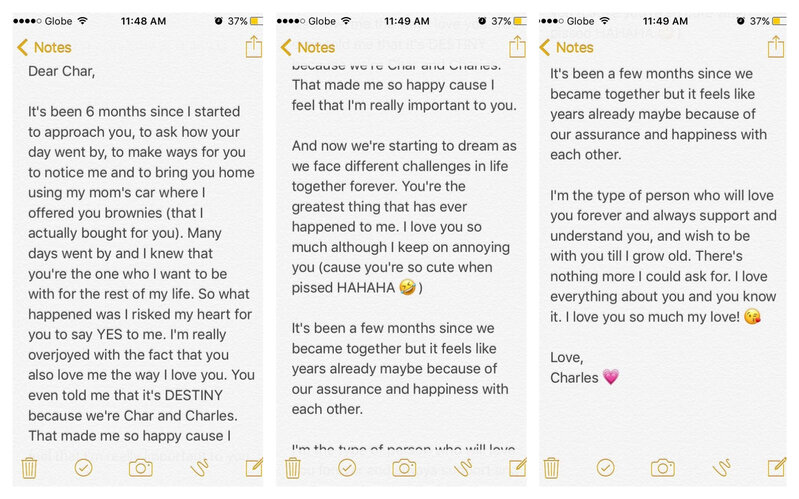 After an unexpected meeting when they sat beside each other in class, they see their relationship living out the phrase 'opposites attract'.
Char shared, "In our relationship, he's more of the mature type of person and I'm [kinda childish]. What I like about him is that he supports what I do. He goes to events with me whenever he's free and as of the moment, he's my photographer. He's currently studying techniques in photography so that my photos would look good. How sweet! Also, we love food trips. We eat a lot and we're already both gaining weight. I call our love story the unexpected one. I know he's not perfect but I love him so much."