(Cover photo from: GlamMamma)
We all want healthy, beautiful hair. But sometimes, in our quest to get luscious locks, we hit road bumps and end up doing things that are not exactly good to our hair. We're sure you've heard of and maybe even tried many hair growth myths before. Here, we share three popular hair-growing myths and why you shouldn't follow them.
Plus:
we reveal how you can own luscious locks and win a 2D1N staycation at Shangri La, Singapore!
--------------------------
Regular haircuts will lead to hair growth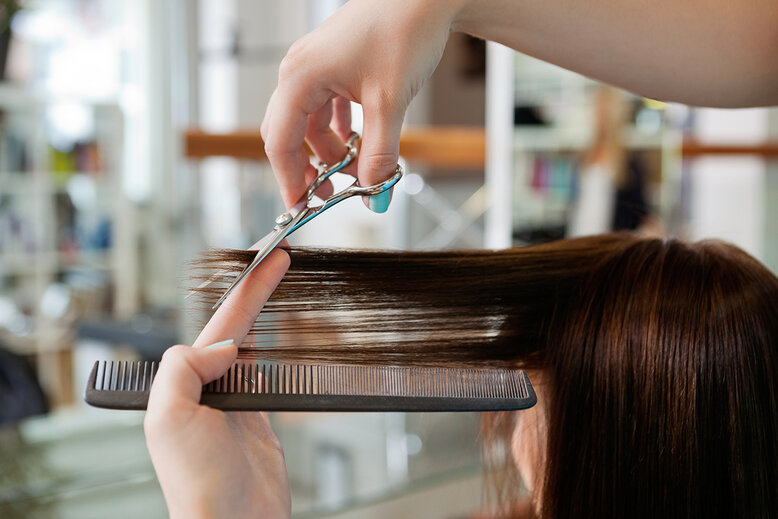 (Photo from: SimpleFoto/Deposit Photos)
We've all been told this before: get a trim every so often in order to promote hair growth. However, cutting the ends of your hair doesn't affect your follicles, which determine hair growth. Getting haircuts is not an entirely negative thing, though. Trimming the ends of your hair gets rid of split ends, which tend to promote hair breakage.
The more you brush your hair, the faster it grows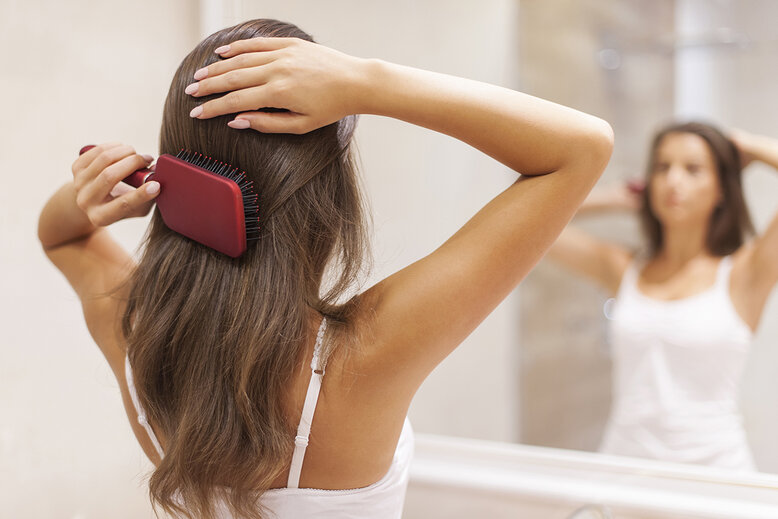 (Photo from: gpointstudio/Deposit Photos)
Brush your hair 100 strokes a day in order to have healthy-looking tresses, they say. It is believed that when you brush your hair a lot, blood flow will be stimulated, which promotes hair growth. Sounds pretty tempting, right? But the truth is: frequently brushing your hair can actually do more harm than good because it may lead to breakage. The friction of brushing your hair too much can cause frizz and make your hair look dull.
Your hair will eventually stop growing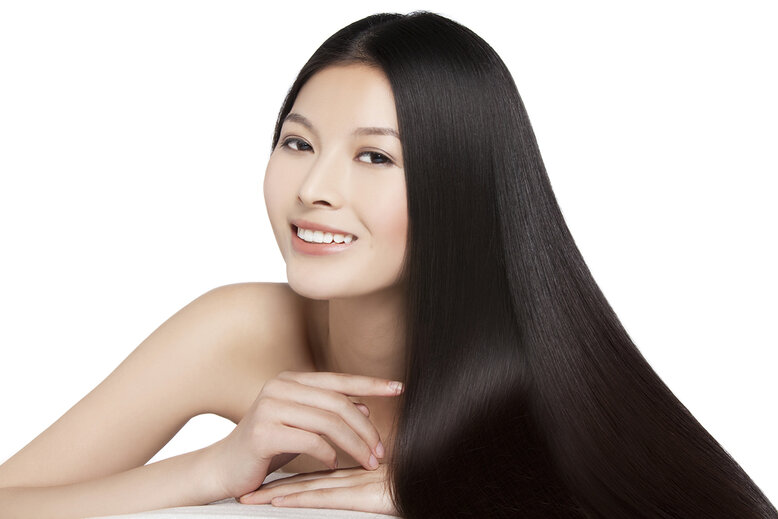 Some say that at a certain point, your hair will just stop growing no matter what you do. The good news is: it's not true. While your hair will reach a maximum length, your chances of getting there will depend on your regimen. If you don't attend to your hair properly, the ends will break and get damaged, and you won't see your tresses getting longer despite your hair continuously growing.
The key to having long, beautiful locks – just as in having nice skin – is in following a good routine. Before starting with a regimen, however, it's best to have a word with a professional. There's
TK TrichoKare
, Singapore's leading Trichological Centre that specialises in customised European herbal hair remedies for hair woes. Aside from learning through the experts at TrichoKare, their products and services – formulated by professional herbalists – work to ensure that your hair is healthy inside and out.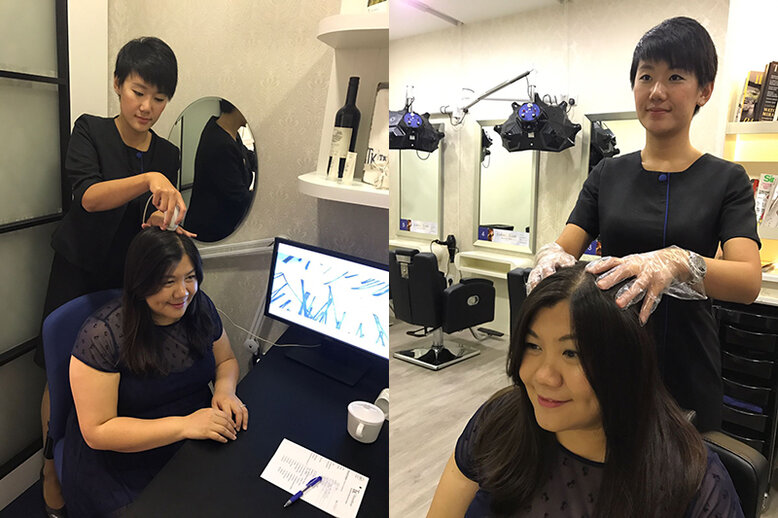 Digital beauty influencer

Sylvia

tries the TK TrichoKare Hair Fall Preventive Treatment
The program starts with a treatment to make sure that your scalp is clean and ready for the next stage. Stage two is targeted at strengthening your scalp and hair. It stimulates the roots' metabolism and promotes blood circulation on the scalp and oxygen flow in the hair follicles. It also repairs already damaged parts of your hair.
By the time you finish stage three, which is focused on fortifying the density of your hair, you'll see visible results, such as shinier tresses and a softer, velvety texture. Of course, there are long-term benefits, including strengthening your scalp for hair styling treatments and deeply nourished and invigorated hair follicles for – most important of all – hair growth.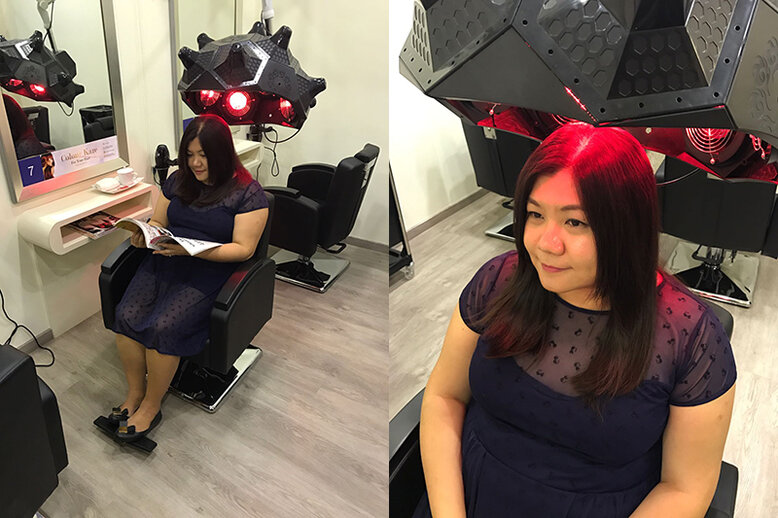 Here's a review from digital beauty influencer,
Sylvia
:
"Greasy scalp has always been my main concern, which is why sometimes my hair turns greasy by the end of the day. A hair analysis further confirmed my greasy scalp issue with some clogged pores! Yes, our scalp is just like our face. It does get congested. Not to worry, TrichoKare to the rescue! A 20-minute scalp purification treatment is done to purify and deep cleanse the pores and scalp, followed by a hair ampoule (applied to the roots) to control oil secretion and reduce hair fall. A cleaner scalp plays a part in encouraging new hair growth. After the treatment, my scalp looks cleaner, less greasy and feels lighter. I also love the head massages done throughout the treatment, very comfortable and relaxing."
--------------------------
WIN: Enjoy TrichoKare's award-winning Hair Treatment at just SGD40 and get a Free Hair Care Kit + Restorative Scalp Serum (worth SGD699++). Sign up, enjoy the treatment, and stand a chance to win a 2D1N staycation at Shangri La, Singapore!

Click here to redeem now!