Every beauty addict has two makeup routines - one, which can take up to two hours when she wants to go for a full-on glam look; and two, which can take as little as 5 minutes. Not all of us have an hour or 2 to spare when putting on our faces, and we don't want to wake up 2 hours earlier either!
So, for those busy gals who only have 5 to 15 minutes to spare before heading out the door, here are three quick makeup routines to choose from!
--------------------------
5 Minutes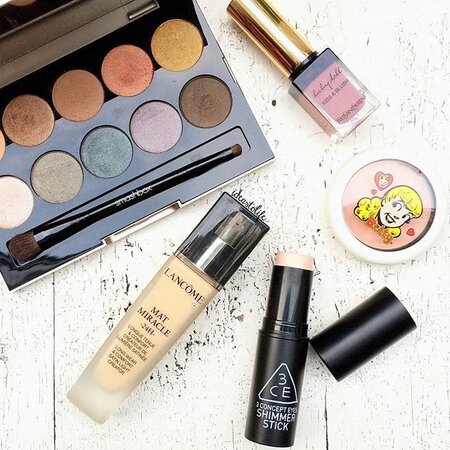 You barely have time before you need to catch a ride to wherever you're going, so quickly apply a
tinted moisturizer
to even out your skin tone, a
tinted brow gel
because no one has time to meticulously shape one's brows, a 2-in-1 product like a l
ip and cheek tint or mousse
, and a single
neutral eyeshadow
for a natural look!
This makeup routine, summed up as the ultimate 'no makeup' makeup look, will give you that fresh and polished face that can take on any busy or lazy day!
10 Minutes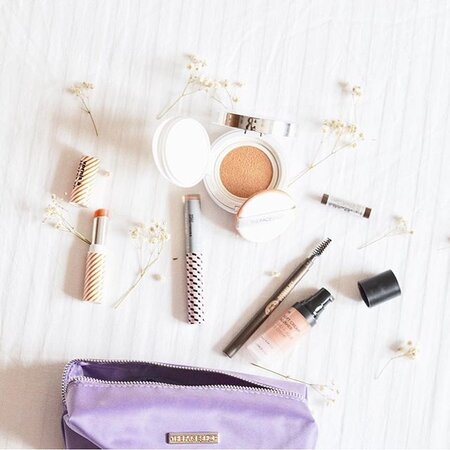 You have an extra 5 minutes to spare, which means you can go full on with your brows! Gently fill them in with a
penci
l and brush them upwards to distribute the product evenly, and using your fingers, apply a thin layer of
foundation
to even out your complexion and cover up your redness. Use a
single eyeshadow
on your lids for a natural wash of colour, a few coats of
mascara
to define your lashes, and a swipe of a
lip and cheek tint
for that beautiful flush!
15 Minutes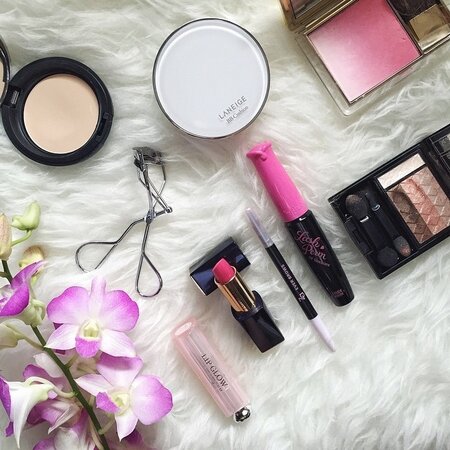 15 minutes may sound short, but in the world of beauty routines, a lot can be done. Make the most out of this time by going for a little bit of glamour by using a
brow pencil
and
tinted brow gel
to get those perfectly full arches, a
foundation
with sheer to medium coverage for a flawless look,
two neutral eyeshadows
to contour your eyes, a thin line of
liquid liner
and coats of
mascara
for definition, a
powder or cream blush
for your cheeks, and topping it off with a swipe of your favourite
lipstick
!
--------------------------
What's your quick makeup routine? Let us know in the comments below!