Every beauty addict has two makeup routines - one, which can take up to two hours when she wants to go for a full-on glam look; and two, which can take as little as 5 minutes. Not all of us have an hour or 2 to spare when putting on our faces, and we don't want to wake up 2 hours earlier either!
So, for those busy gals who only have 5 to 15 minutes to spare before heading out the door, here are three quick makeup routines to choose from!
--------------------------
5 Minutes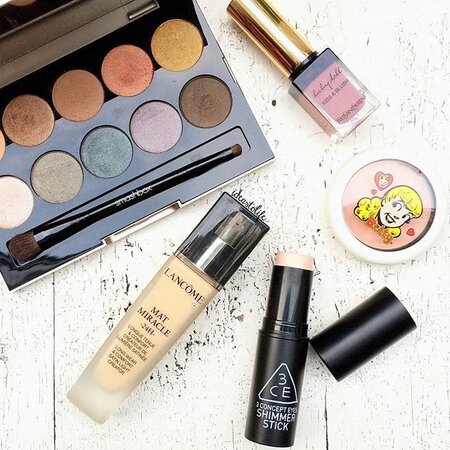 You barely have time before you need to catch a ride to wherever you're going, so quickly apply a
tinted moisturizer
to even out your skin tone, a
tinted brow gel
because no one has time to meticulously shape one's brows, a 2-in-1 product like a l
ip and cheek tint or mousse
, and a single
neutral eyeshadow
for a natural look!
This makeup routine, summed up as the ultimate 'no makeup' makeup look, will give you that fresh and polished face that can take on any busy or lazy day!