A lot of people confuse being rich with being luxurious--we don't blame them. What rich people can do and buy may outshine everything else, but that's not what being luxurious is about. This was our recent revelation when we got introduced to Bulgari's Omnia collection, the "album" of scents and spells and a "sampler" of the wonders of Brazil: Omnia Paraiba.
Omnia Paraiba is an inspiration of the Paraiba tourmaline, an exclusive collection that includes perfume, body products, and jewelry collection with an exquisite back story. It weaves together legendary flowers and colourful stones: after the lotus (Omnia Crystalline), the iris (Omnia Améthyste) and tuberose (Omnia Indian Garnet). However, Omnia Paraiba focusses on the passion flower that exposes the flamboyant nature of Omnia Paraiba.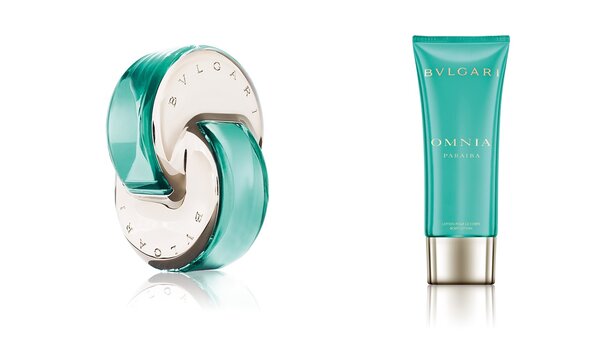 Its first notes captures all the facets of Brazil in an ultra-modern olfactory fusion featuring the wild essence of the tropical flora. This bottle of vibrant, joyful fragrance opens on a fresh and vibrant citrus start, combining the sparkly and dazzling tonalities of Curaçao Bigarade Orange with the juicy and tangy flesh of the Maracuja passion fruit. A head chord which grabs with its luminosity, its lightness and its gentle insouciance.
The heart notes: are of the passion Passion Flower and Gardenia from Brazil. Both are generous and precious as it combines the creamy sunny character of the Gardenia with the exotic fruity floral note of the Passion Flower. Lastly, the base notes are composed of Cocoa Beans and Vetiver Essence. The timeless elegance of Vetiver brings out the elegant, woody, and hypnotic elements to the delicious powdery accents of the Cocoa Bean. Creating the exquisite sensation of skin warmed by the sun.
With these though, we realized, luxury is a state of mind--a feeling that fills you with wonder and awe with yourself and the world you live in. With that said, here are the 3 things you need for a luxurious state mind, a luxurious lifestyle, inspired by none other than Bulgari Omnia Paraiba.