Imagine, you're in a club, dancing, drinking, and sweating. Suddenly, black streaks are running down your face because your mascara's running, and your foundation is moving around your face because of your overactive oil glands, bringing with it your blush and bronzer! No one likes makeup transferring and moving, especially not on Christmas and New Year's Eve when hard partying and free-flowing drinks are guaranteed.
So you applied your makeup the right way, but what are you missing? Why does your foundation keep fading or your eyeliner smudging? To avoid letting your melting makeup literally and figuratively dampen your party mood during all these late night festive celebrations, here are our 3 tips to make your makeup last all night until the Sun rises!
--------------------------
Less is more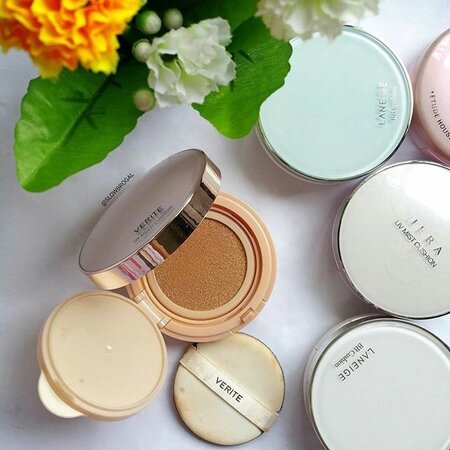 (photo from Slowbrogal)
Believe it or not, but one of the cardinal rules of making makeup last longer is to apply less. If you have less product on your face, then they're less are likely to disappear! So while a glamorous night time MOTD often requires heavier coverage, stay light-handed with your brush and sponge. Don't cake on your face products, and blend like there's no tomorrow!
If you need to, use a primer. Build your coverage layer by layer, and just make sure to push the products into your skin so that it really grips and stays put, as well as look natural!