(cover photo from AnnaPatrish)

Nowadays, blazers are more than just jackets for the office. They can be paired with casual outfits such as shorts and jeans, or more formal pieces such as dresses and gowns.
And now that we are given endless possibilities on how to wear this chic jacket, the question is, which one should you buy? From military to bomber to relaxed silhouettes, there are now a ton of blazer styles out there.
So if you're having trouble deciding which blazer you should get, here are the 3 that every woman should have in her closet!
--------------------------
Classic Black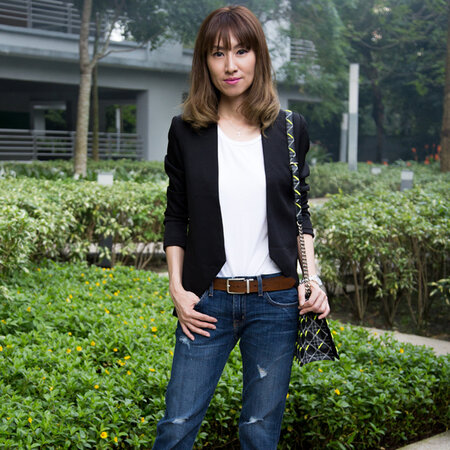 (photo from StilettoesDiva)
The most popular shade when it comes to blazers, a classic black is a wardrobe must-have – it's so versatile that it can be worn during any occasion. Whether you like the sleeves to be ¾ in length or longer, just never forget to always have it tailored to your size for that perfect fit.