For the past two months, we've shared
inspiring stories
from women who have empowered themselves and changed their destiny. From Singer-Songwriter
Anggun
, to Singaporean fashion designer
Priscilla Shunmugam
, and to tech entrepreneur
Krystal Choo
---each have shared their incredible journey that have gotten them to where they are in life.
This time around, we're sharing the incredible stories of three every day women who empowered to make the choice most people wouldn't dare to make---to discover the beauty in changing their destinies.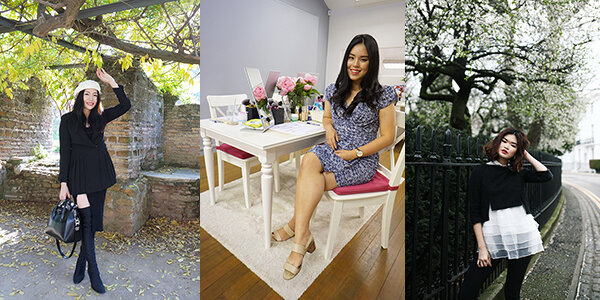 One is an ex-day trader who left her career to start a successful digital fashion business; the other is a beauty enthusiast who ventured beyond her passion to set up a makeup school; and the third is a style blogger who reassessed her life and found strength in change.

In this special feature, we had a chat with these three women to share more about the journey they've gone through to work towards a future they truly believe in. We hope that you too can seek inspiration and strength from their
#ChangeDestiny
stories.
Scroll down to read how they have changed their destiny and be inspired by their #ChangeDestiny message!
Digital Fashion Entrepreneur of Smooch The Label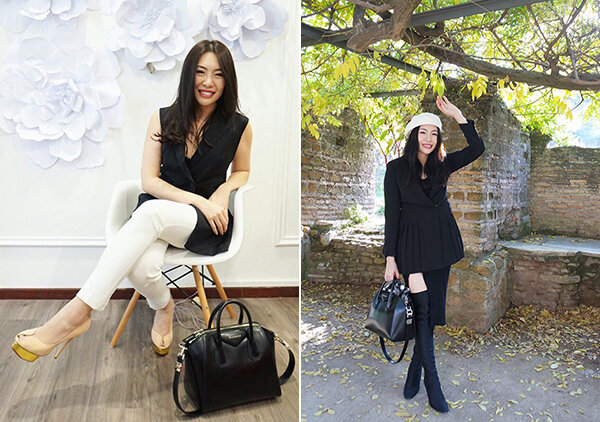 What was it like switching careers from being a day-trader to a digital fashion entrepreneur?
"The trigger point was when my co-founder Mery got married and decided to relocate to Jakarta to help run her family business. I was left to manage the store on my own, and at that point it wasn't easy anymore as I was working till ‪11PM. With the support of my friends, I picked Smooch over day trading....I loved day-trading even though it was volatile and highly stressful on some days, but Smooch was something I created from scratch. I was 26 years old then. I felt I had nothing to lose."
What motivated you to take the plunge and make a career switch?

"The motivation of knowing the business will thrive if I put in more effort. It was a direct relationship: the harder I work, the more I earn. That made more sense to me than working for someone else."
What has been the hardest part about starting from scratch?
"The hardest part about starting from scratch was learning from scratch and being able to multi-task. Photoshop editing, photography, marketing, developing your own personal voice and style – you just have to learn on the job."
What is the most surprising lesson you've learned along the way?
"The lesson I value most in this journey is knowing that I cannot get everyone to like me. I have to be very confident about establishing whose opinion truly matters, like my family members' and friends'. I learnt a lot about managing negative comments – it's all part and parcel of running a business like this."
What's your advice to other women about changing their destiny?
"Always remember that we only have to be good at doing one thing, and then do it well. Surround yourself with like-minded people and have a network of people who support you emotionally – that's the most important."
--------------------------
Watch SK-II ambassador, lawyer-turned-fashion designer Priscilla Shunmugam's #ChangeDestiny story below:
Professional Makeup Artist at Bloom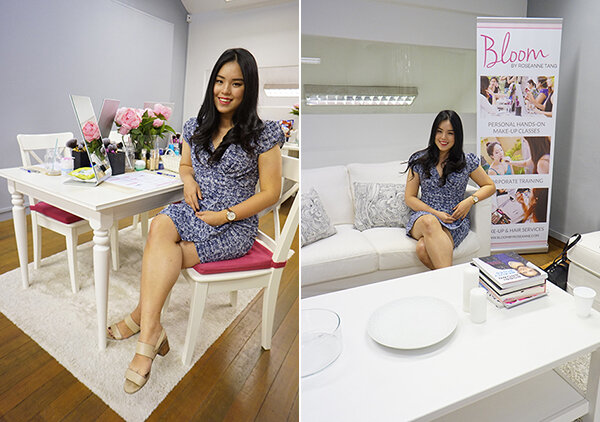 You went from giving makeup lessons at home to opening a makeup school. What has the journey been like?
"Beauty blogging was just something that I fell into and what I'm really grateful for because it has opened up a lot of connections for me. But I feel like my ultimate dream would be to have a business and to have employees. For me personally, I always seek a challenge. Operating my own business challenges me."
What would you consider your lowest point in your life?
"I was trying to be someone whom I wasn't because of all the social comparisons and I was just lost. I wasn't fulfilling what I thought I was supposed to be here on earth for. I then met my hairstylist friend, who told me: "No one else is going to drive your life, it's only you. So you can decide to be like this, or you can decide to just hurry up and run." That woke me up and I felt that I needed to get back in the game."
How do you deal with criticisms that come your way?
"I don't need to be concerned with people like that. You can be criticising and grumbling at me, but is that going to add any effect to your life? Are you moving forward or are you just stuck there grumbling at me? Then the one who is truly moving forward is me."
What do you think about empowering women through beauty?
"I feel like makeup is instant confidence. You just put it on and you're instantly happier. It's like medicine for you, even when people think it's vain. When I put makeup on, I feel so much more awake and I feel so much better about myself. That shouldn't be negative at all."
Do you have a message to inspire our Clozetters to #ChangeDestiny?
"I would have to say that you are in charge of your own life. If you do the things that you're designed to do, you'll see so many miracles and you'll see so many breakthroughs that it's almost ridiculous!"

--------------------------
Watch SK-II ambassdor, tech entrepreneur Krystal Choo's #ChangeDestiny story below: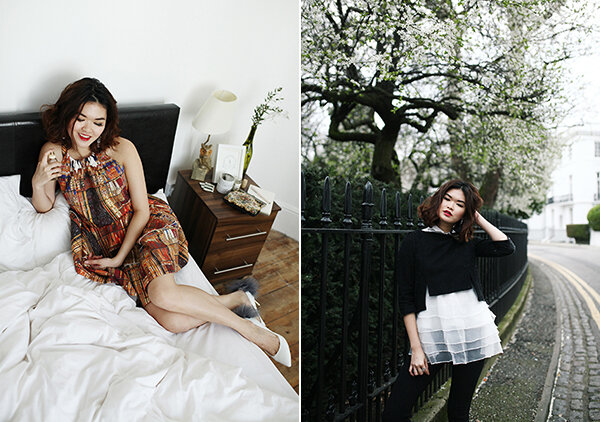 What has it been like to move from Singapore to London?
"I am living life, getting experience, making opportunities, and meeting new people. I have never felt better despite the uncertainty of not knowing where I am going to be a year from now. I used to be one who was very obsessed about documenting every moment with my camera. These days, sometimes I just go with the flow…and just enjoy whatever is being presented in front of me."
You have two Instagram accounts. Can you share the difference between @meowiie and @meowiie2?
"I see life in two very different perspectives and what you see is what you get. I like to see @meowiie being the stronger, braver, fearless side of me who knows exactly what she wants and is unafraid to get it. As for @meowiie2, it's more honest and vulnerable where I am a completely open book. Sometimes I treat it like a diary for me to remember things, and I write short entries about how I am feeling, my struggles embracing uncertainty or how I am growing."
What has been the lowest point in your life?
"When I came to London, being in an environment outside of my comfort zone was very hard and I still struggle. I was constantly stressing about the future but I've learnt the best way is to just go with the flow and to embrace each day – to live each day with gratitude."
You've had to be brave to make your dream happen. Can you share a bit about that?
"Coming here has been the bravest and the best thing I have ever done. I am a completely different person from who I was exactly a year ago. I don't think I have ever been happier or felt more at home. I hope this 'change' will make me become even braver to make my dreams happen. To just do it."
What would you say to someone who is hesitant to #ChangeDestiny?
"Don't doubt. Trust, and just do it. Go with the flow, take things as they come to you and always make the best out of it."
--------------------------
Watch SK-II ambassador, international singer-songwriter
Anggun Cipta Sasmi's #ChangeDestiny story
below:
How will you #ChangeDestiny? Share your inspiring stories of change with us in the comments below!