Last month, we joined
PANDORA
on a whirlwind trip to Hong Kong and nabbed a first look at the jewellery maker's Autumn/Winter 2017 collection. Watch the video above as we bring you through our star-studded 36-hour adventure. Then keep reading to see our picks from PANDORA's upcoming collection.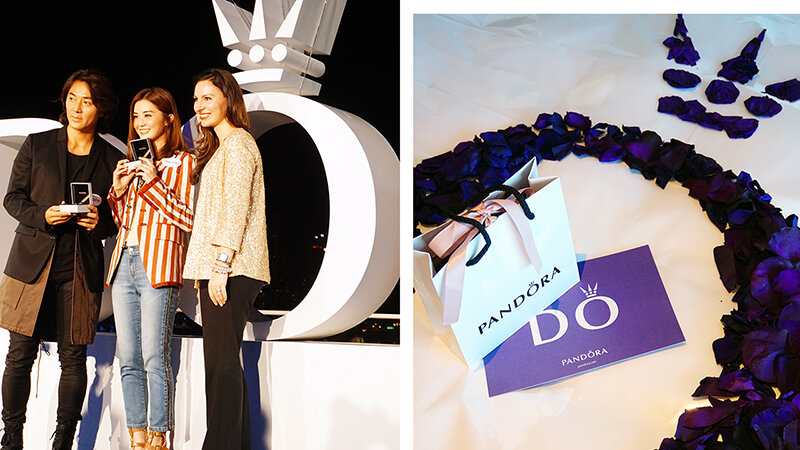 Evolving from Spring/Summer 2017's "Do Be True To Yourself", Autumn's "Do See The Wonderful" and Winter's "Do Get What You Wish For" campaign messages are a fitting continuation of PANDORA's "Do" movement. The overarching meaning of this campaign is endearing yet empowering: doing you — in all your authentic uniqueness, quirks and individuality — and becoming the best version of yourself in your own distinctive way.
Autumn 2017: Do See The Wonderful
"Given that there are so many wonderful small moments, do see the wonderful in your daily life," said Isabella Mann, VP Of Marketing, PANDORA Asia, at the media presentation. To that, PANDORA has created timeless, milestone pieces in their Autumn's
"Do See The Wonderful"
collection to help women celebrate their every moment, big or small. Design-wise, the keyword of this season is versatility. A single jewellery piece can offer different combinations of wearing or layering, allowing the wearer to flaunt her personality in multiple ways.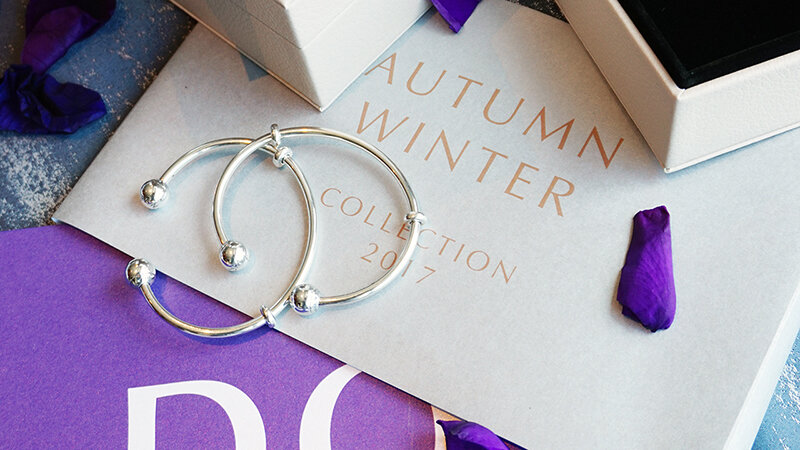 PANDORA Moments Silver Open bangle
Our picks:
the new
Moments Open
bangle — this sleek sterling silver piece is designed with interchangeable end caps for your charm party obsession; the
Wishbone
rings — these versatile, delicate pieces can be worn alone or layered on; and the
Fairytale Tiara
silver stud earrings — the detachable earring jackets allow you to pull off different looks every time.
Winter 2017: Do Get What You Wish For
As for Winter's
"Do Get What You Wish For"
collection, PANDORA's message to us is clear. It's the end of the year, and we deserve what we desire. From the winter night sky to the objects of festivities, these hand-finished jewelleries are dusted with the cool characteristics of winter and the jolly spirit of Christmas.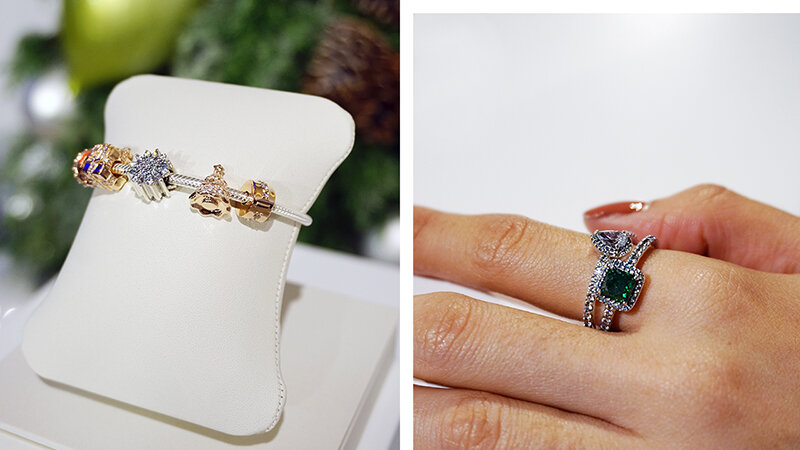 PANDORA Christmas-themed charms (left), Timeless Elegance silver rings (right)
Our picks:
the
Timeless Elegance
silver rings — clad in jewel-hued tones of blue, red and green, the crystals are outlined with glittering cubic zirconia for intense sparkle; the
PANDORA Rose
petites — these blush metallics lend a nice contrast against the Sparkling PANDORA Floating Locket in sterling silver; and the assorted
Christmas-themed charms
— take your pick from Festive Stocking to Snowy Wonderland.
Look out for the PANDORA Autumn Collection from 31 August 2017, and the PANDORA Winter Collection from 2 November 2017.
Indulge in some sparkling Disney magic from the PANDORA Disney 2017 Collection come 16 November 2017.