When skincare is backed by medical science, consider us intrigued. After all, medical skincare is not just on the rise. It plays a central role in our relentless treasure hunt for the shiniest skin-lovin' gems. When we got the invitation to join Taiwan's number one derma skincare brand
DR.WU
, on a trip to one of our favourite cities, we knew we had to tag along.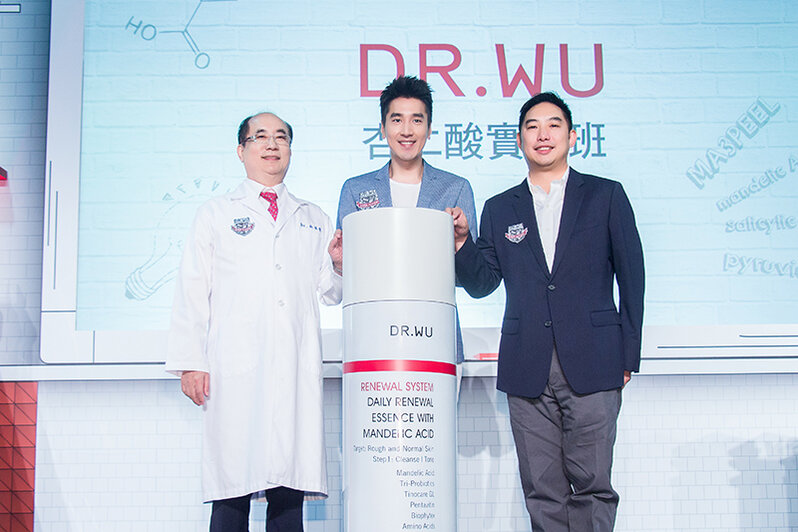 From left to right: Dr. Wu Ying-Chin; DR.WU ambassador/Taiwanese actor, Mark Chao; Eric Wu
Powered by both biotech and plant ingredients with advanced patented technologies, you'll be pleasantly surprised to learn that DR.WU currently retails mainly at Watsons. Founded in 2003 by accredited dermatologist Dr. Wu Ying-Chin (fun fact: his first name translates to mean 'handsome' in Chinese!) and his son Eric Wu, DR.WU boasts an extensive range of products — 12 products lines, 70 SKUs to be exact — with safe ingredients and affordability in mind.