From visiting historical sites to finding the best authentic cuisine, travelling is one of life's greatest adventures. Our "Travel Notes" series features travel itineraries from real people as inspiration for your future escapades.

Close your eyes and picture a tropical paradise. Do you see lush forest sceneries, pristine beaches and delectable fresh food? You might be thinking of Bali. With its picturesque rice fields, relaxing ocean views, vibrant party hubs and beautiful temples, this Indonesian island — also known to locals as the "Island of the Gods" — has risen to fame as a tourist destination.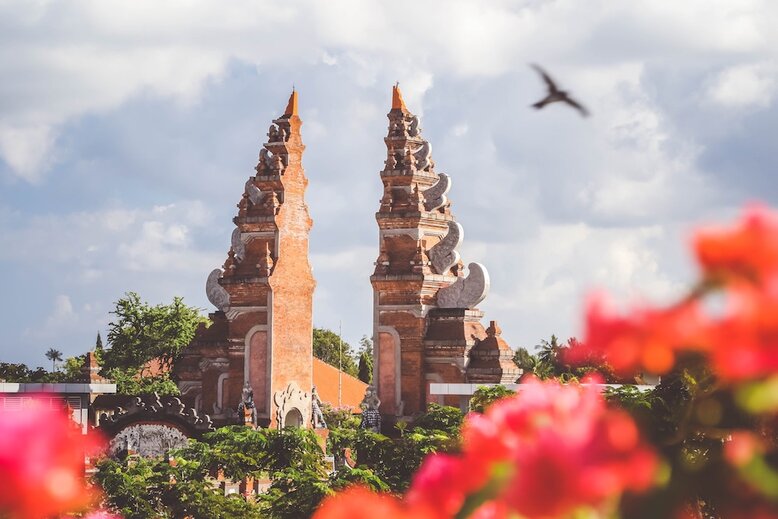 Scroll through your Instagram feed and you're bound to find enticing photos of Bali. From the flower-laced swings to the wacky shots with local Macaque monkeys, it seems like there's no shortage of Instagrammable moments when you're in the island. Last month, we finally had the chance to visit Bali for #TeamClozette's company trip. Although we only got a few days to roam around the island, we managed to visit some awesome budget-friendly Instagrammable spots. Keep reading to know more!
Preparing for the trip
Here's something you need to know when travelling to Bali: arranging for private transportation beforehand is a must. The areas of interest — Ubud, Seminyak, Canggu and many more — are far away from each other and public transportation is very sparse. If you know how to drive motorcycles, you also have the option to rent one, but if you're like us who can't, then your best bet is to hire a private van. We booked ours via Klook.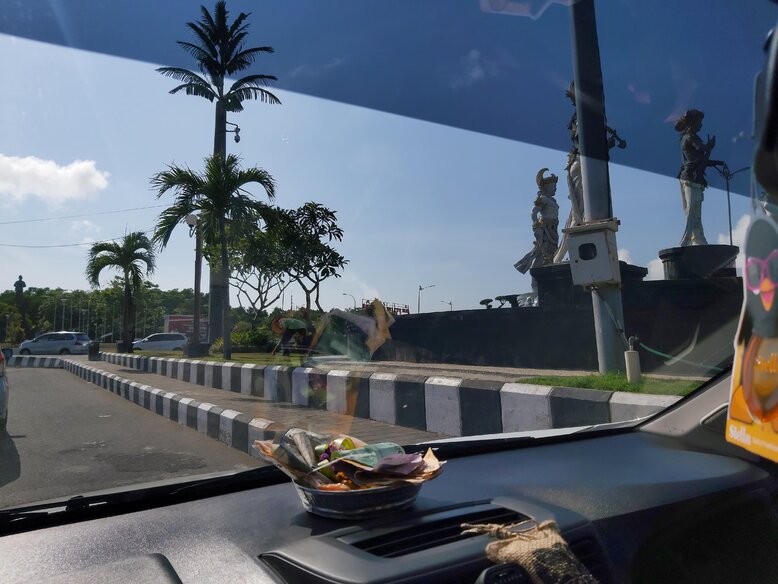 Streets of Denpasar, Bali; this photo is taken from our hired private car.
The next item that should be on your prep list is to buy some Indonesian Rupiah. Although many establishments accept credit cards, it's always good to have cash. There are many local vendors in Bali with some good homemade merchandise and most only accept cash as payment. In the Philippines, the places with the best exchange rates for Rupiah are the local banks. But from experience, the difference isn't that big if you prefer to exchange at Ngurah Rai International Airport upon arrival.
As for things to pack, make sure to bring clothes with breathable fabrics. Bali has an extremely humid and hot climate, so it's a must to pack some lightweight clothes. Some temples also have dress codes, so bringing some maxi dresses and skirts are especially helpful. Plus, these flowy pieces also complement Bali's carefree scenery.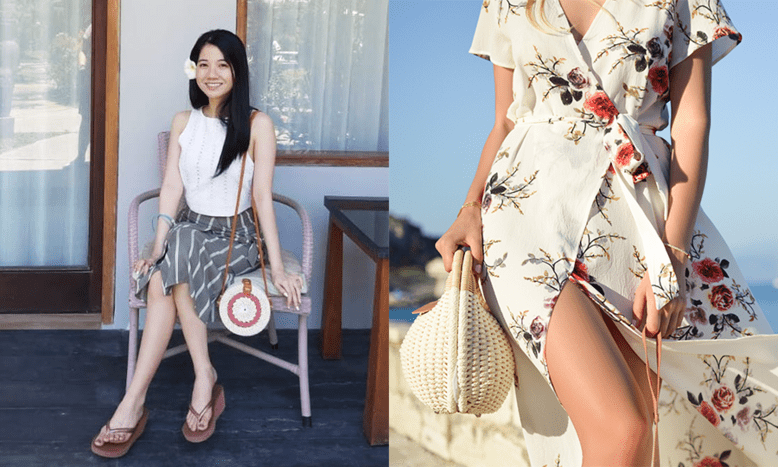 Left : Me wearing some lightweight pieces; Right: Other suggested clothing
Finally, when it comes to accommodations, there are a couple of villa listings so it's not hard to find a good one. We stayed at Sari Villa Ubud while we're in Ubud and Kashantee Village in Seminyak. Both are extremely good spots and are located near attractions and within walking distance from establishments like groceries and convenience stores.

Day 1: Ubud Adventures
Tegallalang, Uma Pakel Swing, Ubud Place, and Ubud Market

We arrived in Ngurah Rai International Airport early in the morning. We bound straight to our hotel to get some rest and change into new clothes. Since we arrived very early, we thought we would be spared from the heavy traffic that Denpasar is quite known for. Well, we thought wrong. It took us almost two hours to get to Ubud, but at least we did get some sleep on the way. After freshening up, our private charter was already waiting for us. The first stop? Lunch! We had some at a wonderful place called Teba Sari. It's a restaurant with a view of the lush Tegallalang scenery. So it's a two-in-one stop — a restaurant and a sightseeing spot.
Left: We ordered the Chicken Satay with Nasi Goreng (Balinese dish) and Bebek Bengil (crispy duck); Right: A sightseeing/photo spot at the restaurant overlooking the Tegallalang scenery
Our next stop was at Uma Pakel Swing. Thanks to Instagram, swings are now quite famous in Bali. There's a handful of places where you can try the swings and one of the best options is the Uma Pakel Swing. It's located just across Teba Sari restaurant so getting there was easy breezy for us. We also chose this place because it's cost-efficient. Other places would charge full packages (like unlimited swings, food and photo-taking at nests), which we knew we won't be able to fully consume because we're not daredevils who will go for multiple swing rides. At Uma Pakel Swing, there's an option to try just one swing and the nests for photo-taking, which was ideal for us. They also have photographers that can take pictures for you, and for a small fee, you can get all the digital copies (around IDR100,000/~USD7).
Riding the swing and nest at Uma Pakel Swing; these photos are taken by their photographers
We spent a few hours at the Uma Pakel Swing, so it was already late in the afternoon when we finished. Afterwards, we headed to the Ubud Palace and Ubud Market (the places are just adjacent to each other).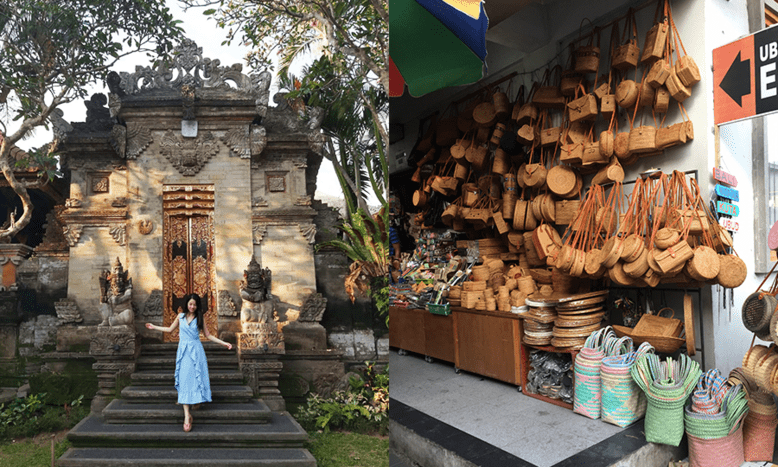 Left: At Ubud Palace; Right: At Ubud Market


Ubud Palace was a bit quiet when we got there, but there were still some tourists. The place was very interesting and you can check out unique cultural artefacts. There's no entrance fee, but you would need to pay for the cultural show. Unfortunately, we missed the show when we arrived and needed to wait a few hours to see the next one.
In the meantime, we crossed the street and made our way to the famous Ubud Market. It's another Instagram-worthy spot if you're brave enough to pose in the middle of a busy marketplace. Here, you'll find bargain deals for cute rattan bags (around IDR100,000/~USD7 for the small, circular ones), batik pieces and magnet souvenirs.
Day 2: #TeamClozette Team Building
Day 2 was dedicated to our #TeamClozette team building so we just basically travelled to Seminyak from Ubud (travel time was about an hour and a half) to meet up with our teammates. Here's a quick glimpse of our day.
Left: #TeamClozette's Content & Campaign Team; Right: Kashantee Village
#TeamClozette
Day 3: Seminyak Adventures
Kynd Community, Potato Head Beach Club and Seminyak Beach
On our last day in Bali, we were given free time to roam the Seminyak vicinity. This time, we didn't have a private charter but in Seminyak, that's quite okay because Grab is accessible in this area (unlike in Ubud and Canggu). We first headed to Kynd Community, a restaurant slash ice cream shop that's very Instagrammable with its pink and tropical-themed interiors. During our visit, the restaurant was full so we just had some ice cream (and these are also Insta-worthy).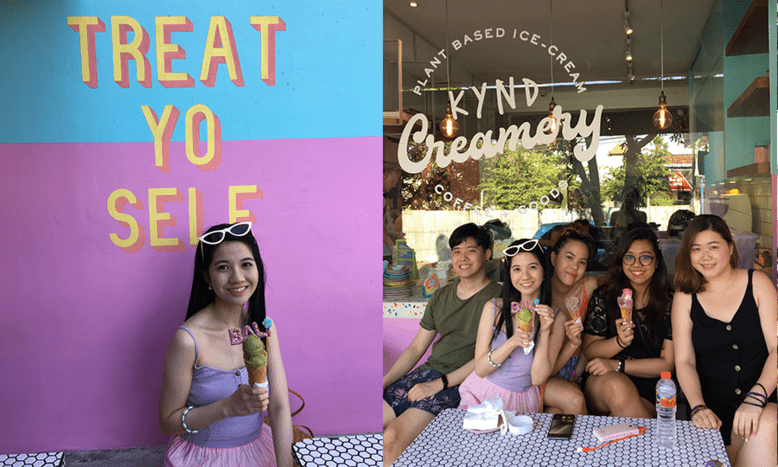 Kynd Community


Next, we walked towards Potato Head Beach Club, where you can also access the Seminyak Beach. From Kynd Community to Potato Head, the walk is about 15-20 minutes depending on how fast you are. Just one thing to remember, though: it's really hot so make sure you have water with you to hydrate.
Potato Head Beach Club


Surprisingly, entrance to the Potato Head Beach Club is free. It was already mid-afternoon when we got there and all the tables and cabanas were already reserved so we just had some drinks — we got the Kookaburra, which is a lemongrass-infused gin with passion fruit foam; it was strong — took some photos at nice spots and headed to the beachfront to catch the sunset.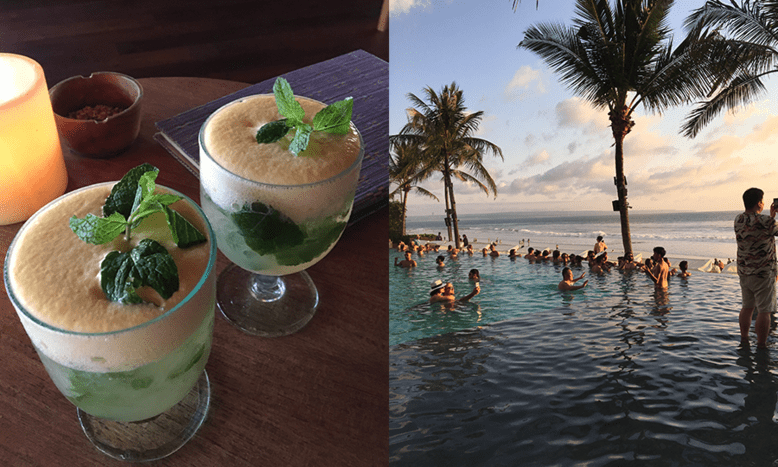 Left: Kookaburra drinks; Right: Infinity pool at the Potato Head Beach Club


At the beachfront, you can rent some seats (around IDR200,000/~USD14) with umbrellas and the fee already comes with fresh coconut juice or other beverages. Another thing to note is to bring a water container that's not plastic. All plastic bottles are prohibited at the beach and its vicinity.
Just lounging around and taking in the scenery and watching the sunset was relaxing. Although I've seen beaches with more pristine waters and finer sands at home in the Philippines, Seminyak Beach's charm is in its vibrant setting; the upbeat music and energetic people make it a unique experience.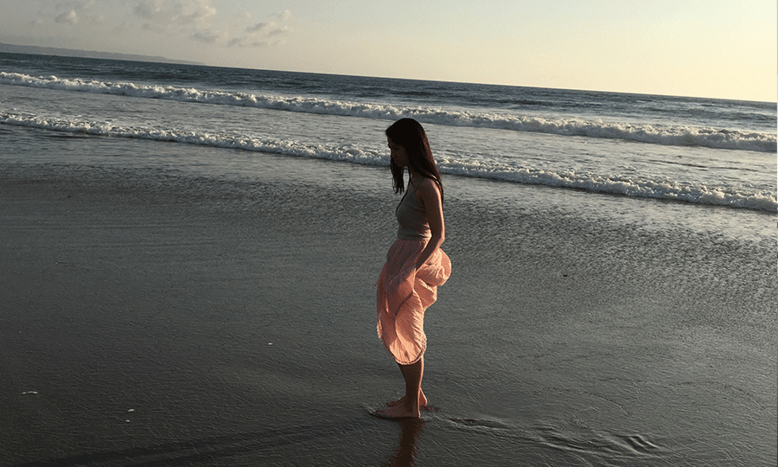 Seminyak Beach
Overall, I can say that Bali is a great place to go to for a change of scenery especially for city-dwellers who want to escape the hustle and bustle. It's the perfect place for people who want to explore nature cautiously and casually.
Although there are some places in Bali where you can do some hiking and other extreme nature-centric activities, most options are more on the carefree and relaxed side. I would definitely consider going back as I missed some hot spots like the Bali Sacred Monkey Forest. To me, it's a place worth travelling many miles for!
Love travelling? Explore more here.