From visiting historical sights to finding the best authentic cuisine, travelling is certainly one of life's greatest adventures. We're sharing some travel inspo for your future trips through our own escapades abroad.

Close your eyes and picture a tropical paradise. Do you see lush forest sceneries, pristine beaches and delectable fresh food? You might be thinking of Bali. With its picturesque rice fields, relaxing ocean views, vibrant party hubs and beautiful temples, this Indonesian island — also known to locals as the "Island of the Gods" — has risen to fame as a tourist destination.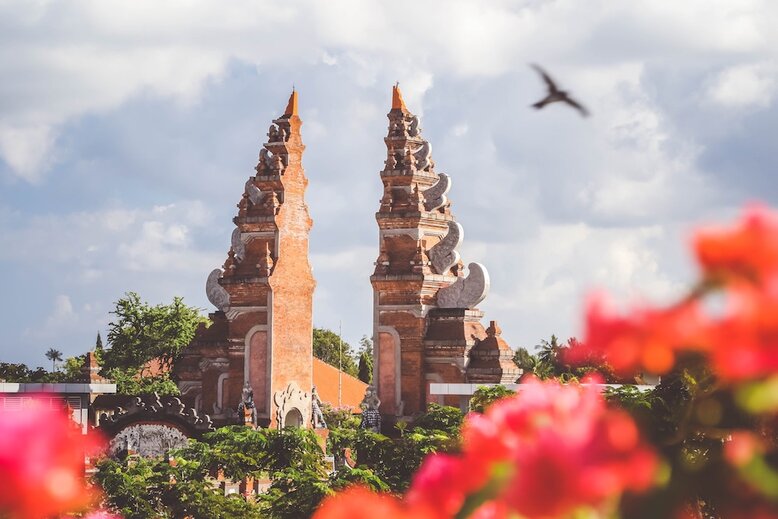 Scroll through your Instagram feed and you're bound to find enticing photos of Bali. From the flower-laced swings to the wacky shots with local Macaque monkeys, it seems like there's no shortage of Instagrammable moments when you're in the island. Last month, we finally had the chance to visit Bali for #TeamClozette's company trip. Although we only got a few days to roam around the island, we managed to visit some awesome budget-friendly Instagrammable spots. Keep reading to know more!
Preparing for the trip
Here's something you need to know when travelling to Bali: arranging for private transportation beforehand is a must. The areas of interest — Ubud, Seminyak, Canggu and many more — are far away from each other and public transportation is very sparse. If you know how to drive motorcycles, you also have the option to rent one, but if you're like us who can't, then your best bet is to hire a private van. We booked ours via Klook.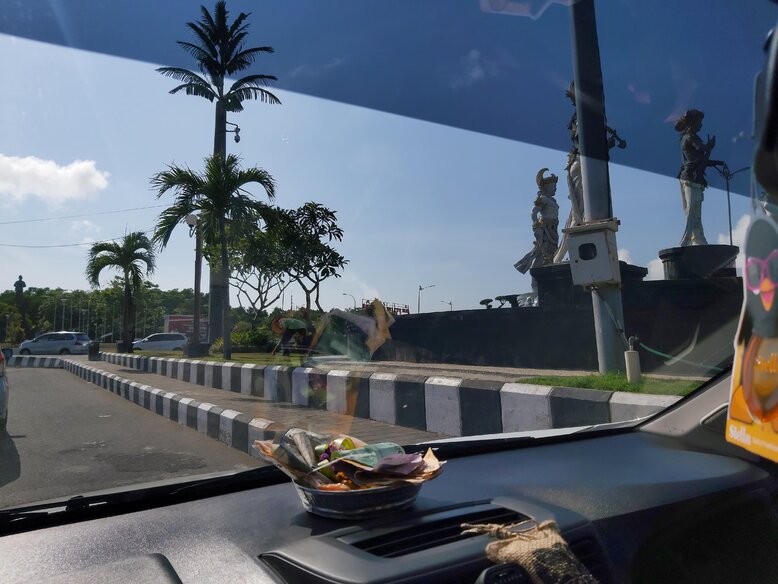 Streets of Denpasar, Bali; this photo is taken from our hired private car.
The next item that should be on your prep list is to buy some Indonesian Rupiah. Although many establishments accept credit cards, it's always good to have cash. There are many local vendors in Bali with some good homemade merchandise and most only accept cash as payment. In the Philippines, the places with the best exchange rates for Rupiah are the local banks. But from experience, the difference isn't that big if you prefer to exchange at Ngurah Rai International Airport upon arrival.
As for things to pack, make sure to bring clothes with breathable fabrics. Bali has an extremely humid and hot climate, so it's a must to pack some lightweight clothes. Some temples also have dress codes, so bringing some maxi dresses and skirts are especially helpful. Plus, these flowy pieces also complement Bali's carefree scenery.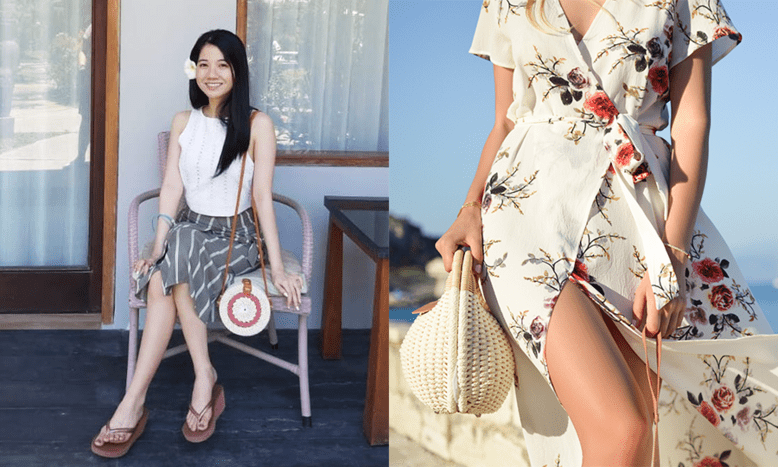 Left : Me wearing some lightweight pieces; Right: Other suggested clothing
Finally, when it comes to accommodations, there are a couple of villa listings so it's not hard to find a good one. We stayed at Sari Villa Ubud while we're in Ubud and Kashantee Village in Seminyak. Both are extremely good spots and are located near attractions and within walking distance from establishments like groceries and convenience stores.