AURUM Jewellery may be the newest kid on the (Singapore) block, but this Icelandic jewellery brand is one of the most distinguished jewellery labels in Iceland you never knew about – but totally should right now.
Founded in 1999 by award-winning jewellery designer
Guðbjörg Kristín Ingvarsdóttir
, every AURUM jewellery design is inspired and drawn directly from the magnificent Icelandic nature. Raw and edgy with the right touch of light, delicate femininity, each limited edition piece is exclusive and one-of-a-kind. Everything is made by hand, which means you get to own an exquisite piece of AURUM jewellery that is like no other.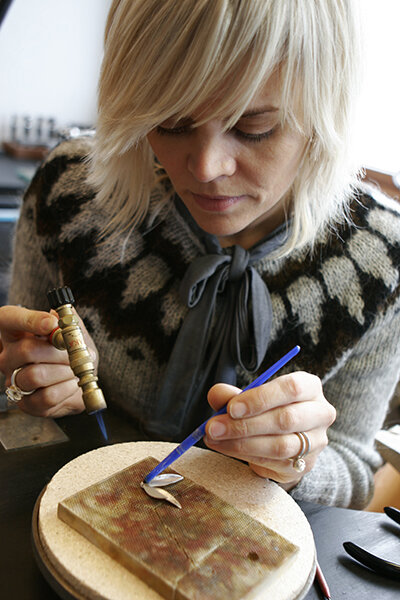 Guðbjörg Kristín Ingvarsdóttir crafting an AURUM piece
Having been featured on several international online and offline publications such as Timeout, Conde Nast Travelller, ELLE Magazine, British Vogue and GQ, AURUM finally geared up for a global expansion last year. Today, an impressive number of 30 stockists across nine countries carry the brand. And now, great news to our Singaporean readers: you can get your hands on them too. (Ps: read on to find out how you can enjoy a special promo off your first purchase!)
To help you get started, here are four collections we think you'll absolutely love from AURUM!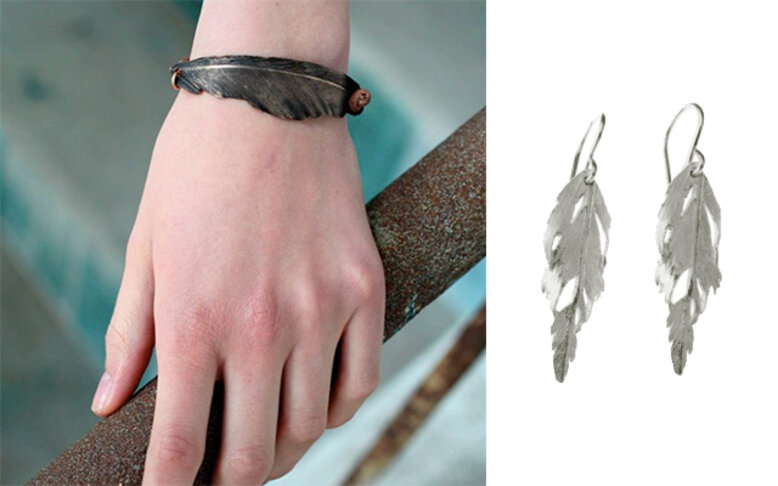 FALCON bracelet, SGD $142; FALCON earrings, SGD $146
Showcasing the ruffled feathers of the falcon as its signature design element, the FALCON collection tells the story of Iceland's historic battle for independence and freedom. Each piece's intricate detailing juxtaposes its solid structure to deliver a collection that is on trend and classic.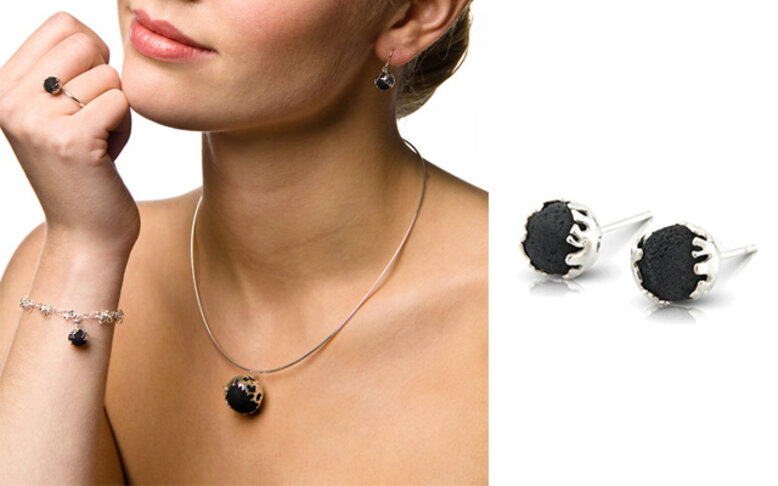 FOLD ring, SGD $162; FOLD armband, SGD $101; FOLD necklace (big), SGD $255; FOLD earrings (left); SGD $143; FOLD earrings (right), SGD $142
Take the whole world in your hands with the FOLD collection. Each trinket takes on the shape of the earth and is crafted from lava (yes, lava!) and moss. The collection's natural accents wrapped in silver give your style a cool edge that is elegant at the same time.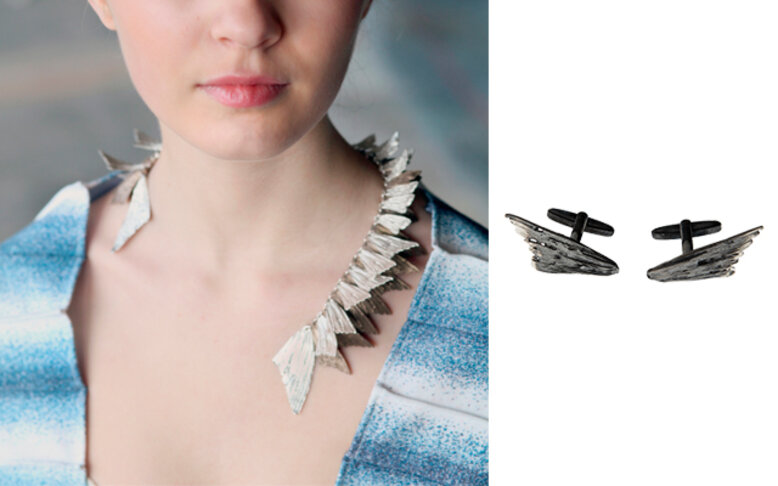 LAX necklace, price unknown; LAX cufflinks, SGD $180
Leave it to AURUM to take inspiration from the tail of the Icelandic fish and transform it into a romantic heart-shaped beauty. The stunning LAX collection is crafted with a textured yet polished finish that will add a serious punch to your ensemble.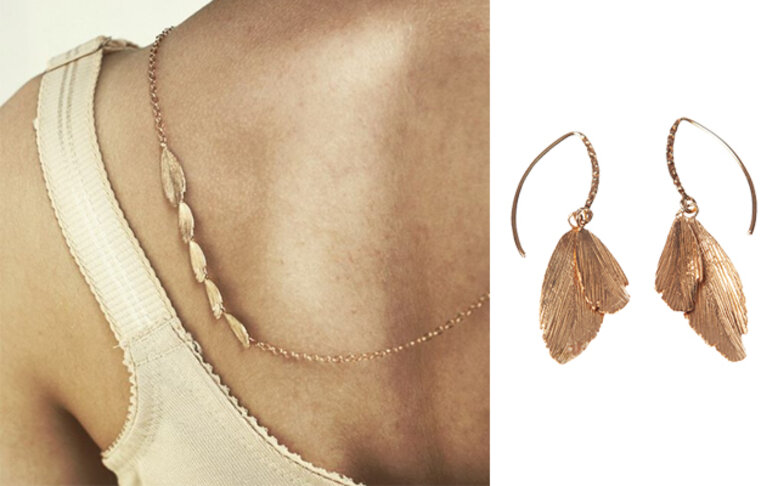 RAVEN necklace, price unknown; RAVEN earrings, SGD $189
Here's an effortless way to update your look: the RAVEN collection is sleek, modern, and soon to be your statement accessory. The majestic and enigmatic characteristics of the raven add depth to this subtle yet dominant collection. The RAVEN necklace, in particular, makes for a great layering piece.
--------------------------
Which is your favourite AURUM collection?
Click here to shop and join AURUM Jewellery's email newsletter to enjoy €10 off your first order!