For every holiday of the year, restaurants and cafes always come up with a limited edition batch of goodies to serve during those times. They are no ordinary goods, though, because they taste delicious
and
look festive!
So if you want to indulge a little bit, there's no better time to do it than in Christmas! The cozy feeling it brings, the celebrations, and more; doesn't it just make you want to eat to your heart's content?
To celebrate all the festivities and our appetite for any and all kinds of treats, we've scouted the region for that perfect holiday treat (that looks and tastes like one) and have come up with 4 yummy treats that will satisfy all your food cravings!
--------------------------
Velvet Fluffy Snowball from Atmosphere Bistro (SG)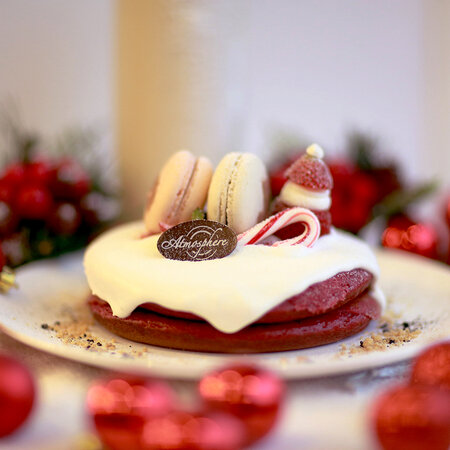 Ever since cupcakes propelled red velvet to stardom, it has shown no signs of slowing down. From cakes to chocolate, there are now numerous red velvet desserts and snacks, and this one from
Atmosphere Bistro
will not disappoint! Their Velvet Fluffy Snowball basically contains red velvet pancakes with a generous serving of rich cream cheese sauce. The red and white colours of this breakfast food, adorned with edible holiday decorations, just screams Christmas and will be perfect to eat for all meals during the season!
Caramel Apples from The Bad Apple (PH)

We love dessert, and when a dessert doubles up as a healthy snack, we're totally down for it! So if you want to munch on something sweet at the end of your hearty meal that has healthy aspects to it too, then these holiday dark chocolate and mint, and gingerbread cookie caramel apples from
The Bad Apple
are for you! From its decorations down to its flavours, these Christmas caramel apples are unlike any other and will easily satisfy your sweet tooth, while giving you a dose vitamins and nutrients too!
Sweet Potato Pie from The Kitchen Table (MY)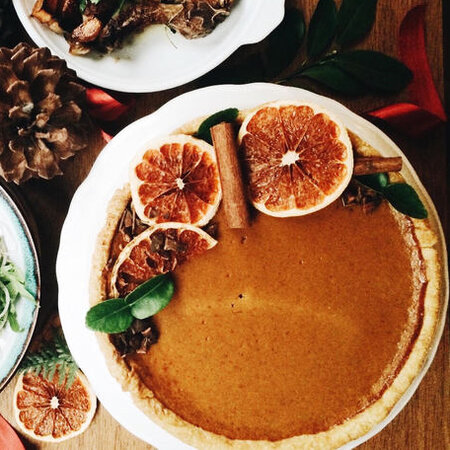 Another goodie that could double up as a healthy snack is this Sweet Potato Pie from
The Kitchen Table
! This oat-covered pastry doused in whipped cream will complete your holiday dinners with your friends and family. The grapefruit and peppermint leaves on top beautifully create a 'red-and-green' Christmas theme that emphasise the rich orange hue of the pie, making it look even more delicious and creamy.
Holiday Macarons from Chez Karine Bakery (PH)

Macarons have now become a must-have snack for any occasion because of how delicious they are, easy to eat, and their beautiful colours that brighten up any meal! So when you're craving for a light meringue cookie filled with cream in between, these holiday macarons from
Chez Karine Bakery
will curb your hunger! Coming in a variety of flavours such as Caramel Apple, Peppermint Snowflake, and Gingerbread Cream Cheese, these little rainbow cookies will inject a zing of holiday spirit to all your get togethers!
--------------------------
What treat are you excited to try? Share it with us in the comments below!