For every holiday of the year, restaurants and cafes always come up with a limited edition batch of goodies to serve during those times. They are no ordinary goods, though, because they taste delicious
and
look festive!
So if you want to indulge a little bit, there's no better time to do it than in Christmas! The cozy feeling it brings, the celebrations, and more; doesn't it just make you want to eat to your heart's content?
To celebrate all the festivities and our appetite for any and all kinds of treats, we've scouted the region for that perfect holiday treat (that looks and tastes like one) and have come up with 4 yummy treats that will satisfy all your food cravings!
--------------------------
Velvet Fluffy Snowball from Atmosphere Bistro (SG)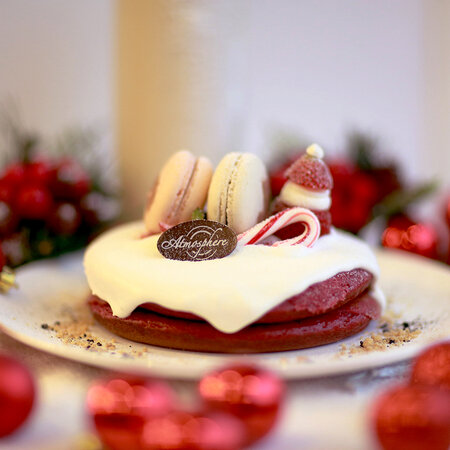 Ever since cupcakes propelled red velvet to stardom, it has shown no signs of slowing down. From cakes to chocolate, there are now numerous red velvet desserts and snacks, and this one from
Atmosphere Bistro
will not disappoint! Their Velvet Fluffy Snowball basically contains red velvet pancakes with a generous serving of rich cream cheese sauce. The red and white colours of this breakfast food, adorned with edible holiday decorations, just screams Christmas and will be perfect to eat for all meals during the season!