Wavy hair, long lashes, pink lipstick, and a timid yet feminine outfit are the makings of a Girl Next Door. It's a look many have come to love for its sweet and charming traits that have captured the hearts of many. So if you're looking to achieve that girl-next-door look, here are 4 outfit ideas to try!
--------------------------
Family Affair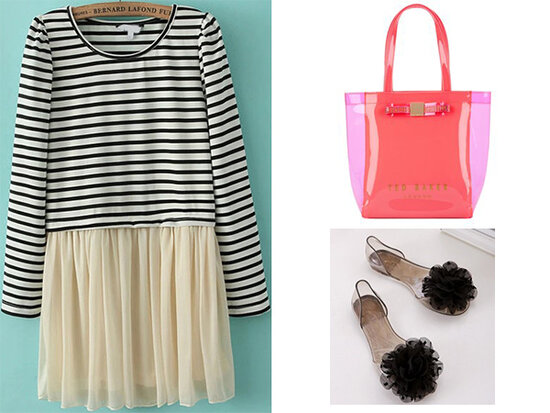 (Get The Look: Dress, Handbag, Flats)
Family affairs always involve food, babies, and a lot of relatives. You'll never know what they have in store for you. So ensure that you come prepared. For a Girl Next Door look for an event like this, it's best to put on a dainty dress such as this one from SheInside. To contrast the black and white palette, wear a bag for a pop colour such as this from House of Fraser and then balance the frock with these glassy pompom flats from CocoFashion.