Wavy hair, long lashes, pink lipstick, and a timid yet feminine outfit are the makings of a Girl Next Door. It's a look many have come to love for its sweet and charming traits that have captured the hearts of many. So if you're looking to achieve that girl-next-door look, here are 4 outfit ideas to try!
--------------------------
Family Affair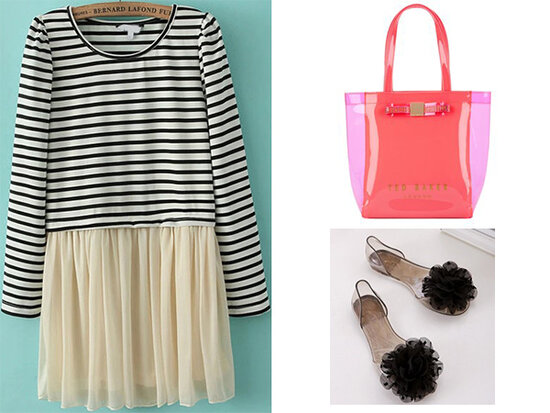 (Get The Look: Dress, Handbag, Flats)
Family affairs always involve food, babies, and a lot of relatives. You'll never know what they have in store for you. So ensure that you come prepared. For a Girl Next Door look for an event like this, it's best to put on a dainty dress such as this one from SheInside. To contrast the black and white palette, wear a bag for a pop colour such as this from House of Fraser and then balance the frock with these glassy pompom flats from CocoFashion.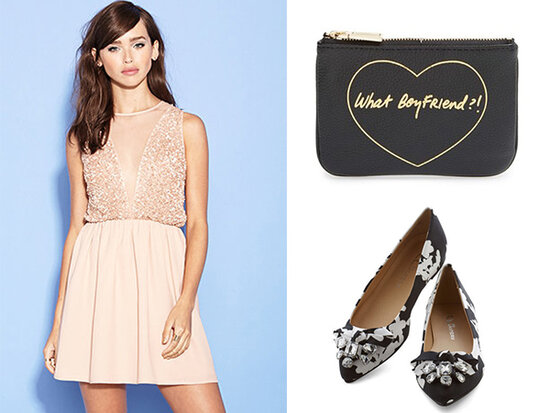 (Get The Look : Dress , Pouch, Flats)
A night out with your friends consists of dinner and maybe a little partying. The best Girl Next Door outfit for a fun night like this is one that sparkles and glitters! That's why this cute glitzy dress from Forever 21 and this gemstone flats from ModCloth is the perfect pair. Finish it off with this Nordstorm pouch to carry your lippies, phone, and cash while having a blast with your girlfriends.
Casual Date
(Get The Look: Dress, Sling Bag, Heels)
A simple date needs a charming, no-fail, Girl Next Door look such as this. It's romantic without going overboard-- that's what make this ensemble a winner. The Forever 21 lace dress exudes a feminine vibe with its salmon-coloured fabric while the YOOX sling bag and ModCloth kitten-heeled shoes keeps it all together without going overboard.
Shopping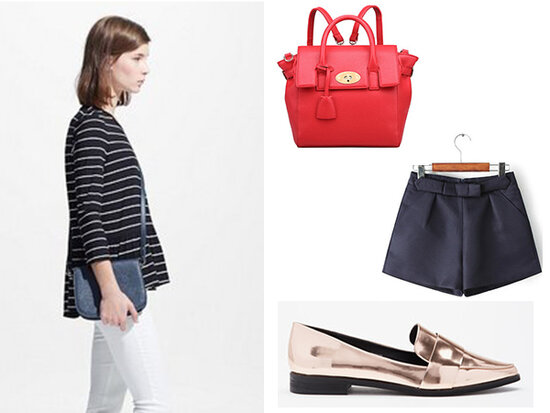 Get The Look : Top, Shorts, Backpack, Loafers)
Shopping is one of the most fulfilling things a girl can do, but it's also pretty tiring. You have to wear something comfortable and stylish while walking around the mall-- trying on shoes and clothes and looking around for new makeup, Girl Next Door looks like this one are perfect for that. Let comfort and fashion meet half way in this ruffled hem top from Mango, shorts from Romwe, backpack from ChicNova, and shine it out with these loafers from Forever 21.
Have other Girl Next Door ideas? Snap and share with our Fashion Community!
Click here here to see more of our Top Picks!