Gone are the days of sticking to one signature hairstyle. From side swept hair, to loose wavy curls, to sleek, straight hair, and to the ever popular Victoria's Secret Angel signature middle parting... there's an array of different hairstyles to pick from whenever you're heading out.
So if you're looking for easy hairstyles to help you #BeautyUp on your next girls' night out, here are 4 hairstyle ideas to try:
--------------------------

Side Swept
There is something extremely alluring and sexy about long, side swept hair that's polished off with soft waves. Re-create this look by curling chunky pieces of your hair with a 2-inch curling wand and setting a deep side part by pinning one of the sides away from your face. Finish it off with hair spray to hold the soft curls.
Big Waves
Soft, big waves are the way to go if you're looking to pull off an easy-breezy look. After washing your hair, add volumizing mousse to your roots and blow dry with your hair flipped down. Then, spritz your hair with salt spray and curl it with a 2-inch curling wand. Loosen up the curls with your fingers and keep the frizz away with a pump of serum through the ends.
Red Carpet Curls
For that polished look perfect for the red-carpet, tight curls loosely draped over your shoulders has been a tried and tested hairstyle sworn by many celebrities. To re-create the look, curl your hair with a 1-inch curling wand, focusing on directing the curls away from your face. Finish off with serum to combat frizz and to keep the curls shiny and bouncy.
Straight Down the Middle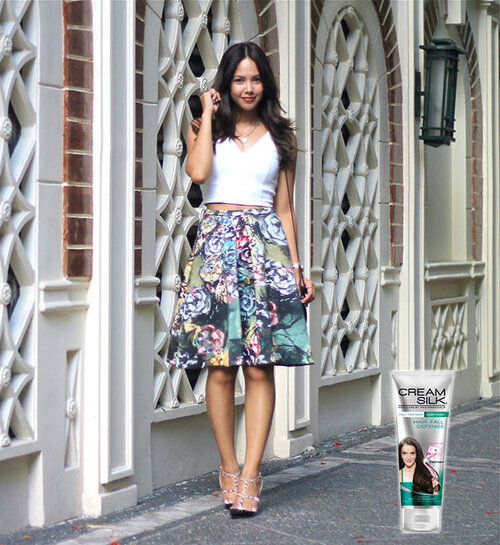 Here's a tip for those who have a penchant for always changing their hairstyle: switch up your parting as well. Alternating between a side and middle parting helps reduce breakage and hair loss. Best thing about rocking the middle parting: you can channel your inner Victoria's Secret Angel. To further strengthen your hair and protect it from hairstyling damage, you can also turn to Cream Silk's Hair Fall Defense Daily Treatment Conditioner. It makes hair softer and stronger by reinforcing weak areas and infusing flexibility to help prevent hair fall in just one wash.
So what's your go-to hairstyle to instantly

#BeautyUp

for your night out? Share it with us by uploading a photo to our Beauty Community!