(cover photo from abeeyootifulmess)
With the K-Pop wave hitting not only the region but also the entire world, the Korean makeup style has slowly become something sought after by most. After all, what's not to love? The trend emphasizes dewy skin, rosy cheeks, and softly tinted lips---creating a look that is soft and demure. From the popularization of top Korean beauty brands popping up all over the region, such as Etude House, Laneige, and TheFaceShop, it seems like K-makeup has become a mainstay in our every day beauty and make-up regimen.
So here are 4 Korean makeup trends you should definitely give a go:

--------------------------
Fresh, Dewy Skin

(photo from rinicesillia)
With their preference for a dewy base, the key to perfecting Korean makeup is good skin. Much like the no-makeup makeup trend, I would say that this is its I-naturally-woke-up-well-rested cousin. The face is prepped and primed to look fresh and plump with a bit of the skin's natural texture peeking through (sans the pores, of course).
If you're already blessed with good skin, all you really need is a good pore minimizing primer and a quick dusting of mineral powder. For those who want more coverage, go for a BB cream, CC cream, or an Air Cushion. They provide extra light-weight coverage while still keeping your skin looking natural and glowy (plus point: they have the added benefit of SPF!).
Gradient Lips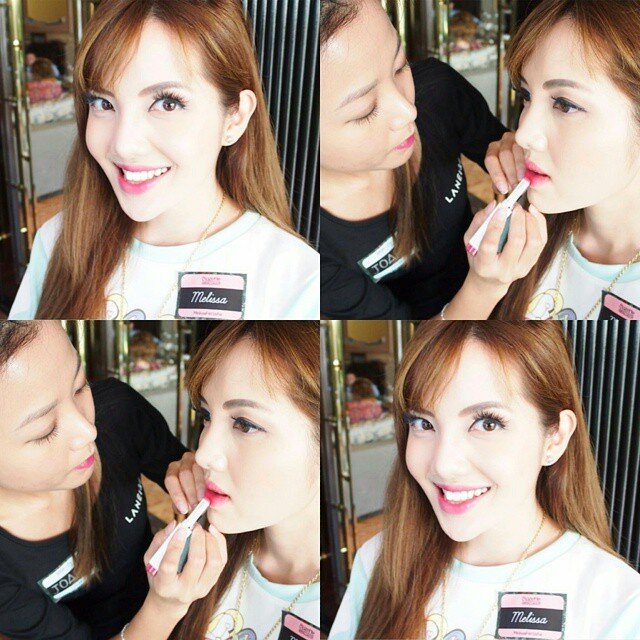 (photo from MelissaFerosha)
You know that thing that happens to your lips when you've had too many cherry popsicles or orange lollipops? This is what the trend seems to be all about. Instead of an all-over lip colour, this gradient trend concentrates most of the colour at the inner middle portion of your lip and fades out. There's quite a learning curve when it comes to mastering this trend as it's so easy to end up looking like you have chapped, bleeding lips as opposed to a soft gradient effect that gives your lips a little boost in the plump department.
Start by applying a matte lip-colour all over your lips in the shade that is at least two-tones lighter than your natural lip colour. Then, apply a dollop of bright red lip tint in the inner middle portion of your bottom lip and blend it out with your fingers. Add more tint until you've achieve your desired colour.
Orange Blush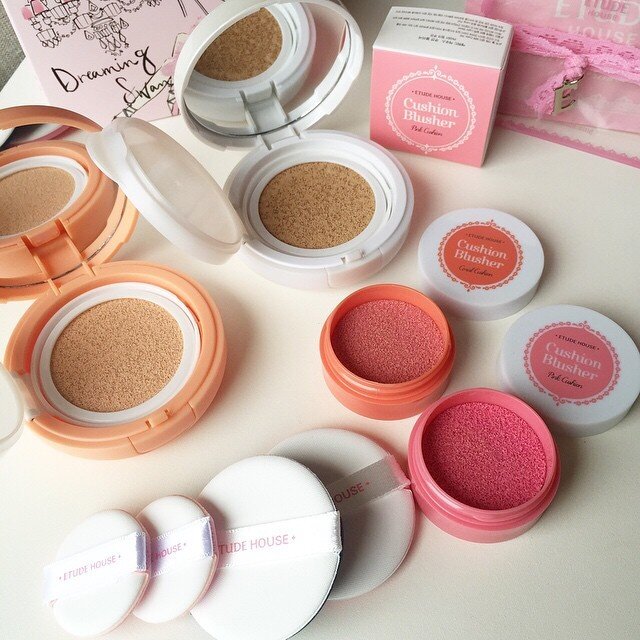 (photo from Rachelxooo)
Unlike the summer-bronze makeup trend that emphasizes a bronzed glow with contoured cheekbones, Korean makeup leans towards a peachy orange blush applied in a soft oval atop the apples of the cheeks. This placement of the blush gives the face a naturally flushed effect, while the soft orange tone grants a sweet, feminine glow to the look.
To create this look, pick a blush that will work well with your skin type. A liquid tint has the longest wear time and is suitable for most skin types. A cream tint is great for those with dry skin as it not only adds colour but also gives your face an added glow. A powder blush is great for those with combination/oily skin. Whichever you choose, pick a shade in the orange family (peach, coral...etc) and concentrate most of the colour at the apples of your cheeks, sweeping your brush in a soft, round motion.
Softly Winged Eyeliner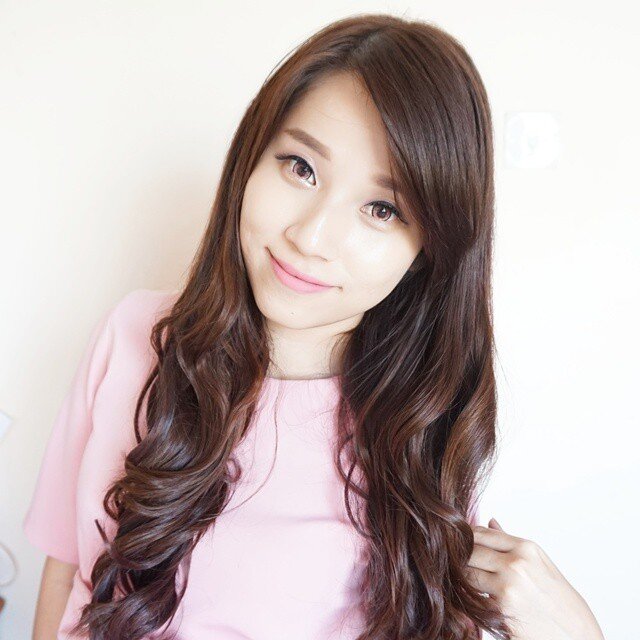 (photo from rinicesillia)
When you want big, round eyes, there's no better technique than the Korean-style softly winged eyeliner. However, unlike the bold cat-eye which is dependant on precision and a jet-black liquid liner, this soft winged liner is created using a mix of eyeshadow shading and smudged gel eyeliner.
Start by placing dark blue or grey shadow along your upper lid, being careful not to extend it past the crease. Wing the shadow up and out as you reach the end. Do the same for your lower lash-line, creating a little V-shape at the outer ends of your eyes. Next, line your upper lid and bottom lash-line with gel liner, and before it dries, smudge it out with a thin eyeshadow brush. Finish off the look by adding a pale, shimmery shadow along the inner half of your eyes to make them appear brighter and more wide-awake.
So what's your favourite Korean makeup trend, Clozetters?
Snap a photo and share it with our Beauty Community!