We may not get Fall/Winter here in Southeast Asia, but it is starting to get a little bit cooler compared to the past few months. So yes, sweater weather is finally making its way into the region! But that doesn't mean you have to throw away your style to keep warm and comfy. All you need are cool pieces, layering, and a bit of colour coordination for a chic and cool outfit!
Here are 4 styling ideas to sport that cool, sweater-weather vibe this season with our Fall/Winter finds from Bershka!
--------------------------

Jeans + Tee + Jacket + Sneakers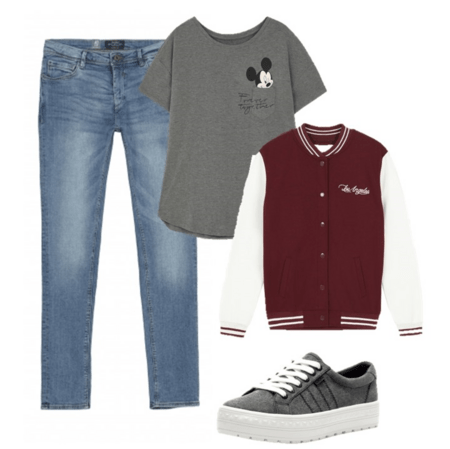 This combination is the most basic casual outfit idea ever, but if you wear it with a varsity jacket, it adds a cool back-to-school feel to your OOTD. Make sure you wear the classic skinny jeans instead of something loose and baggy so it's feminine and flattering to your body.