We may not get Fall/Winter here in Southeast Asia, but it is starting to get a little bit cooler compared to the past few months. So yes, sweater weather is finally making its way into the region! But that doesn't mean you have to throw away your style to keep warm and comfy. All you need are cool pieces, layering, and a bit of colour coordination for a chic and cool outfit!
Here are 4 styling ideas to sport that cool, sweater-weather vibe this season with our Fall/Winter finds from Bershka!
--------------------------

Jeans + Tee + Jacket + Sneakers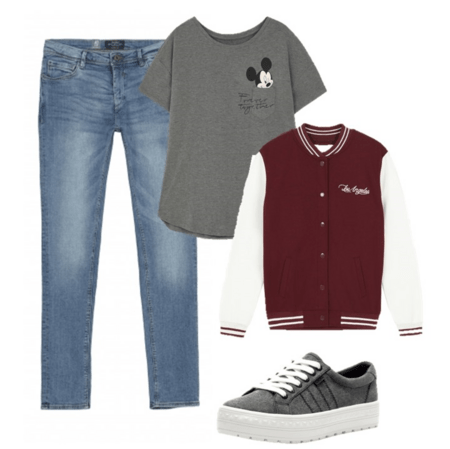 This combination is the most basic casual outfit idea ever, but if you wear it with a varsity jacket, it adds a cool back-to-school feel to your OOTD. Make sure you wear the classic skinny jeans instead of something loose and baggy so it's feminine and flattering to your body.
Jumper Dresss + Plaid Polo + Plaid Scarf + Sneakers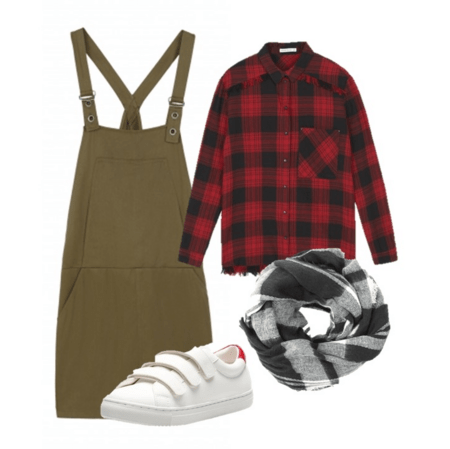 This jumper dress (and basically everything else) is from Bershka's Back-to-school collection and it was love at first sight. This kind of dress spells young and casual at its best and you can layer it with anything! Since the cold season is here, the classic plaid polo is the perfect match for the jumper dress, and we added a plaid scarf for a print on print (or plaid on plaid) action.
Sweater + Plaid Scarf + Jeans + Sneakers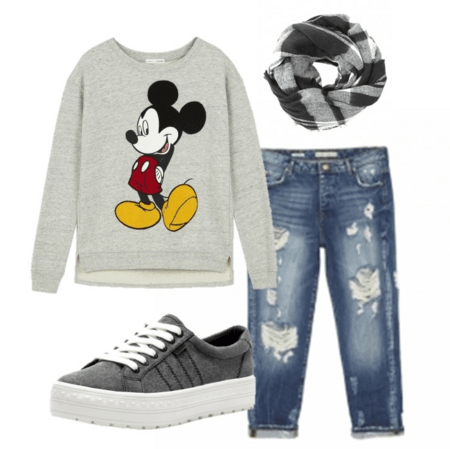 We love Bershka's fresh take on denim this fall, that's why this pair of ripped boyfriend jeans is the highlight of this look. You can easily glam this pair up with heels and a sleek top or polo, but why do that when you have an equally cute and chic Mickey Mouse sweater? Wrap a plaid scarf for an added urban vibe and you're good to go!
Striped Top + Camou Pants + Sling Bag + Sneakers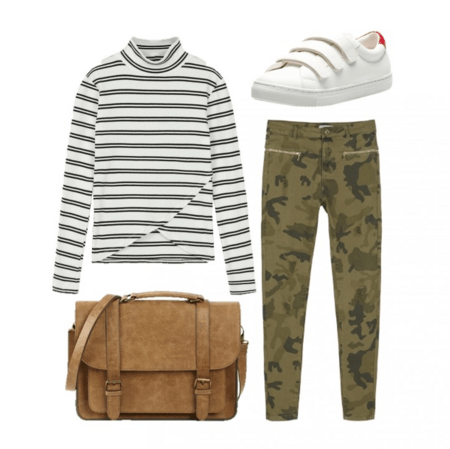 For a more a fashion-forward look this season, combine two clashing yet classic pieces such as this striped top and fitted camou pants from Bershka. Break the print on print combination with a sling satchel bag and white sneakers to achieve balance. They key is to work with neutral shades or pieces that fall on the same colour palette. If you always have that in mind, you're bound to set a trend everyone will notice!
Which look was your favourite? Let us know in the comments below!