Every year, Pantone announces its highly awaited Colour Of The Year, and for 2017, it's
Greenery
. After the numerous highs and lows of last year, it's only fitting that a bright and zesty shade, which symbolises the reinvention and reinvigoration of the spirit – a fresh hue that not only stands for nature but symbolises a rebirth as well – be made the "it" colour for everyone to draw inspiration from for the rest of the year.
If you're wondering how to wear the colour all year, because Greenery looks more like a spring shade, don't worry. Ahead we listed down the versatile and stylish ways you can wear the 2017 Pantone Colour of the Year, as well as other tones of green, without transforming into a field of grass on a warm summer day.
--------------------------
Wear it in a minimalist way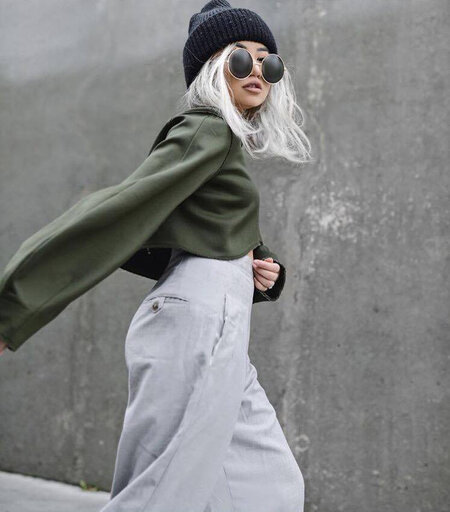 (Photo from: @thegreylayers)
If you thought that there wouldn't be a neutral version of green, well, you thought wrong. This khaki shade is the perfect hue to incorporate into your style if you like a more minimalist approach to clothes, allowing you to be right on trend without sacrificing your personal aesthetic and colour scheme.