On special events, a casual-dressy look won't just cut it. You have to step your game up to look edgier than the rest. This is where haute looks come in handy. In French, "Haute" means "high" and is commonly associated with the word "Couture" which means "fashion". Thus, if you plan to go haute couture, you must be ready to step in the world of High Fashion.
Here are 4 useful tips on how to make your look Haute-ready!
--------------------------
Eye-Catching Add-ons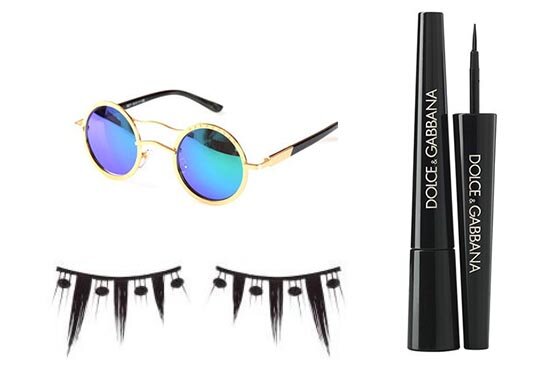 (Get The Items Here: False Eyelashes, Sunglasses, Eyeliner)
Bringing the haute couture vibe on the red carpet means you need to work your look from head-to-toe. You can bring vintage reflective sunglasses such as this one from Chicnova or bat Mini Black Crystal False Eyelashes from Shu Uemura. If those aren't enough, you can always bring your cat-liner game up with Dolce and Gabanna's Beauty Intense Liquid Eyeliner in Peacock 5.