On special events, a casual-dressy look won't just cut it. You have to step your game up to look edgier than the rest. This is where haute looks come in handy. In French, "Haute" means "high" and is commonly associated with the word "Couture" which means "fashion". Thus, if you plan to go haute couture, you must be ready to step in the world of High Fashion.
Here are 4 useful tips on how to make your look Haute-ready!
--------------------------
Eye-Catching Add-ons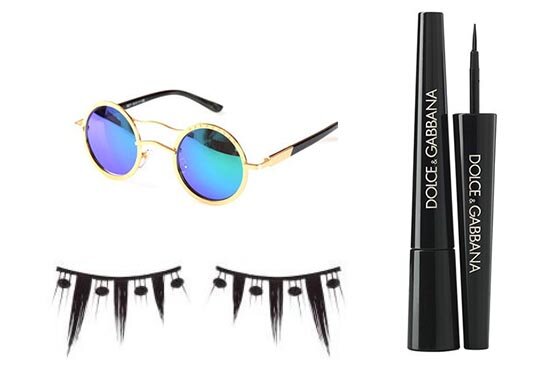 (Get The Items Here: False Eyelashes, Sunglasses, Eyeliner)
Bringing the haute couture vibe on the red carpet means you need to work your look from head-to-toe. You can bring vintage reflective sunglasses such as this one from Chicnova or bat Mini Black Crystal False Eyelashes from Shu Uemura. If those aren't enough, you can always bring your cat-liner game up with Dolce and Gabanna's Beauty Intense Liquid Eyeliner in Peacock 5.
Lustrous Lips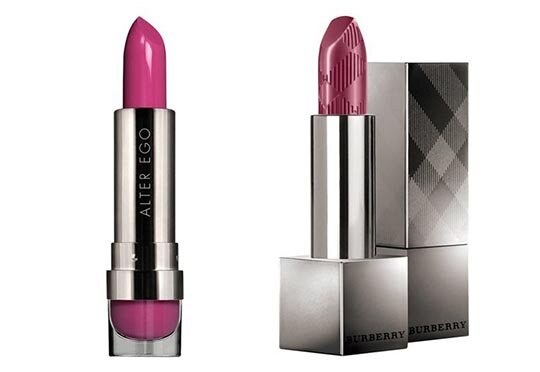 (Get the Items Here: LORAC Lipstick, Burberry Lipstick)
Your lips must also be in their tip-top shape. Sport the perfect pout with these lippes from LORAC Alter Ego lipstick in the shade Vixen, and Burberry Beauty Burberry Kisses lipstick in the shade Bright Plum. Forget Red lips for a moment and go for a rarely-used shade of purple for a beauty risk worth the attention.
Fabulous Claws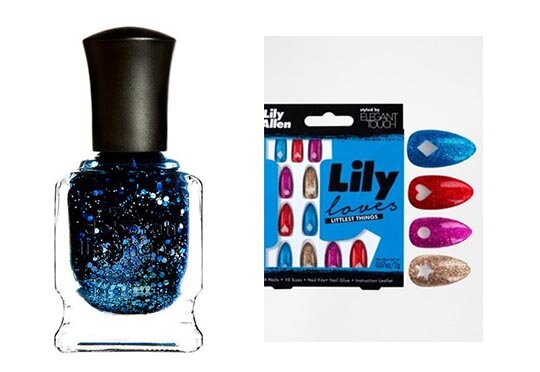 (Get The Items Here: Nail Polish, Nail Set)
Of course, you mustn't forget your nails because you certainly can't go to a haute event with naked and undone paws. Try Deborah Lippmann's Glitter Nail Color called Lady Sings The Blues for classic, jazz-inspired claws. You can also go all out with Elegant Touch's Lily Allen Littlest Things nail set. Its pointed tips and glitter finish channel a couture vibe unlike regularly-shaped nails.
Dress-To-Kill Shoes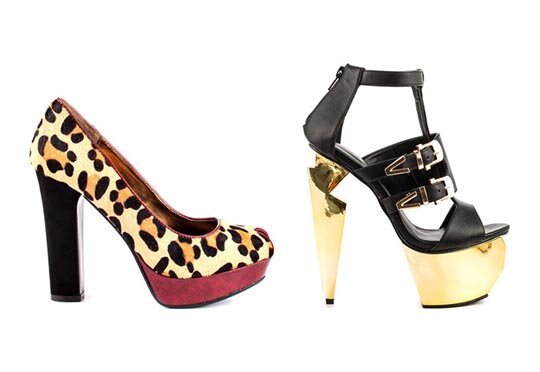 (Get The Look Here: Peep Toe Heels, Faux Leather Sandals)
Assuming that you've already figured-out your killer look, finish it off with these shoes. Remember, shoes can make or break your look, so best if you wear a pair that really speaks to you haute couture roots. Fergie's Maiden Quatro Leopard can make you feel like you're in the wild--in a strikingly stylish ensemble. This heeled sandals from Privileged called Montana Black makes you look fierce and edgy in an instant.
What's your go-to haute couture look?
Share your haute looks with our fashion community today!