Along with the excitement that comes with the anticipation of your long-overdue vacation getaway is the self-induced stress of deciding what to pack into your luggage as the day draws near. The stress and resulting panic is perfectly understandable though because we all want to look flawless and fabulous in our vacation photos so we don't look back and be all "What was I thinking?"
So we're cutting through the stress for you and have put together a few tips on how to easily #BeautyUp your travel style.
--------------------------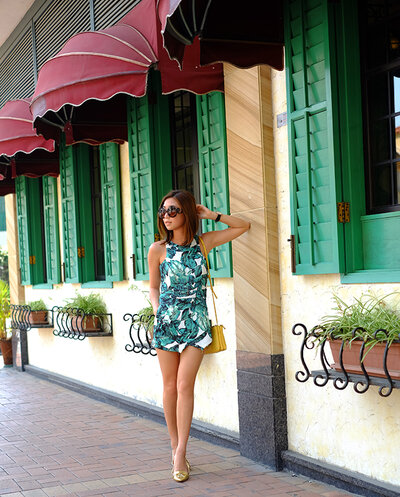 Hitting up a museum, a zoo, and the mall all in one day? No problem!
Pack clothes that are comfortable to move around in no matter your itinerary.
Much like this floral skort dress paired with flats. It's a look that is both comfy and fashionable at the same time. Plus point: such outfits don't take up much space in your luggage. Just roll and pack!
Tip #2: Fashionable Sunnies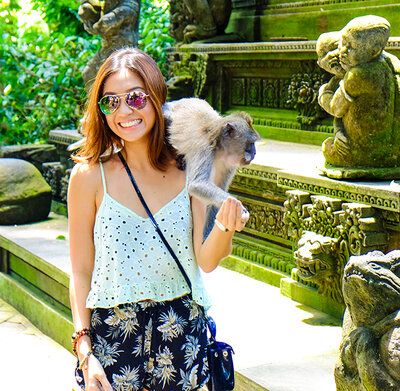 Travel usually means having to forgo sleep, even if you may just be travelling within the same time zone. And we all know that when you're sleep-deprived, you should somewhat expect tired eyes and dark circles--definitely not a great look for photos. So do yourself a favour and slip on a pair of sunnies. That way, no one will ever know that you've only gotten 2 hours of sleep.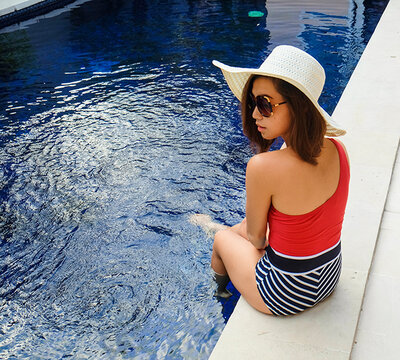 Planning a relaxing day at the pool or by the beach? Then don't forget to bring along a wide-brimmed hat to protect your skin and hair from harmful UV rays. It's one of those must-have items that not only prevents those terribly painful post-vacation sunburns but also keeps you looking chic in photos. Think: celebrity by the pool.
Tip #4: Control The Damage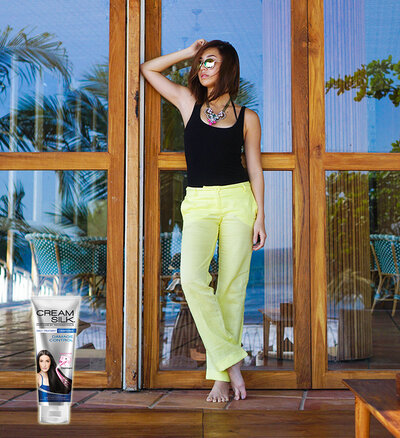 When you're on holiday, fussing with your hair should be the least of your worries. Besides, why take time away from another jaunt to the mall or a quick dip in the pool with a fussy hair care routine. So keep things simple with Cream Silk's Damage Control Daily Treatment Conditioner. It makes hair less prone to damage by intensively repairing affected areas while protecting hair from heat, styling, and the environment in just one wash. Definitely a go-to product for quick and easy damage control while on-the-go!
So how you do #BeautyUp your Travel Style? Share it with us by uploading a photo to our Fashion Community!