Along with the excitement that comes with the anticipation of your long-overdue vacation getaway is the self-induced stress of deciding what to pack into your luggage as the day draws near. The stress and resulting panic is perfectly understandable though because we all want to look flawless and fabulous in our vacation photos so we don't look back and be all "What was I thinking?"
So we're cutting through the stress for you and have put together a few tips on how to easily #BeautyUp your travel style.
--------------------------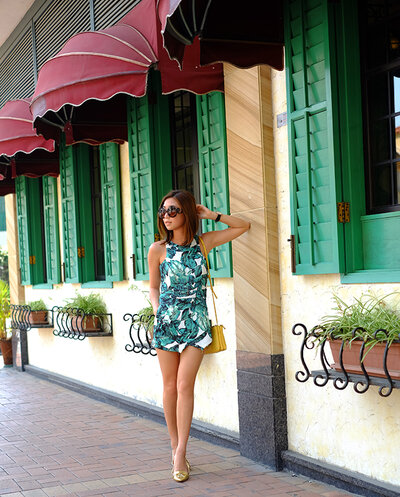 Hitting up a museum, a zoo, and the mall all in one day? No problem!
Pack clothes that are comfortable to move around in no matter your itinerary.
Much like this floral skort dress paired with flats. It's a look that is both comfy and fashionable at the same time. Plus point: such outfits don't take up much space in your luggage. Just roll and pack!