(cover photo from CocoMercy)

Accessories are underrated, but the truth is, it's as important as your clothing, shoes, and bag. It can make or break your outfit as it determines how cohesive your look is. You can either let it camouflage in your clothes or make it stand-out, creating an exceptional look that turns heads wherever you go.
With that said, here are 4 ways on how you can make your look pop by blinging it up with these accessories!
--------------------------

Choose Earcuffs or Earchains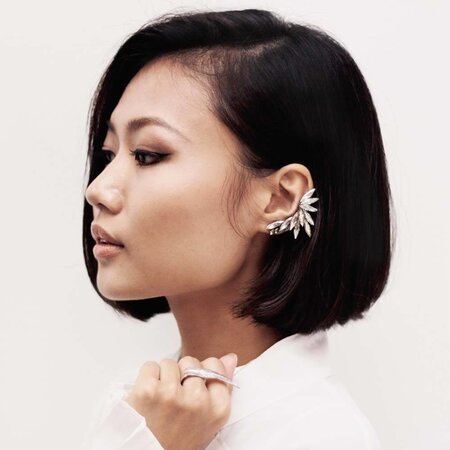 (photo from CocoMercy)
Earrings are classy and elegant but sometimes they don't really stand out. If you're stuck with this look, don't fret! You can choose something still as chic as a pair of diamond or pearl earrings like this earcuff piece. As worn by Clozette Ambassador CocoMercy, the earcuff makes the look edgy without going beyond the "chic" border.