(cover photo from imkimsantiago)

At the recent
Cream Silk
event we attended, we got to learn from four beauty experts how you can cut your beauty routine in half without sacrificing the quality of the finished look. Beauty editor
Agoo Bengzon
, MEGA magazine Editor-In-Chief
Peewee Reyes-Isidro
, Happy Skin co-founder
Rissa Mananquil-Trillo
, and celebrity hairstylist
Raymond Santiago
were all there to give us tips and tricks on how to turn our good looks, into great ones!
We all know how time is precious when getting ready. Most days, we usually just throw on our go-to looks and rush out the door! And since we're always in a rush, we need clothes and beauty products that can be used in more than one way. So if you're like us busy bees, or you just want to learn how to create an amazing look with little time, here are 4 ways you can do to double up your beauty!
--------------------------
Use a lip and cheek tint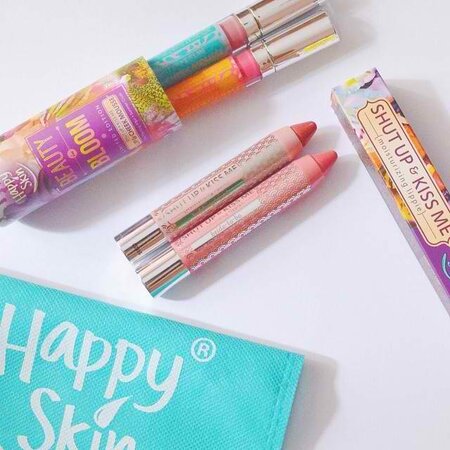 (photo from beautychapter)
Nothing says "healthy" than flushed cheeks and rosy lips! So instead of using 3 products — a blush, a lipstick, and a makeup brush to blend — take a lip and cheek tint like Happy Skin's Lip & Cheek Mousse, dab it over your cheeks and lips, and blend with your own fingers! The warmth of your fingers will seamlessly spread and even out the colour for a natural and long-lasting finish!
Treat and condition your hair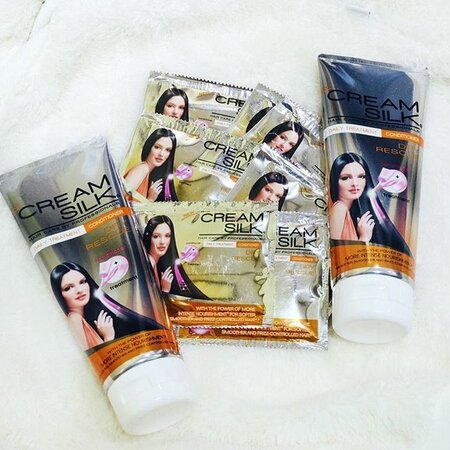 (photo from RochelleAbella)
Does straightening or curling your hair in the morning take up a lot of your time? And worse, does it damage it? To save time on your hair styling, just go natural and let your natural tresses shine through! Get that healthy, voluminous, and shiny crown we all want by using a 2-in-1 conditioner such as Cream Silk's Daily Treatment Conditioner, which will rescue dry and damaged hair, and bring life back into it — allowing you to cut your hair styling (and in effect, your beauty routine) in half!
Use a versatile accessory

(photo from cristinadecena)
Accessories can always accentuate any look when worn the right way. Simple ones are usually the best because they never overwhelm an outfit, but at the same time they make it pop more. So to bring your next OOTD to the next level, take a skinny scarf and use it as a necklace, or a belt, or as a scarf! It will softly add dimension and colour to your outfit without making it look heavy or "too much".
Invest in your brows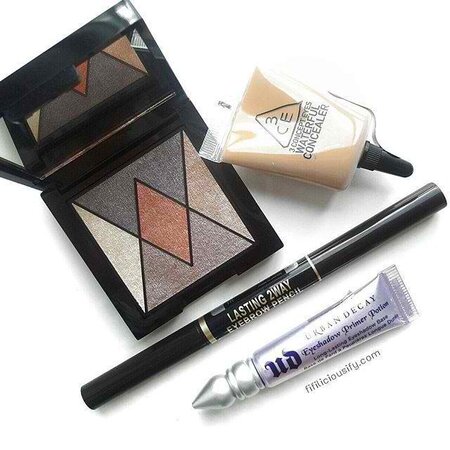 (photo from fifiliciousify)
While our hair is the true "face-framer," brows come in second. And what better way to get brows on fleek than to use a lasting pencil and powder duo! The K-Palette Lasting 2-Way Eyebrow has a skinny pencil on one side to gently fill in your brows, while the other has a powder to set them in place and make them fuller! Full, neatly groomed brows will always make us look polished and sophisticated with minimal effort!
--------------------------
How do you double up your beauty? Tell us in the comments below!