This feature was contributed by the people behind Between App a private app for two people in a committed relationship. Download it HERE.

If you step onto the train or walk into a restaurant, it's not an uncommon sight to see the people around you staring at their phones and typing away. In today's world, it's evident that people are getting increasingly reliant on technology in their daily routine. As such, when you meet a close friend or turn up at gatherings, it's often encouraged that you leave your mobile gadgets aside and focus on physical interactions instead.
The same goes for couples – Quality time is spent mostly when technology is out of the picture. It can be as simple as a heart-to-heart conversation without interruptions from your phone or laptop. Then again, after all those quality time spent in real life, ultimately, we still have to rely on our phones for communication with our partner. So, the question is, how can we make use of technology to benefit our relationship instead?
--------------------------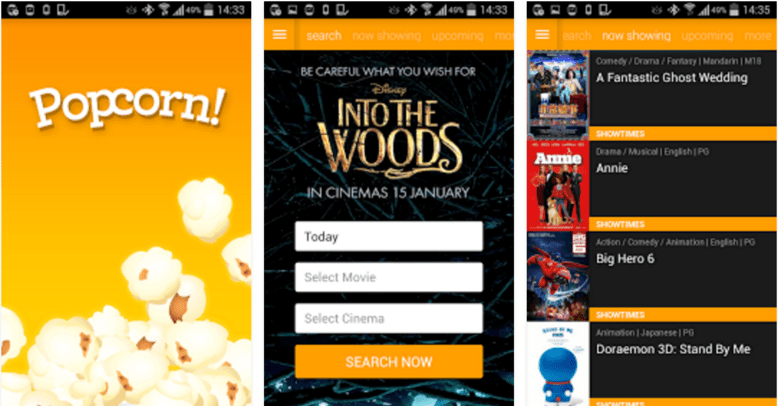 When you run out of date ideas, catching a movie together never goes wrong. Popcorn is a movie app in Singapore that allows you to conveniently find the latest movie showtimes and information at your favourite cinemas, covering the major theatres in Singapore. You are also able to make a booking through the app itself. It definitely comes in handy when you feel like catching a show with your partner. Check and book in advance if you haven't made plans for the night (and maybe avoid a tiff from missing a show timing!)
2. Spotify - to tune in the romance

It's not an app for couples, but who says you can't make use of music to spice up your relationship? Spotify is a music app which allows you to access a world of music. You can listen to artists and albums, or create your own playlist of your favourite songs. Right, playlists – that's where you can use a little creativity here. Share your playlist conveniently with your partner, provided that he or she has a Spotify account too. Now, you can listen to the kind of music that your partner likes and perhaps understand each other better through music.
3. Between - for a private space together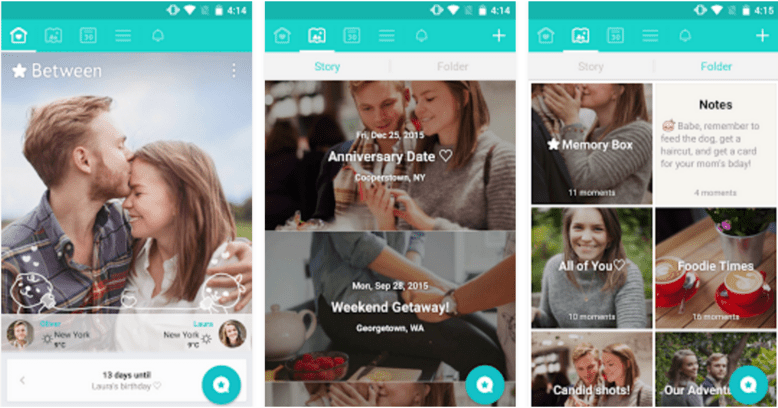 It's all about uninterrupted communication when you are with your partner. If you're together with him or her physically, try not to get distracted by your phones. But, what if if both of you are too busy to meet physically? That's when Between comes in – the couple messaging app allows you to find some time for just the both of you, as you chat and share moments with each other. As the app only functions between two people in a relationship, it will be less likely for you to get distracted by other chats. Apps like Between can help to achieve the privacy both of you need in today's digital space. You can also create events and reminders on a shared calendar!
4. Djenee - for making special wishes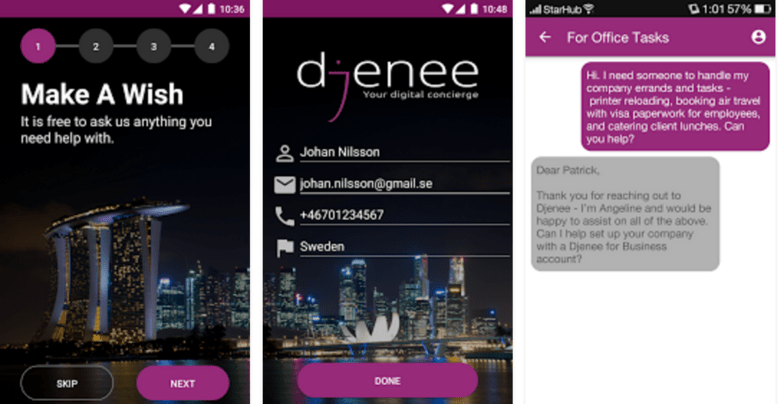 It's another several hours to meeting your partner for an important celebration, and you're so swamped with work that you forget to buy her favourite flowers. It's almost impossible for you to get the bouquet of blue roses in time as you can't find time to step out of the office. So, what do you do? That's when personal concierge services such as Djenee (reads like "genie) come in as the perfect solution to your problem – They fulfill your request in convenient steps. Submit your request, wait for them to reply with an offer, make payment, sit back and witness your wish come true. They handle all types of requests for everyone – but we think that couples are definitely one of the groups that can benefit from their service.
5. Gaze – for two afar to come together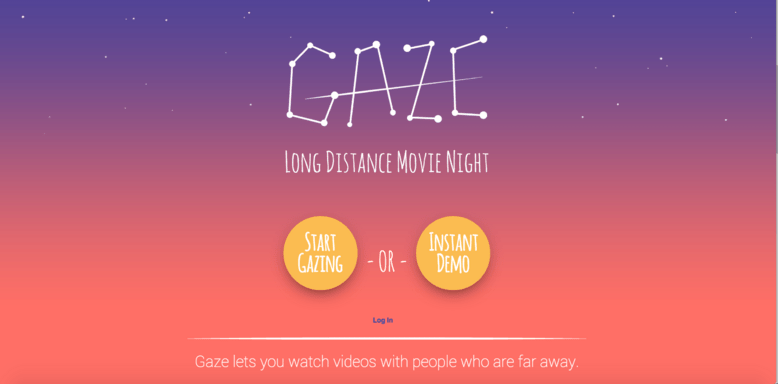 Well, lastly, if you happen to be in a long-distance relationship, here's something that might intrigue you. Gaze is not an app, but a website that allows you and your partner to watch the same video in synchronization, see each other and chat at the same time. It can be a video from Youtube, or a video you store locally in your folders. Gaze believes that being able to watch something together creates a low-pressure environment which is a great way to ease yourself into a natural conversation and share an experience together. You might not be able to meet your partner physically, but nothing should stop the both of you from trying to watch a show together if you feel like!
--------------------------
Between, the best relationship app for couples
Between is a private app for two people in a committed relationship. Store and share your photos, important dates, and chat only with each other.

Get your special space for two HERE.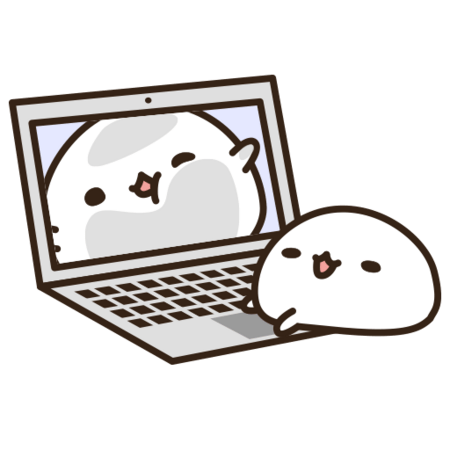 When Love Meets Tech