(cover photo from @vitacocococonutoil)

As a beauty junkie, I am constantly on the lookout for things to add to my health and beauty routines. Lately, I've noticed that coconut oil related products have started to pop up in increasing numbers on the shelves of health and lifestyle stores. There also have been numerous articles touting this oil as the next secret ingredient in both the kitchen and health and beauty routines. So when I was invited to attend Vita Coco's media invite last week, I jumped at the chance to discover their Coconut Oil products.
Vita Coco's coconut oil is USDA organic certified, completely unprocessed, and cold pressed. It also has the added bonus of having a revitalising tropical scent, which was a blessing when I tested it extensively as part of my beauty regime. I am glad to say that it has resulted in my skin being well hydrated, as well as being great for the hair as well.
So if you want to know how to incorporate coconut oil in your beauty routine, here are 5 ways to do so!
--------------------------
Use it as a makeup remover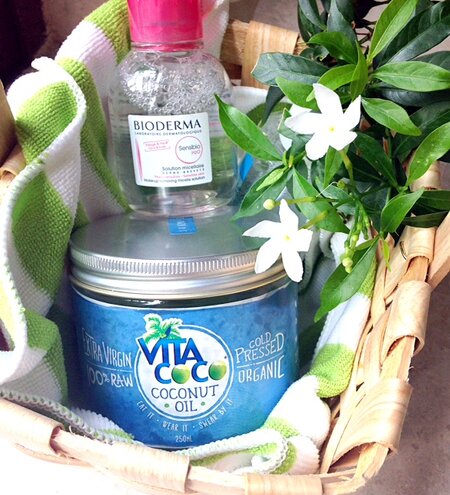 It does sound a little counter intuitive, but coconut oil does a great job at dissolving sun block and makeup at the end of the day. Warming the coconut oil in your hands and massaging it into the skin with a circular motion aids in the removal of makeup. After wiping away the makeup with tissue or a damp cotton pad, a few drops of micellar water to a cotton pad will remove residual oil. Follow up with a mild foaming wash and it will surprise you how soft and hydrated your skin will feel.
A gentle face and body moisturiser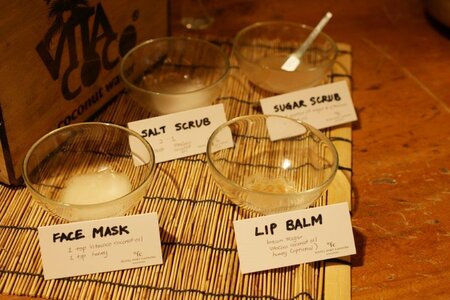 Coconut oil aids in trapping moisture to the skin. In addition, its natural antioxidant and fatty acid properties make it a great skin moisturiser either by itself, or mixed with honey to make an extremely hydrating mask. Alternatively, mix it with sugar for a gentle sugar scrub to exfoliate and moisturise your face and body.
Use it to repair damaged hair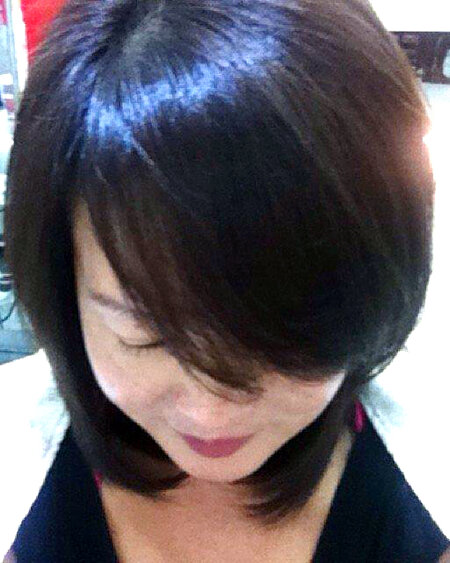 Rich in lauric acid and protein, coconut oil is able to penetrate hair shaft to repair damaged hair. So apply a small amount to your hair, comb it through, and leave it to soak for at least an hour---or overnight for better results. Then wash it off with shampoo. You'll notice that your hair will become noticeably smoother, softer, and more manageable.
For added shine to your hair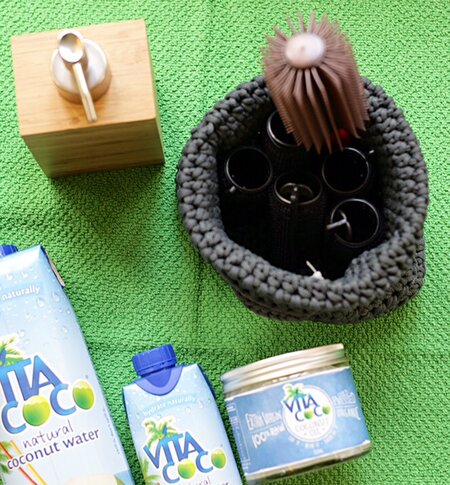 A dab of coconut oil to the tips of your hair can add shine and vibrancy to your hair. However, don't be overzealous. Add too much and your hair can appear greasy.
A great alternative to Cuticle Oil
Before applying hand cream, rub a touch of coconut oil on your hands and cuticles to lock-in moisture. At night, give your feet some well earned TLC by massaging the oil into cuticles and calluses before applying lotion. Remember to cover your feet with socks to prevent your sheets from getting oil slicks.
--------------------------
The 250ml Vita Coco Coconut Oil jar retails at SGD $20 and is available at all major supermarkets and speciality stores in Singapore from November 2015 onwards.

For the full list of its health and beauty benefits, with easy to use recipes—visit
www.vitacoco.com.sg