Experiencing a heartbreak is perhaps one of the most poignant moments that people go through in life. It is a difficult time to bear and may even take months or weeks to get over. But on the other hand, heartbreaks are also the perfect time for reflection and self-discovery. Without the distraction of another person's affection (or even our search for their constant approval), we get to "see situations with a silver lining" and focus on the person that truly matters at the moment and always — ourselves.
So as difficult as it may sound, we should consider this time of our lives as the perfect moment to focus on and treat ourselves. This is the perfect time to indulge in a little "me time" and remember that in this difficult moment, the best person to truly turn our attention on is looking right back at the mirror. Ready for a change? Consider doing these beauty rituals after your breakup to help you feel like yourself again.

Get a bob

For many, Dua Lipa's IDGAF is the anthem of women who have been ignored, set aside and basically got their hearts broken. Now there's another reason why the women should admire this artist — her blunt bob haircut.

If you want to try something new with your newfound freedom then say goodbye to your long locks and try a new power hairstyle. Book a time in the salon and give your hair some much-needed treatment, hair colour and snip away all the bad vibes via a fresh new style. Bobs are very "in" at the moment and nothing truly says "IDGAF" than a beautiful and liberating short haircut.
Wax in, wax out

Get rid of all the bad vibes... including unwanted hair. Give yourself a smooth makeover in your favourite waxing salon. No time to visit one? Do waxing day at home and put down that tub of ice cream for once. Veet has always been a reliable waxing partner so perhaps now is the best time to try out the Veet Easy-Gelwax Cold Wax Strips for sensitive skin. After all, nothing spells "independent woman" better than silky legs.


Go for a facial
Have you seen those bags lately? The ones under your eyes? Say goodbye to crying and start working on the glow of your skin once again. Going for facials is a relaxing and sure way of forgetting our pains (even temporarily). The plus side? We get beautiful skin right after.
Find your inner glow and try out the newest facial treatments in town. Treat yourself to a day at Elizabeth Arden boutique in ION Orchard for a Red Door Experience. The boutique's skin treatment, which was first offered in New York, offers customized treatments that would fit your skin type. At the end of the session, you get to go home fully made up and ready to "paint the town red."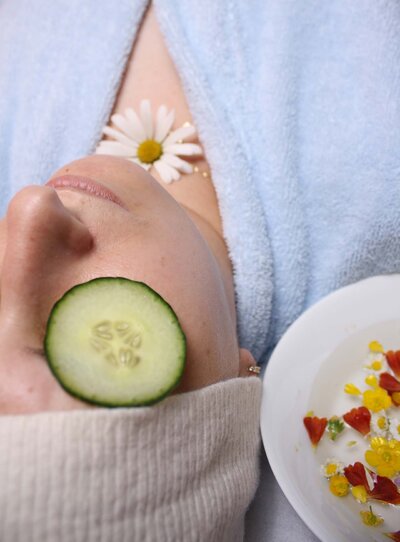 Try a new workout regimen
It's not exactly a beauty treatment, but there's nothing quite like endorphins to give you a pep in your step. Turn your aggression frustration into something worthwhile such as a new work out to help your body, mind and soul once more get in sync. Working out releases endorphins which basically interact with the receptors in your brain and reduce your perception of pain — something you probably need at the moment.
Try vigorous new workouts like Muay Thai, Power Cycling or
Barre
, or perhaps something soothing like Yoga.




Makeup therapy
Yes, makeup can be soothing and therapeutic. Scour the aisles of beauty stores and you might just find your new partner (in the beauty department, that is). See this as a time to explore and just enjoy. So have fun experimenting on looks!