Those who need to wear eyeglasses know that it is so important to pick a style that complements not just face shapes but also personalities. This is why we put a premium on quality and design. The optical glasses from Bolon Eyewear make it easy for us to choose one that fits us perfectly — both in the physical and the style aspects — especially since they value individuality.

Another way we can let our personalities shine is through makeup. And while it may seem like a challenge to wear a made-up face when you have eyeglasses on, there are tried-and-tested combinations of styles and colours that you know will always work. Here are five makeup artist-approved ways to pair your glasses with your lipstick.


Pair red lips to cat-eye glasses




Cat-eye frames give off retro vibes. The '50s were big on pointed tip frames. Another thing the '50s were big on was red lipstick. Makeup artist
Armand Beasley
says take your lens as a cue and go full retro. This modern take on a cat-eye frame is perfect for a new vintage vibe.
Pair bright lips to bold frames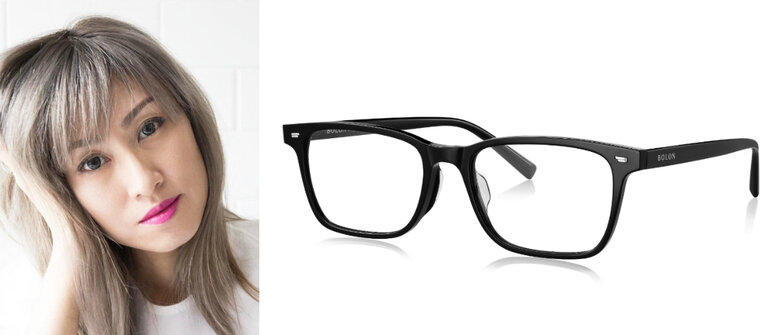 Contrast is always great when pairing your eyewear with your lip colour, says Stila Cosmetics pro makeup artist
Sarah Lucero
. You should always try to strike a balance to create a cohesive look. That said, a bold frame — like this square pair from Bolon — would look great with a bold lip, according to Lucero. So don't be afraid to pair your fun-shaped frames with a bright lip colour like fuchsia or magenta.


Pair nude lips to dark frames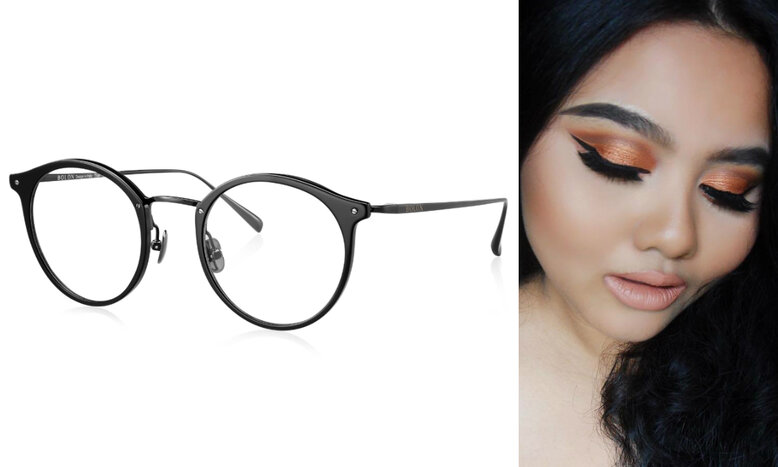 Another way to strike a balance is by pairing a dark frame with a nude lip colour. The frames in this pair are dark with an understated cool, but it's still great to complement it with an equally understated lip look, according to makeup artist
Brett Freedman
. "Let one thing be your focal point," he says. So let your eyes be your focal point.
Pair soft lips to coloured frames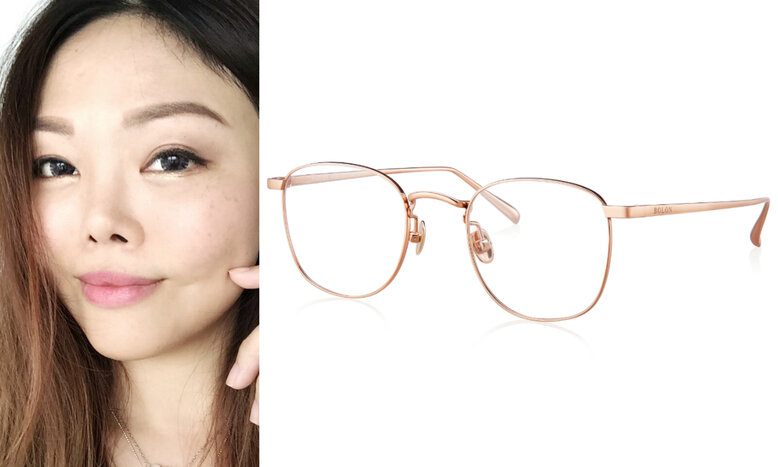 Bobbi Brown's director of artistry
Kimberly Sloane
says the best way to complement a light-coloured frame is by keeping the colour of the lips basic. This rose gold-hued pair is eye-catching by itself, so let it be the focal point of your look. Go for a pinkish-nude lip shade and accentuate just the middle part by putting some gloss to make the lips look plumper.
Pair warm-coloured lips to warm-coloured frames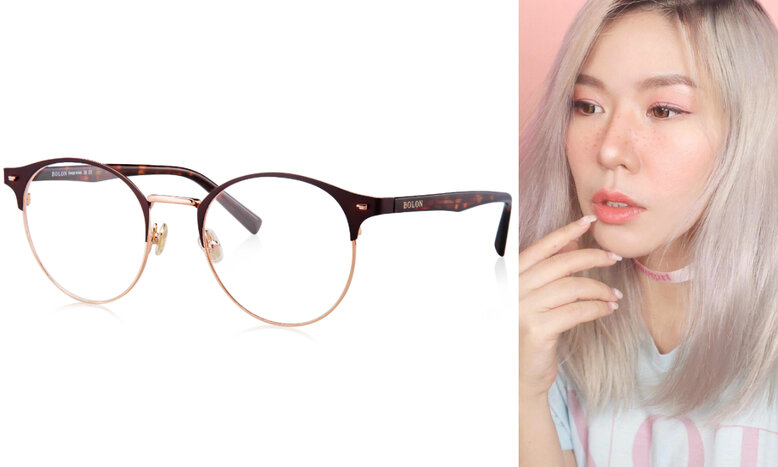 Just like how we pair our jewellery with our skin's undertone, makeup artist
Kari Bauce
says it's good to pair glasses and lipsticks that are from the same colour family. Say, you have a frame that's caramel-coloured just like this tortoise and gold one from Bolon, complement it with a lipstick that's also on the warm side. With this in mind, you can go for warm browns, corals, and peaches.
Pick your own pair of Bolon Eyewear here.