It's truly impractical to use makeup if you're just going to sweat it off during a workout. Thankfully, we have these budge-proof makeup options so we can look like a beauty while training like a beast. From foundations to brow products, here are your best beauty bets when you hit the gym.
Etude House Double Lasting Foundation
Foundations can usually be too heavy for the gym but the Etude House Double Lasting Foundation has a very lightweight formula — you'll feel like it's your second skin. Dab a few drops on your skin and blend thoroughly for a smooth finish. You can trust that after all the sweating, this foundation still has you covered.
Peri Pera Ink Velvet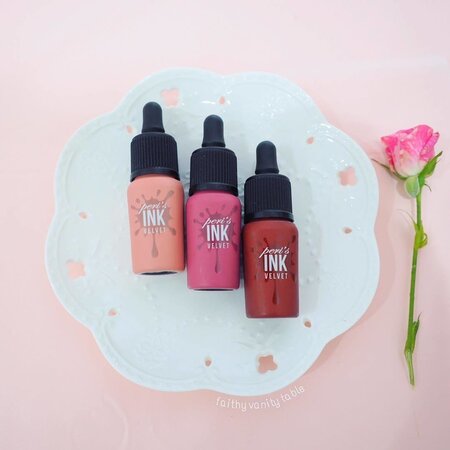 At first swipe, these tints feel like a velvety lippie that can easily be rubbed off from your lips. You'll be pleasantly surprised that the stain it leaves on your lips is very tenacious and can survive lunch time and three rounds of snacks. With that track record, it's gonna be no wonder that it will be your best budge-proof lippie for the gym.



Pink Sugar's Honey I'm Good Gel Fills
Of course, eyebrows should be on fleek! These eyebrow mascaras from Pink Sugar will make sure that your brows will look gorgeous and selfie-ready even after 5 sets of squats.
Clio Kill Black Pen Liner
If you're the kind of gal who can't live without eyeliner then this pen liner from Clio is a must-have for you. Unlike other eyeliners that would easily flake off after a few sweats, this one will stay in place for the whole duration of your workout.
Benefit Lip and Cheek Tints
If you want to have a little healthy flush for the gym, go for tints. Why? If you use powder, it will be quickly eaten up by the heavy sweating. It's also a bad idea to use cream or mousse formula as it will pile on your skin along with your sweat and natural oils — recipe for a major breakout. So remember, tints all the way!
(Cover photo from: Mgrazielle)
Need some fitspo to keep you motivated? You should follow these Fitness IG Accounts.