(cover photo from @myladybelle)

This feature was contributed by the people behind Between App a private app for two people in a committed relationship. Download it HERE.

Going on a short getaway or a honeymoon trip with your partner? It's always great to know what are some of the things you can do together as a couple. Southeast Asia and Australia are exciting regions to explore if you don't want to travel to somewhere too out of the way.
From bustling city streets to cultural richness, there's something for everybody. Of course, the locals know it best. Check out what these couples have to say when it comes to their favourite activities and recommended dating spots in their home countries!

--------------------------
Thailand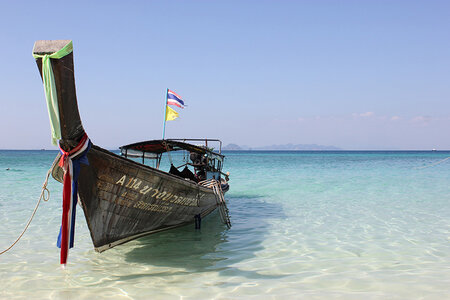 Image from Pixabay
Date Activity: Scuba Diving
"You get to spend quality time with each other, and you also can get to learn a lot more about your other half. The sea in Thailand is so beautiful that we totally forget the whole world out there."

Date Spot(s): Koh Samui
"We would recommend Koh Samui and the magnificent islands around it. You can go for scuba diving in that area – we promise you will enjoy the sea a lot more. It's beyond imagination!"

Chaiyut Ketavanan (28) & Rom Sudhisawang (32)
Thailand, Dating
Taiwan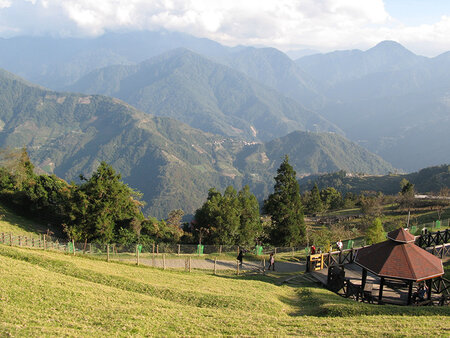 Image from Pixabay
Date Activity: Hitting a Farmer's or local market
"Hitting a farmer's or local market during the weekend and cooking fresh food with a couple of beers or some wine. Best when other couple friends join the fun!"

Dating Spot(s): Qing Tian Gang, YangMing Mountain
"Take a quick bus ride to YangMing Mountain, followed by a short hike up to Qing Tian Gang to see beautiful green pastures and feed the free range cows. Remember to bring along small picnic treats and a book while you enjoy the open air and sun. Do a weather check before going though!"
Robin Huang (29) & Roshen Chen (26)
Taiwan, Married
Singapore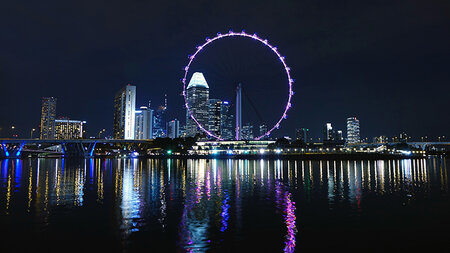 Image from Pixabay
Date Activity: Spend a day at Sentosa
"Sentosa is a popular island resort in Singapore. There's quite a number of things to do in Sentosa together – You can visit the aquarium, hang out at the Universal Studio theme park or simply just relaxing by the beach and sip on a glass of mocktail!"

Dating Spot(s): Gardens by the Bay

"The mesmerizing waterfront views across three gardens makes Gardens by the Bay a beautiful place in the city for a stroll. At night, the whole place seems to come alive with a magical display of light. If you want a closer experience with unique plants and hidden floral gems, you can visit the cooled conservatories at a reasonable admission fee."
Yuting Lai (25) & Kwek Louis (27)
Singapore, Dating
Malaysia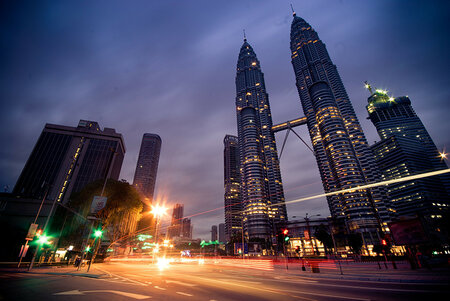 Image from Pixabay
Date Activity: Café Hopping
"There are many cafes in Malaysia – so if you love food, you should definitely go food hunting and café hopping together!"

Dating Spot(s): Cafes at Publika, Solaris Dutamas

"There are some pretty nice cafes at the Publika, Solaris Dutamas area that my partner and I love visiting. They are namely the Red Beanbag, Whimsical Gelateria and a few others. Great places to unwind and enjoy a cuppa hot coffee, hearty brunch and amazing ice cream!"
Cheong Kah Weng (27) & Carmen Yong (26)
Malaysia, Newly engaged
Australia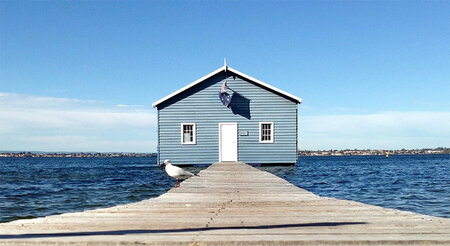 Image from Pixabay
Date Activity: Outdoor Picnic / Nature Hike
"Spring and summer are good times to get out and appreciate the sights, sounds and smells. Furthermore, it's a healthy activity physically!"

Dating Spot(s): Perth

"There are a few good spots in Perth, Western Australia. You can have lunch in a revolving restaurant, C Restaurant, which gives you a 360° view of Perth! It's a one-stop sightseeing destination. A picnic at Kings Park in spring will take your breath away. Also, if you don't mind driving, places like Margaret River, Hamelin Bay or Geraldton provide beautiful views and so much to do!"
Nicole Chloe Sim Shien Sein (23 & Seow Kuang Cheng (26)
Australia, Dating
--------------------------
Between, the best relationship app for couples
Between is a private app for two people in a committed relationship. Store and share your photos, important dates, and chat only with each other.

Get your special space for two HERE.