(cover photo from jouatotherescue)
Aside from your red lipstick and black pumps, your pair of denim pants is another wardrobe must-have. It all started back in the 1870's when two countries from Europe introduced two fabrics that are of similar looks. The one from Genoa, Italy was of medium quality and reasonably priced, while the one from and Nimes, France was of higher quality as it was made from fine twill fabric found in their country. Thus, it was referred to as the fabric "from Nimes" or "de Nimes" in Italian; and for short, we now call it "Denim".
Aside for the usual denim pants and shorts, what are the other denim pieces that can make our wardrobe more exciting? Here's a list for you to (shop and) find out!
--------------------------

Denim Shift Dress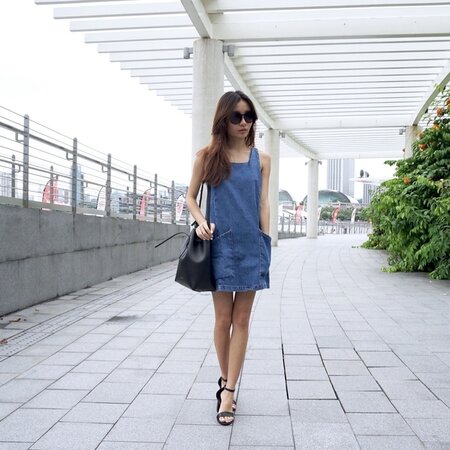 The shift dress must be the most flattering dress there is in the whole fashion world. It hangs loose (but not too loose) from the chest down. It's simple, casual-chic, and getting one in denim would make it a whole lot easier you to compose no-fuss looks on lazy days.