You're not a true Korean drama avid fan, if you haven't watched at least five episodes in a day. Trust us, we've been there. But have you ever wondered what makes a K-drama so addicting? If you think about it, most of our fave Korean dramas follow the same plot formula. First, you have the adorable and quirky heroine who's struggling with something [e.g. she's poor, 'ugly but not really', too manly, or a gumiho (a fabled nine-tailed fox), a mermaid or a ghost]. And then there's the male lead who's handsome, rich, usually snobby and indifferent to our heroine. And of course, a plot that forces them to be together.
We're all too familiar with it, but why can't we stop watching when they're practically the same? The answer is in the dialogue. It's those perfect little words that catch our vulnerable little hearts (thanks subtitles!). It's those memorable lines that the characters say when they're in the midst of their uphill journey.
So today, we've rounded up some of the empowering quotes from popular K-dramas that will surely keep you going. Say it with Geum Jan Di, "Fighting!"
City Hunter (2011)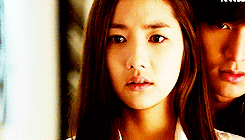 "Don't be afraid of the shadows… because not far from you is light." – Young Joo, Episode 11
Looking back, City Hunter was one of those K-Dramas that deviated from the usual cutesy romance direction. Instead, we got an action-packed drama with a political theme. It's in Episode 11 that Nana saw this quote taped to the beloved prosecutor's office, ultimately revealing him as Daddy Long Legs, the person who supported and cheered her up all these years. *Cue melodramatic music*
Reply 1997 (2012)




"Yes, the truth is uncomfortable. But if we don't embrace that discomfort, then we must live the rest of our lives believing what's fake to be real. Even uncomfortable truths must be embraced. What you see is not everything." – Shi Won, Episode 3
It's surprising how relatable this drama is to us, even if it's set in South Korea during the 1990s. Maybe because emotions are timeless, and Reply 1997 does a great job presenting the raw emotions of teenagers. Just like that moment of relief and acceptance when Joon-Hee confesses his homosexuality to Shi Won in Episode 3. Pass the tissue, please.
Flower Boy Next Door (2013)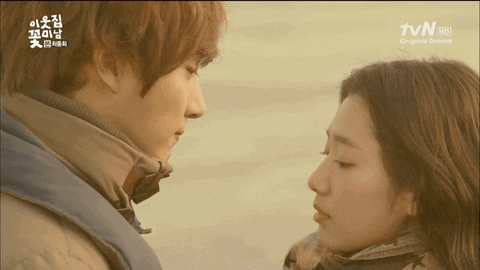 "It will rain on some days. We will fight on some days. It will hurt on some days. That doesn't mean that the world is disappearing." – Go Dok Mi, Episode 16
Park Shi Hye makes being a recluse look so glamorous, but her character's (Dok-Mi) lonely life changed during that pivotal meeting with the male lead, Enrique. Their meeting in the pilot episode is one of the funniest meetings in K-Drama. The moment Enrique caught Dok-Mi peeping at his brother's room with her giant binoculars is just comedic gold. Who knew that they'd end up having a connection by episode 16?
Weightlifting Fairy Kim Bok Joo (2016)
"No matter how high the mountain is, it will not be as grand as your dreams. This is not hard! We get back up no matter how harshly we're trampled upon." – Coach Yoon, Episode 3
Nobody messes with the fierce weightlifter Kim Bok Jo! This K-Drama heroine inspired us to be strong both physically and mentally. There's also her motivational coach who just says the most quotable lines that get us pumped up.
The Lonely Shining Goblin (2016)
"Fate is a question that I ask someone. And the answer… is something you must find yourselves" - Deity, Episode 12
When you're an immortal Goblin, you'll surely question what fate still has in store for you after so many years. It reminds us that free will, above all else, is the one thing that determines where we're heading in the future. That's all we're saying because we hate to give out spoilers, in case some of you haven't watched it yet.
(Cover photo from: @heybiblee/ @graziakorea)
Find out what are the beauty products that your favourite K-Drama heroines are wearing.