Most days, aside from a bold lip, an eyeliner can be a girl's best-friend. From making your eyes look wide-eyed and awake, to sultry and mysterious---a good'ol eyeliner is a dependable, nifty makeup item that has become a mainstay in most girls' makeup kit.
So to inspire your next #MOTD, here are a few eyeliner trends we spotted in our community to match a variety of styles.
--------------------------

Sweet, Girl-Next Door

(photo from chloewl)
To achieve that sweet, girl-next-door aura to your look, keep your eyeliner minimal yet polished enough to make your eyes look wide-eyed and approachable.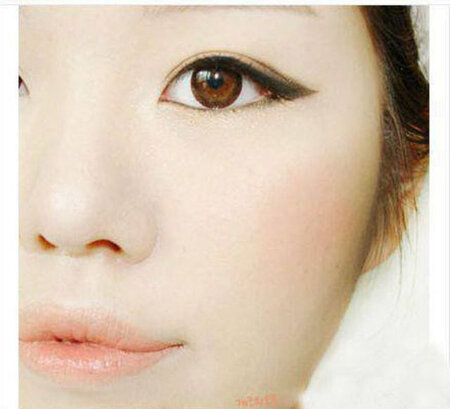 (source)
Pick a liquid-liner such as M.A.C's Liquidlast Liner and draw a thin line as close to your lash-line as possible. Then, add a soft flick at the end for a touch of sweet playfulness.
Monochrome Edge

(photo from Honeyflowerr)
If you're into that edgy, monochrome look, then a bold eyeliner is what you're looking for to make your eyes truly stand-out. Pick a gel eyeliner like stila's 'smudge pot' gel eyeliner and draw a thick line along your upper lashes, following the natural shape of your eyes.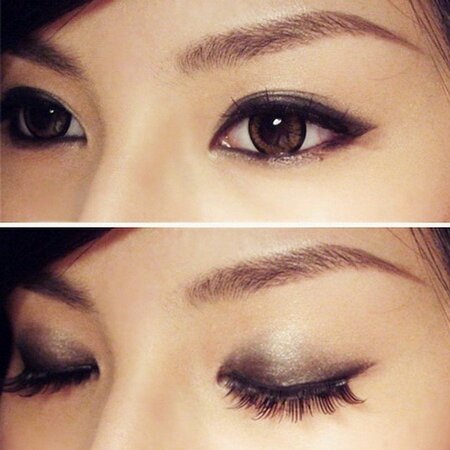 (photo from tingjessie)
Then, with a Kohl liner such as Guerlain's Khol Me Kajal, tight-line both your upper and lower waterline. With a soft pencil brush, smoke out the tight-line in your lower lashline with dark gray eyeshadow for added dimension and softness.
Street Style

(photo from Cat_jiajia)
Street Style is a mix of confidence and comfort with a touch of nonchalance. The perfect eyeliner for this look? Smokey with a touch of I-woke-up-like-this. To get the look, opt for a soft, creamy eye-pencil such as Laura Mercier's Longwear Creme Eye Pencil and line your upper and lower lashes.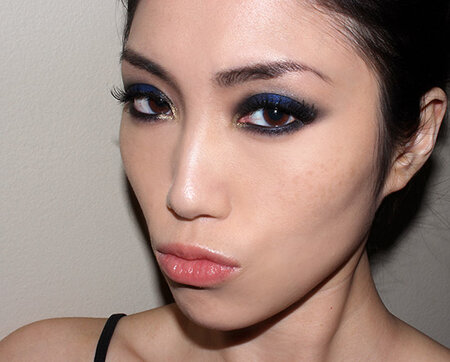 (source)
Don't worry about keeping the lines neat since you'll be smoking it out anyway. Then, with a small pencil brush dipped in black eyeshadow, quickly smoke out the liner all around your eyes, being careful not to get any colour above the crease. Top off the look with three layers of mascara and you're good to go!
Fearless

(photo from ladies_journal)
If you're fearless and bold, then go ahead and reflect that attitude in your eyeliner with a thick cat-eye. Best way to get this is with an eyeliner pen that has a precise tip, such as Maybelline's Hypersharp Wing Liner.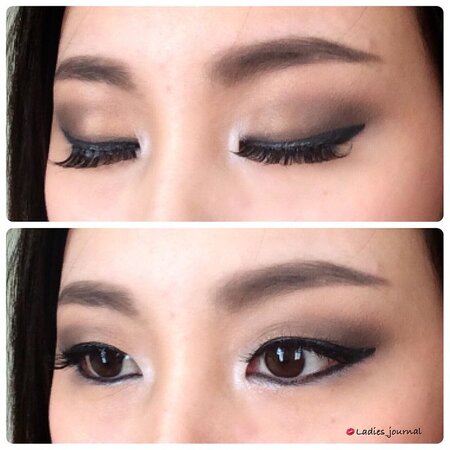 (photo from ladies_journal)
With its flat tip brush, it makes drawing a sleek, winged eyeliner look much easier. Complement the wing with a neutral eyeshadow base, keeping the eyeliner as the main focal-point of your #MOTD.
Laid-back & Casual

(photo from WenhuiWang)
If you're one of those who loves to keep things simple but still want your eyes to stand-out through the day, then a simple eyeliner look is what you're going for. With a waterproof eyepencil such as the Benefit's BADgal Waterproof Eyepencil, simply tight-line both your upper and lower lash-lines.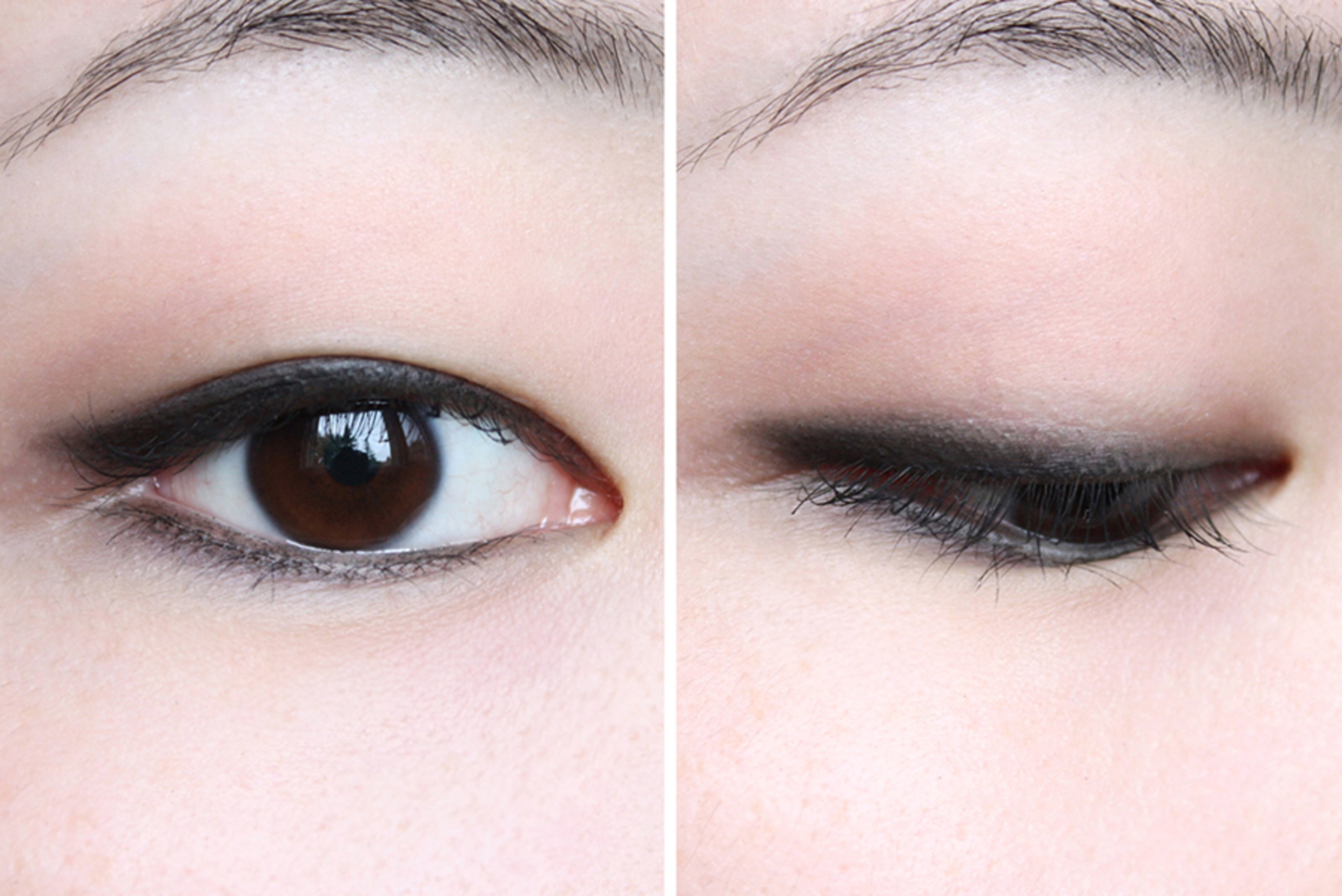 (source)
This makes your lashes look thicker and brings out the shape and contours of your eyes. It's a simple eyeliner trick that takes less than 30 seconds--perfect for the laid-back girl who doesn't want to fuss too much with her makeup routine.
What are your favourite eyeliner trends, Clozetters?
Snap a photo and share it with our Beauty Community by tagging it with #EyesOnly!
Click here for more #EyesOnly inspiration from our Community!