We're having a déjà vu moment with our wardrobe and we've never been happier! This is why you don't necessarily need to throw out everything in your closet because trends will come and go, and it's so much better if you're first in line to sport the big fashion comeback.
We've spotted fashion comebacks from the 70s, 80s, and 90s both on the runway and on Clozette. So if you're ready to find out which comebacks are on trend right now...read on!
--------------------------

Flare Pants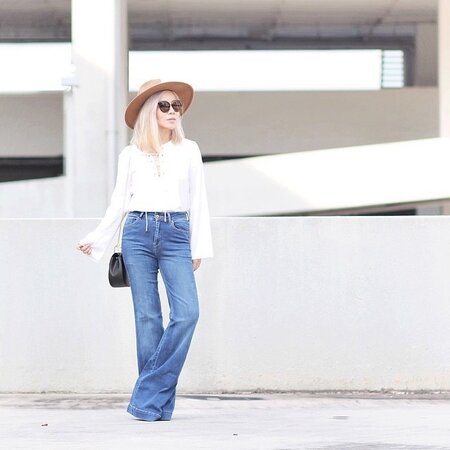 Move over skinny jeans because flare pants are so in this season! Unlike super fit jeans, flare pants are much more flattering as it hugs you in the right places and flares out at the bottom for a more feminine silhouette. It's another fun twist to your jeans and top combination--pair it with heels and sunnies for a sure fire hit.