I won't say that there are rules when it comes to fashion. Who says there's anything wrong with wearing tights as pants or see-through bottoms? You mean there's a fashion police roaming round town, catching anyone who does so?
But my dear fashion lovers, there is though, a thin line when it comes to knowing what fits you well, and when what you are wearing is garnering too much unwanted attention. Here are some of the, well.... Fashion Don'ts that you might want to avoid the next time you are pulling your hair out, trying to figure out what to wear.
--------------------------

1) (Too) Short Bodycon Dresses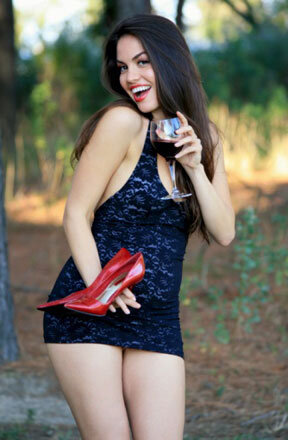 source
When dressing up, comfort comes into play as well. There's nothing glamorous about wearing really short dresses and having to fuss over accidentally exposing
yourself
! Why go through all the trouble just to look good? But if need be, you can always wear a pair of tights under it.