Working out or exercising is crucial to our health and wellness. But sometimes, because of work commitments or personal issues, we neglect this part of our lives, leading us to gain a few pounds. Well, thank the gods for the fashion industry, right? With all the various styles and cuts available nowadays, it's easy to transform and make ourselves look more toned than we really are.
So if you don't have the time to head down to the yoga studio or run on a treadmill for 30 minutes to tone up your body, do not worry. Thanks to these five clothing hacks, you will look instantly slimmer and leaner; just in time for that important date or event.
--------------------------
Wear nude pointed to heels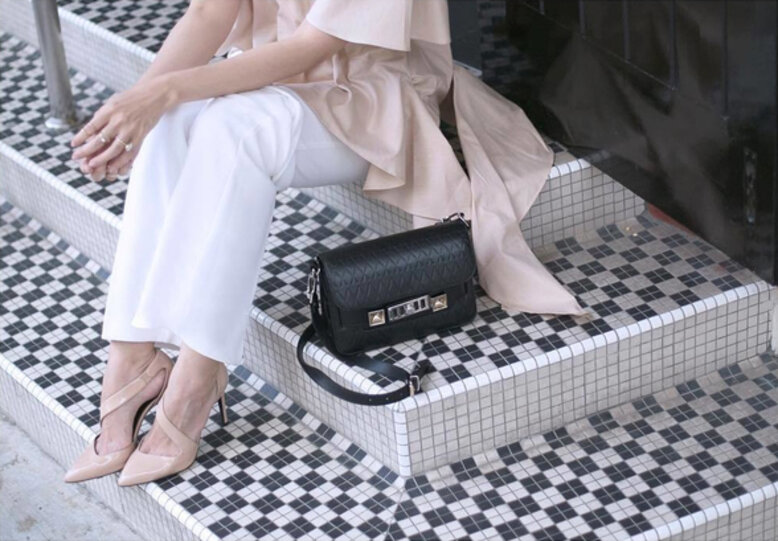 (Photo from: blackivorystyle)
A nude pointed toe heel is excellent for making your legs and body appear longer; hence, you'll look taller when wearing it, and who wouldn't want that? Take note, though, to always
break in your heels
before going to an important event so they're more flexible and won't pinch your feet the entire day or night.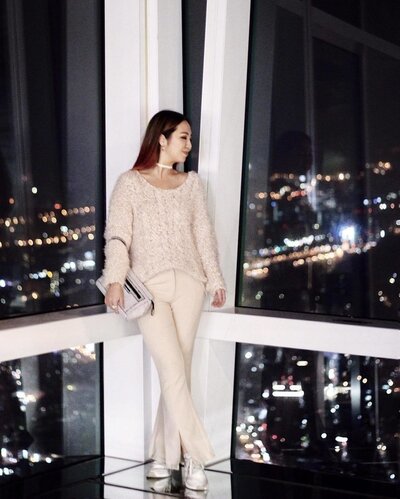 (Photo from: societyofsnobs)
Whether you're opting for black or white, bright or pastel, sporting a monochromatic ensemble will easily turn you into a slimmer goddess. How? The one colour creates an uninterrupted vertical line, elongating and stretching out your figure.
--------------------------
Opt for a tailored maxi skirt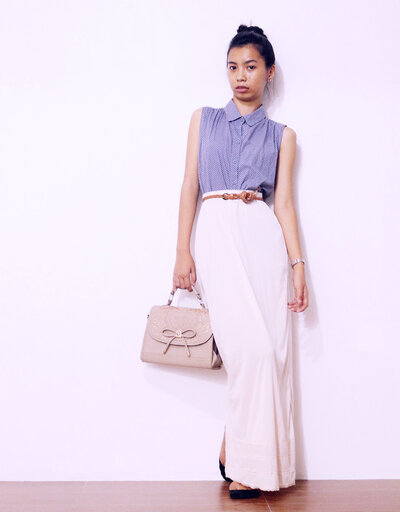 (Photo from: ThetGueco)
Maxi skirts are famous for making women look slimmer. Choose a simple one that skims the length of your body to create a vertical line, opt for a fitted top and a pair of heels, and you will be good to go.
(Photo from: JessyTheKLChic)
According to science, about 80 per cent of women are wearing the wrong type of underwear. So go out, get properly measured, and buy the right size of bra. A proper one will make you leaner because it will give you the right amount of space between your breasts and waistline.
--------------------------
Try vertical stripes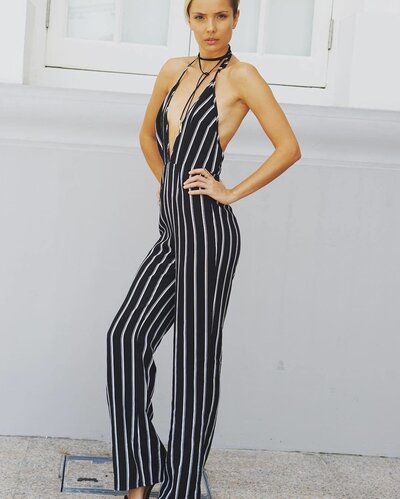 (Photo from: FabooshLane)
Are you sensing a (vertical) pattern here? As the oldest trick in the fashion book, it should come as no surprise that wearing vertical stripes makes you look slimmer. So whether it's a striped shirt or pants, make sure it's vertical to make you look stylish and leaner.