Finding the perfect wedding dress is the first thing that every bride plans for, but it's never the first thing off that checklist. With so many other details to match the dress with – from jewellery to shoes to headdresses – we can just imagine how tempting it is to succumb to your inner bridezilla. So in a bid for smoother sailing in your bridal preps, we carefully picked five gorgeous gowns for different types of brides and matched them with a fragrance that suits each personality and style.
--------------------------

The Fairytale Bride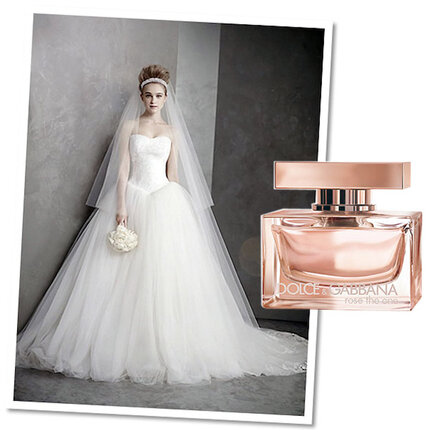 The Gown: Vera Wang
The Fragrance: Dolce&Gabbana Rose The One EDP
Tip: Match your scent to the flower of your choice. For example, if your motif includes roses, choose scents with rose at the heart. Rose The One from Dolce&Gabbana, with its soft, rosy and floral aura, would make a good choice for such a romantic theme.