Popularised by Nasty Gal founder Sophia Amoruso, the term "girl boss" is said to refer to "a woman who is in charge of her own life. She gets what she wants because she works for it." We all have a girl boss we look up to — no matter if they're corporate hotshots or domestic divas — and more often than not, we admire them not only for what they do but also for being able to make it look like what they are doing is easy, not to mention they look good while doing it.
So with that in mind, we asked a few girl bosses from Singapore, the Philippines and Malaysia to share what outfits make them feel most comfortable in when they hustle.
Director, Hock Chuan Seng Pte Ltd
I'm in the construction line and I believe that style must always embody comfort. You'd never look good if you struggle to go from place to place in your outfit. That said, my favourite uniform consists of cropped cigarette trousers and a slinky camisole topped off with an edgy or sleek outerwear (depending on which one is needed for the occasion). They beauty of being a girl boss is that you can go for any look you want without seeking approval from anyone.
Sheena May Tonio
Junior Assistant Manager, BDO Unibank Inc.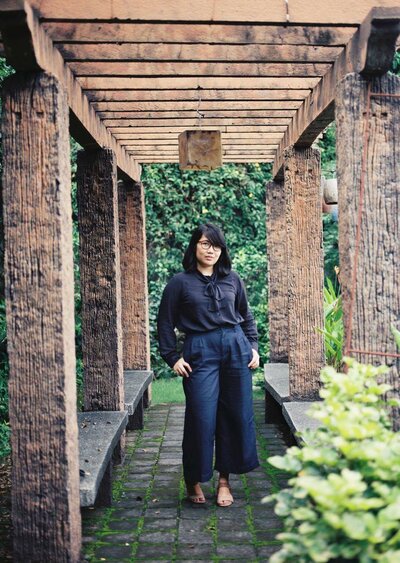 I like to think that I'm a minimalist when it comes to style, so my colour palette lies more on neutrals, and the pieces I go for are easy to mix and match. My go-to outfit are a pair of wide leg pants — because it's flattering and it hides thick hips and thighs — and a plain button down top or ribbed high neck shirt. I finish the look off with comfy ballet flats or sneakers. The ensemble gives an illusion that I put an effort to what I am wearing but I actually didn't.

Cinddie Teo
Digital Content Creator, ZALORA Singapore Female Style Star of the Year 2017
I would say my style is rather eclectic, and I find myself sticking to casual street style the best. I love fun, interesting pieces that I can layer and play around with to create different looks. My style uniform consists of an oversized jacket, denim cut-offs, sneakers — and pink lipstick.
Ricca Presa
Entrepreneur, Owner of I.M. Presa Fashion brand
I like the classic cuts — classy but on trend. And I love colour. That's why now that the style is going back to the 80s and 90s, I'm having so much fun playing with clothes. The outfit I can say is my go-to is a pair of wide leg pants that look like Japanese pants or long skirt with slits, which I pair with crop tops.

Cheryl Ng
Designer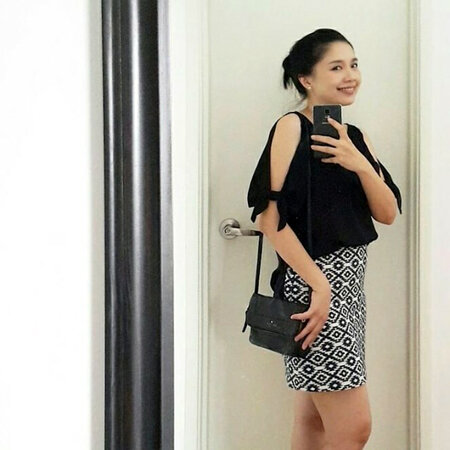 My style uniform is usually a white top and comfortable shoes. I like classic styles and clothes that don't make me think about how I look. This style doesn't affect my work as a creative since we're expected to dress casually anyway. But I try to play it by ear as some clients like you to dress sharply. So I try to make a good first impression. Smart casual usually works.
(Cover photo from: societyofsnobs)
--------------------------
Find more girl bosses to admire
here.