This feature was contributed by the people behind Between App a private app for two people in a committed relationship. Download it HERE.

Talking about anything under the sun, exploring new places for dates, trying out new activities together, laughing with (or rather, at) each other, looking forward to seeing your favourite face, and basically, just having all sorts of fun together. These may sound familiar at the beginning of a relationship, but how do couples that have been over the "Honeymoon phase" continue to grow together and not let the sparks sizzle out?

Learn how these five couples define a healthy relationship and what their secret sauce is in making their love for each other stronger each day!
--------------------------

"Stay committed. Always compromise"
(Photo from @mzprada)
Alan (30) & Angelina (27): Singapore, Married
"A healthy relationship is one where you can do what you want but at the same time stay committed to each other. Always compromise with each other to reach the best solution."
"Put each other first, always say "I love you" and "Thank you" as much as possible. Always stay playful, joke a lot, and give each other surprises once in a while. Travel a lot together to explore new places."
"Respect, be compassionate, and give each other space."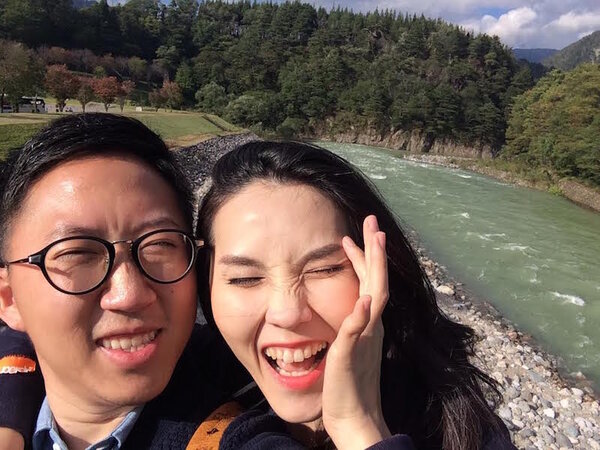 (Photo from @kanjanada_p)

Amarit (29) & Kanjanada (29): Thailand, Dating
"A healthy couple is about respecting each other's abilities and strengths, and helping each other overcome our shortcomings. Continue to learn to be kind and compassionate to one another, and give each other the time and space to pursue our different passions."
"Like a good startup, you have to keep moving or you will fall behind. It's about how we continuously plan our lives together that will bring us closer and deeper together. Not just for ourselves, but also for our family and friends, and as well as our future family."
"Communication, trust, and mutual respect."
(Photo from Tan Hui Zhing)

Ri Peng (29) & Hui Zhing (28): Singapore, Engaged
"A healthy relationship is about communication, trust, and mutual respect! Especially when it comes to arguments, it is not about who wins. Rather, we always try to work towards a solution and understanding our differences."
"Maintain open and honest communication, and never assume or second-guess how the other party feels. We don't hide our feelings and, in a way, we enjoy the process of thrashing things out and making peace"
"Work on mental and physical health for the relationship."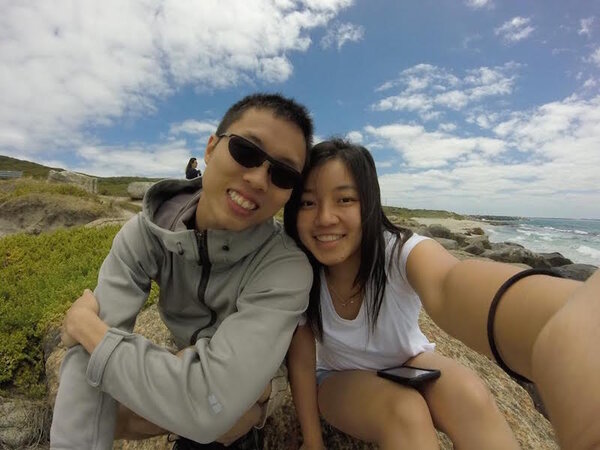 (Photo from Nicole Sim)

Kuang Cheng (26) & Nicole (23): Australia, Dating
"I believe a healthy couple relationship is when two people are allowed to be themselves at all times without feeling judged by their other half. In all seriousness, there're two parts to a healthy relationship, mental and physical health. Mentally, couples should be able to laugh and cry with, and sometimes at, one another. Physically, living healthy and motivating one another to do the same will reap added benefits."

"We make a conscious effort to work on our relationship. It's quite easy to just 'settle' and 'be contented' once you've been in a relationship for a while, but we try to work on what we think we can improve."
"Never stop learning from each other."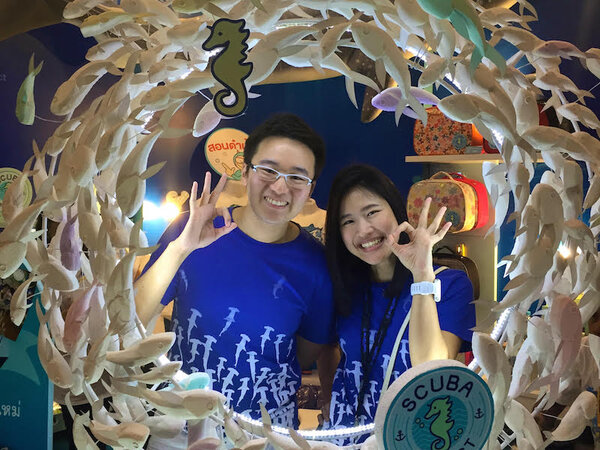 (Photo from Rom Sudhisawang)

Chaiyut (28) & Rom (32): Thailand, Dating

"The key to a healthy relationship is understanding. Never stop learning about each other. We understand that as Asians, we tend to hide our feelings and let others guess, rather than saying it out loud. Therefore, we both try to change that habit. We always speak our mind. It saves a lot of time. We hardly have any arguments. Understanding is the key to our healthy and peaceful relationship."