(cover photo from CrystalPhuong)

Finding the perfect bag is like finding the perfect pair of jeans — there are so many brands, colours, and cuts to choose from, but once you do find 'the one', you'll never let it go. A handbag is essential to any woman, be it for school, or work, or just casually running to the bank.
It can define you, make or break your outfit, and the most important thing of all, hold all the things your two hands can't. So if you're still on a perfect-bag-hunting-journey, keep reading below for the five different handbags that every woman must have -- guiding you on what you should be investing on, and what you should ignore.
--------------------------
Roomy Tote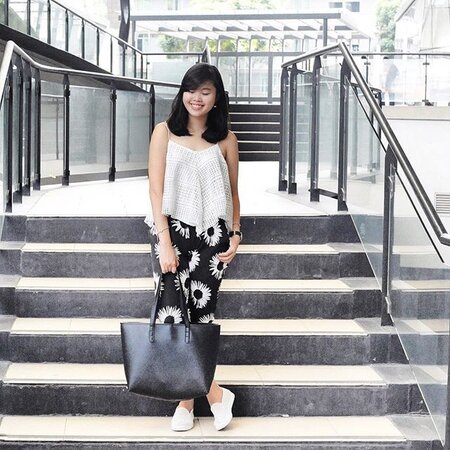 (photo from cforcassan)
This is basically the perfect all-around bag. You can use it for work, going on vacation, sleepovers, for dinner, and so much more. Its simple frame and classic elegance make this a must-have for all women out there. Neutral colors are best for tote bags since they can be used for a lot of different occasions and need to match a lot of looks.