Sometimes, when I'm in no mood to wear a full face of makeup (you know, the whole foundation routine that take a while to properly blend to a flawless finish), I turn to concealers to do the job of correcting any discolouration on my face with a quick powder over to lock it all in. Since I rotate through concealers quite often (depending on my skin's issues for the day), I've decided to compile a list of my holy-grail concealers that match every budget--from high-end products to budget drugstore items.
Here are 5 concealers I've tried that have really impressed me:
--------------------------
Maybelline Fit Me Concealer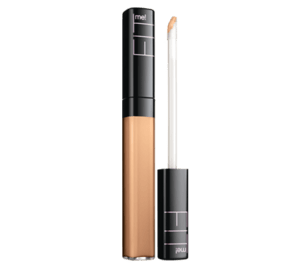 Here is something for the budget conscious. While I've actually never really gotten along with Maybelline's range of concealers because they either fade really quickly or start to look cakey after a few hours, their Fit Me range is pretty fantastic for its price point. While it doesn't rank high in terms of providing full-coverage for dark spots, pimples, or the under-eyes its lightweight formula makes it a stand-out for days when you just need light coverage to quickly even out your complexion. It gives a luminous finish that lets your skin's natural texture peek through. Top it off with a light dusting of mineral powder and you're good to go for a no-makeup makeup look.