When it comes to innovative makeup products that work well for Asian skin, the Koreans seem to have cornered the market with their consistent and reliable makeup innovations.
Here are 5 products we love and think every Korean beauty-buff needs to have.
--------------------------
VDL Tint Bar Triple Shot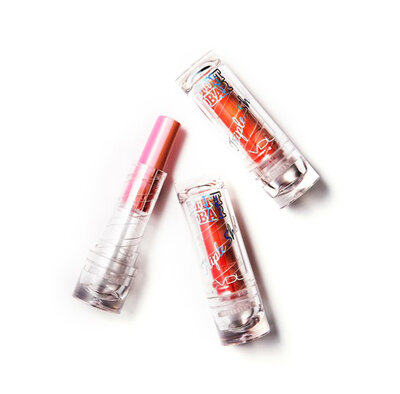 Ever got so fed-up trying to achieve that perfectly gradated lips? Fret no more because the VDL Tint Bar Triple Shot helps you achieve gradient lips with just one application! It comes in 3 colours—501 Triple Red, 601 Triple Peach and 101 Triple Pink.
If you can't decide on which colour to pick, the VDL Website has a skin colour chart for you to help you find your perfect match!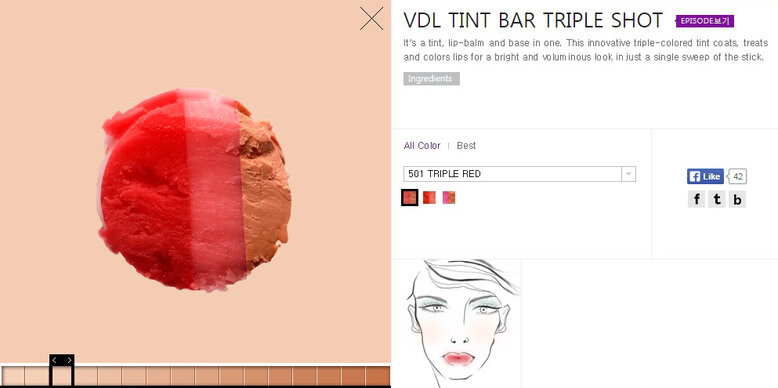 Etude House Mini Brow Class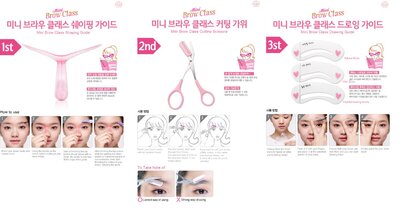 This is your DIY guide to perfect brows. Best for shaky hands, this Brow Class guide kit comes with three "lessons"—a shaping guide, cutting scissors, and the drawing guide. If you're the type who loves colours in her makeup kit, you'd love that this comes in 3 colours—501 Triple Red, 601 Triple Peach and 101 Triple Pink.
Missha The Style Triple Perfection Eyeshadow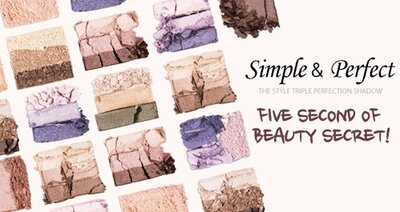 As with the VDL Tint Bar, the Missha The Style Triple Perfection Eyeshadow works exactly in the same way, except it's for your eyelids!
With just a swipe with your finger, the Missha Triple eyeshadow helps you achieve a gradient eyeshadow look easily. It comes in 6 colours and also contains ingredients to help minimize skin irritation while soothing and moisturizing the skin around your eyes. You can also use the colours individually if you like!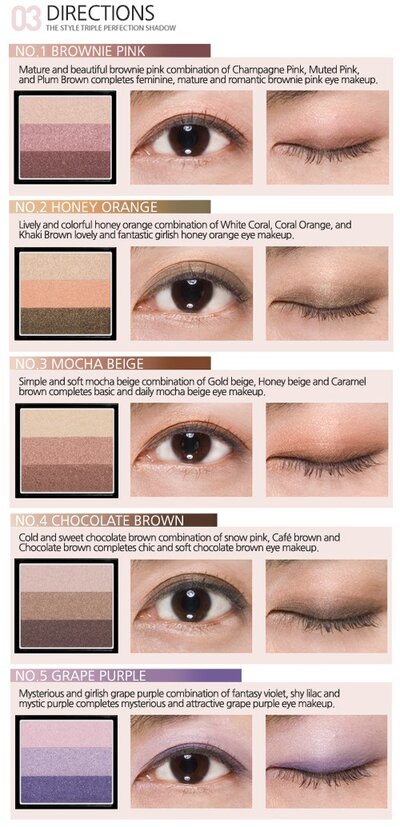 Etude House Play 101 Pencil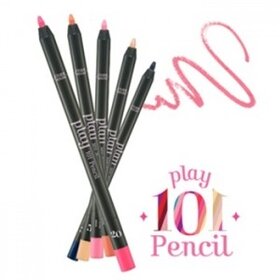 This Play 101 is an all-in- one pencil which can be used as an eyeliner, eyebrow pencil, eyeshadow, blusher, and lipstick/lip liner. Sounds too good to be true? Official ambassador of the Play 101 pencils, Pony, proves that it is true with these makeup tutorials using only the Play 101 pencils.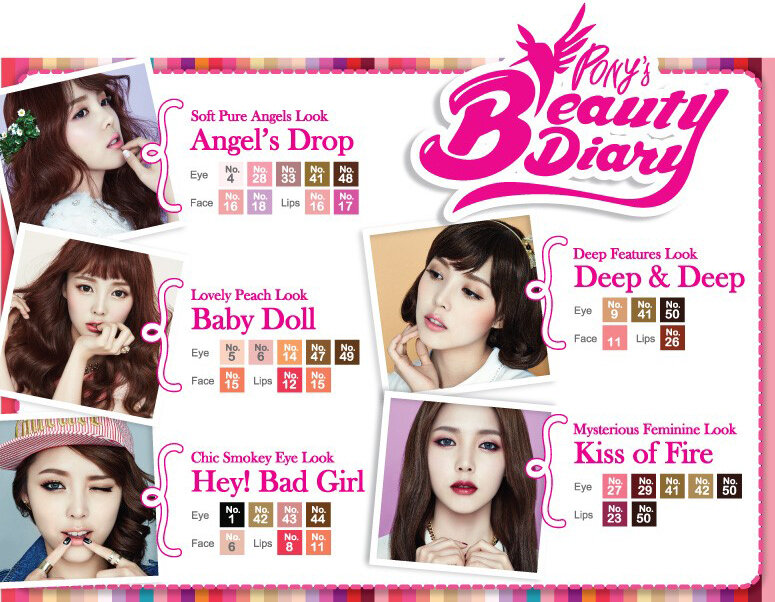 (click to enlarge)
IOPE Air Cushion Blusher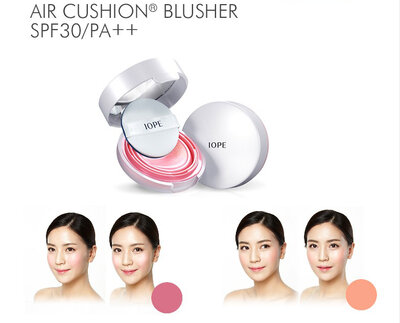 The BB Cushion is perhaps the best beauty innovation ever yet. Now IOPE has come up with the blusher version! Using the same stamping methodology from the BB cushions, this blusher stamp makes blush application easy and even! In a similar packaging as the BB cushion, the air cushion blusher comes in 2 colours and with UV protection of SPF 30/ PA++!
What's your favourite Korean beauty product? Snap a photo and share it with our Beauty Community!