There are times when you want to go for something other than your monochrome, basic, or trendy pieces. When that need arises, why not try for a casual glam look? Casual glam ensembles are all about looking effortlessly put together while still managing to stand-out from the crowd. It may seem overwhelming because of the word "glam" but really, all you need are a few classy pieces and a touch of elegance.
Check your wardrobe now for these 5 key wardrobe glam-basics to achieve that casual glam look!
--------------------------

No Fuss Clothing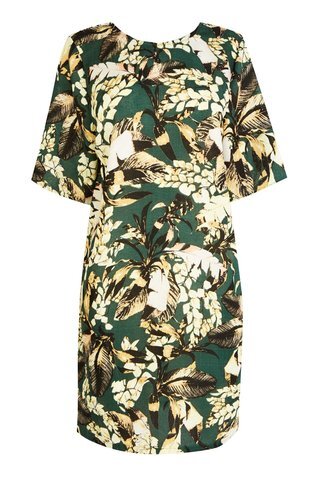 Casual glam is all about looking effortless and your best bets to achieve this are either a romper, jeans & shirt combo, or a dress. This Pampas Leaf Cocoon Dress from Warehouse is good option. The color is not too loud, the pattern is stunning, and the silhouette is simple.