(cover photo from ideastolife)

This December, sure the holiday spirit is everywhere, but it's also the month of catching up on deadlines and rushing things to finish them all for a clean slate in the new year. It's stressful, we know. You've been so busy lately that you've forgotten all about Christmas celebrations at your parents' house or at your friend's!
It's the night before the party, and you're all out of OOTD ideas. But lucky for you we're here to help with our last minute Christmas Day outfit ideas! Check out these comfortable and easy to put together daytime looks so that you can get inspired for your next Christmas Day look!
--------------------------
Comfy Culottes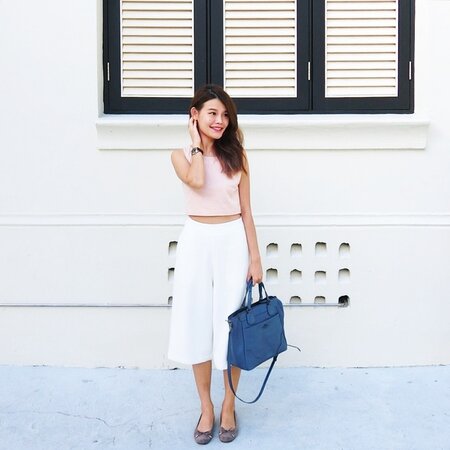 (photo from maybelinesim)
Nothing says elegant and fresh like a pair of white culottes with a pastel pink top! Since this is a day look, heels aren't necessary. Keep your feet comfortable with a gorgeous pair of flats instead, and finish off the look with a bold blue satchel!