For Coach's latest collection,
Stuart Vevers
re-imagines the American journey, combining the sub-cultures of music, skate and surf, with the suburban as a backdrop to its big-city juxtaposition. With Coach's signature style of luxe and structure, the new collection breathes an edgy streetstyle angle to the Coach brand that sees them exploring the tension of utility and luxury--of creating looks that reference the workwear silhouettes of the mid-west with the fast-paced boldness of New York.
While their last collection focused on the
Coach Dreamers
, this latest collection puts a spotlight on the
All-American Dreamer
: an optimistic, smart outsider who dresses with a cool, effortless ease, and a sense of spontaneous freedom.
The collection features a graphic, colourful, and vibrant take on boyish femininity--all injected with a sense of nostalgia and tradition that goes hand-in-hand with Coach's latest collaboration with
Gary Baseman
. These are looks that bring a surprising twist to the familiar, a re-imagination of the American, big-city silhouette.
--------------------------

Suburban Sweet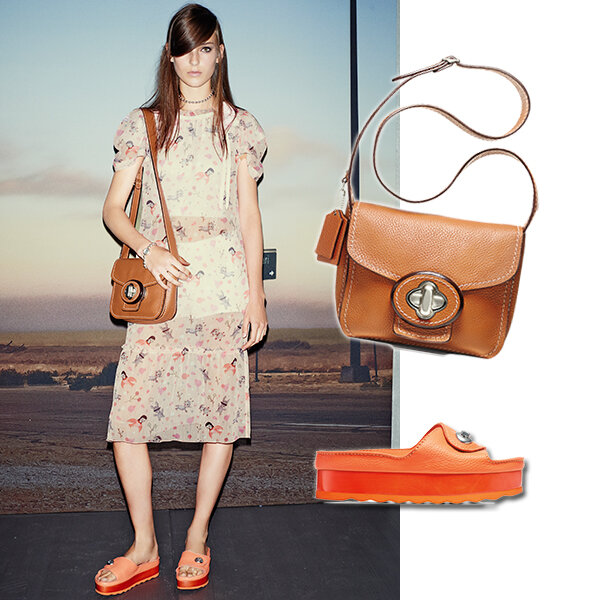 Inspired by Stuart's vision of that all-american Coach girl who favours vintage silhouettes, this knee-length dress brings a different take to the sweet, suburban girl-next-door. Gary Baseman's art printed throughout the sheer fabric brings a touch of quirk and boldness to an otherwise simple, everyday silhouette.
Work Place Chic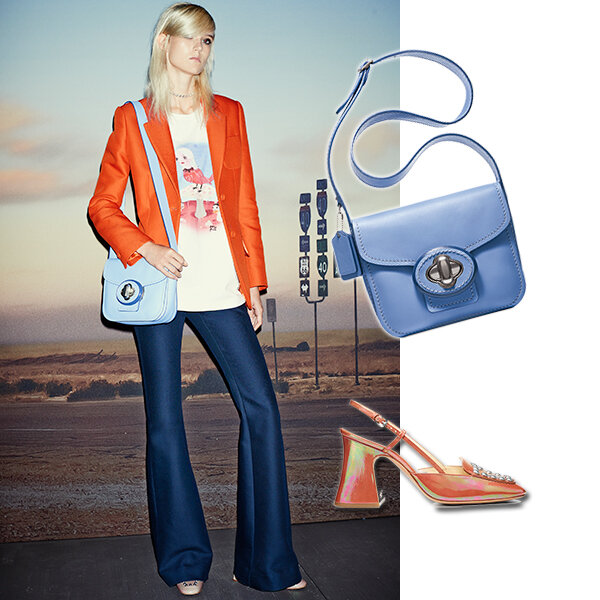 Inspired by Daphne from the popular 70's era cartoon Scooby-Doo, this look is all about that all-american cool girl. The flares, graphic shirt, and bright orange blazer ensemble brings to mind traditional tailoring with an irreverent, casual twist--perfect for achieving that work-place city chic.
With The Band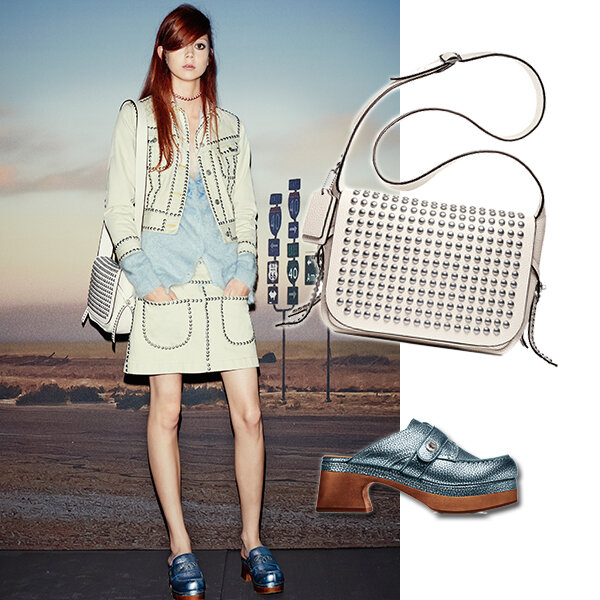 A quintessential American fabrication is the classic combo of a jean jacket and skirt; and this ensemble brings it all back into focus. With its studded trimmings and clean white palette, it's all about embodying that cool girl vibe of hanging out with the band at the local bar.
Uptown Edge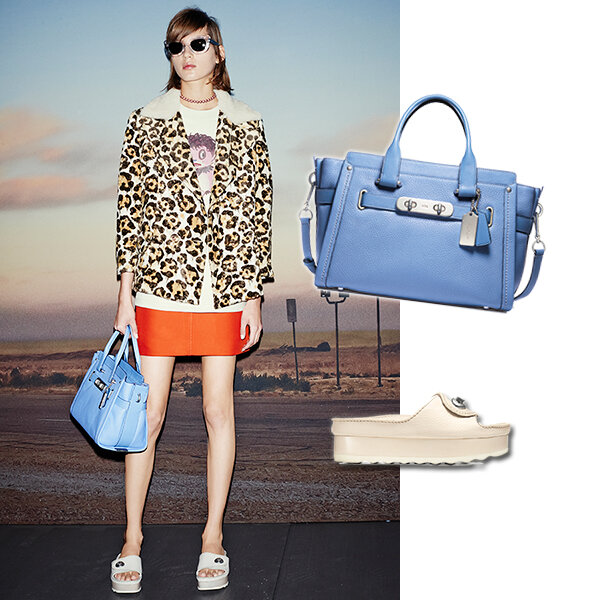 In line with Coach's tailored and luxurious image, this look is inspired by that luxe sense of nonchalance. An uptown girl with her bold, tailored jacket and structured Coach Swagger bag who isn't afraid to express her sense of individualism and spontaneity with her bold choices.
Statement Ready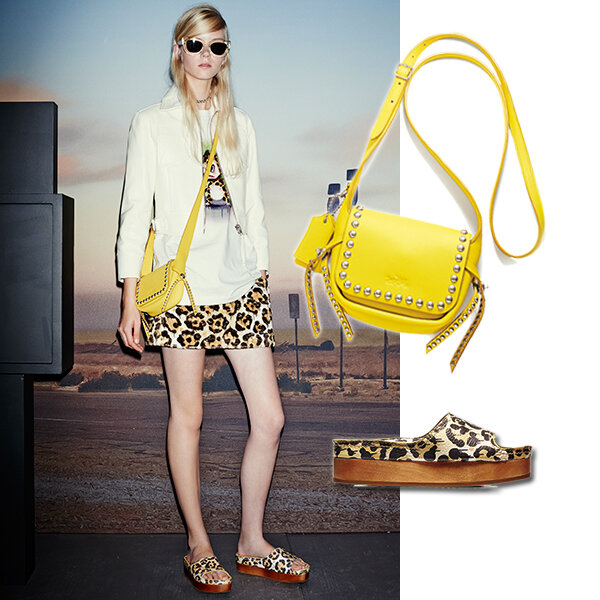 At the root of it, the all-american girl is never afraid of making a statement in that imprecise way that's hard to replicate. This look is essentially a gathering of found pieces, of putting together an ensemble that is unconventional yet still rooted in the basics--of taking the girl from the suburbs and letting her express herself in a big-city way.
What do you think of COACH's new collection? Let us know in the comment box below!